Warehouse management: the ultimate guide.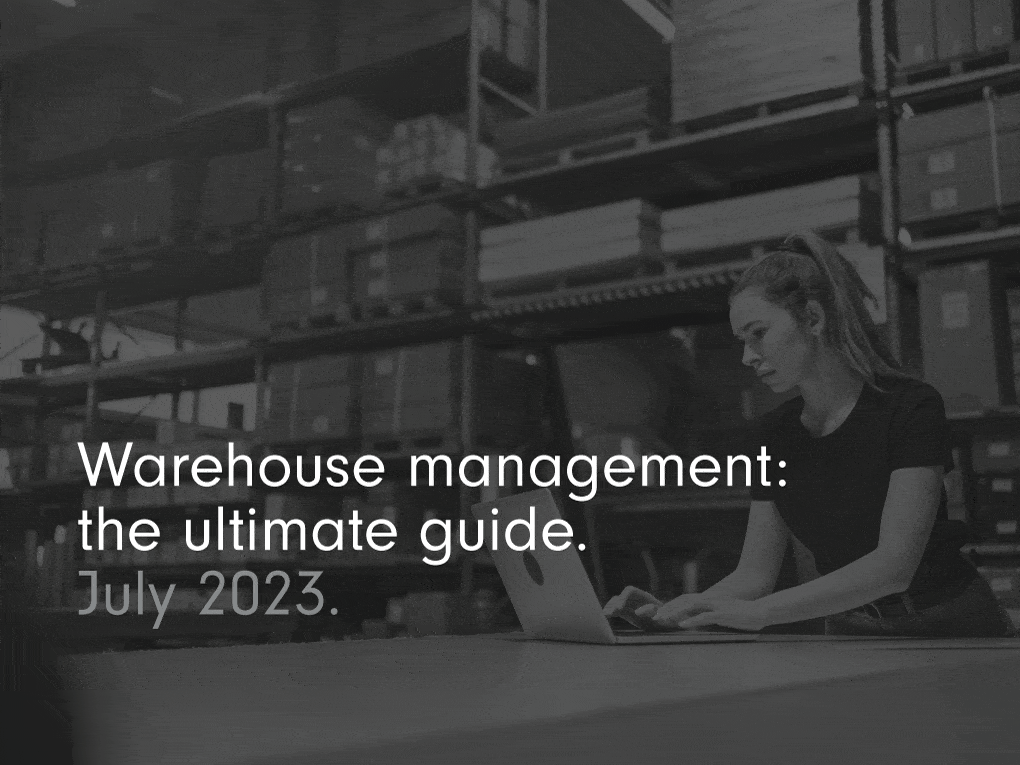 Warehouse management refers to the strategies and methods involved in the day-to-day operation of a warehouse.
It sits at the centre of the supply chain, coming after goods have been manufactured, assembled or procured, and before their transportation to the customer.
It encompasses the layout and staffing of the warehouse, plus everything from the receipt and storage of goods, through to their onward despatch.
Get your warehouse management wrong and your operations will be slow and unproductive. Orders will go out wrong, staff will be unmotivated and customers will be unhappy.
Getting it right, however, and you optimise and integrate your warehouse processes for a smooth, efficient and productive operation. You'll keep costs low, maximise order accuracy and ensure customer satisfaction.
Warehouse management is a comprehensive subject. The following provides an overview, with links to other resources for a more in-depth understanding of each area.
The ultimate guide:
Warehouse layout and design.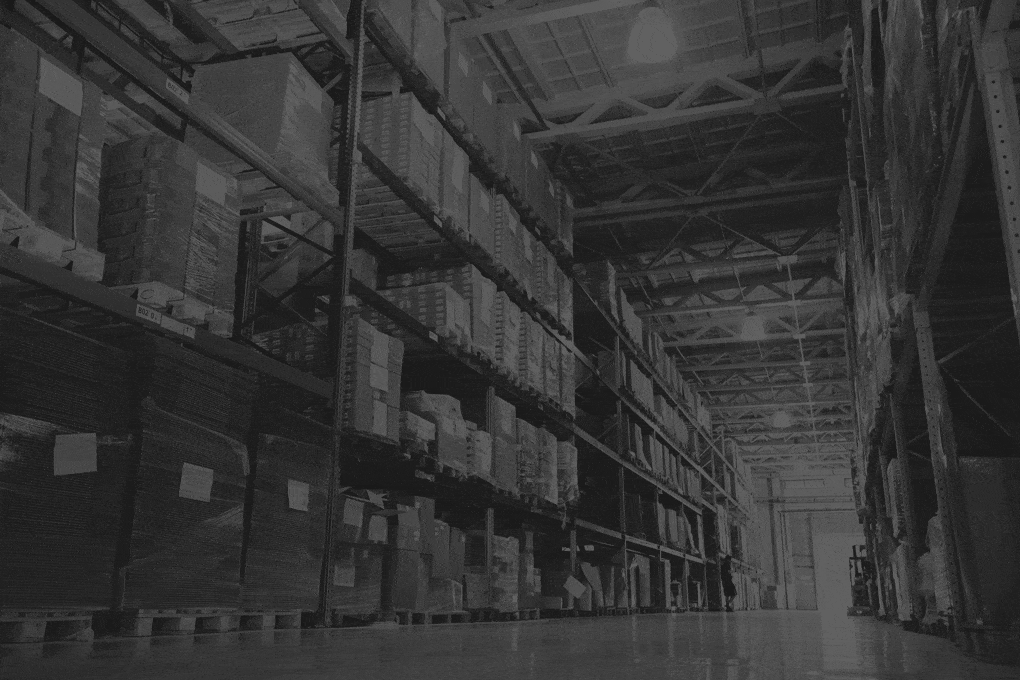 It is fundamental in warehouse management to get the design and layout of your warehouse right. There's no one size fits all approach here, though. It comes down to the size, weight and sales volumes of the products you sell. The right layout is therefore the one that fits your particular business requirements.
An optimal layout maximises your use of warehouse space and your goods are sited in the best locations, producing a smooth flow of people and vehicles during daily operations.
After calculating your available storage space, you can design the best layout for the warehouse. This means firstly thinking about what type of storage units you need – palletised or non-palletised storage, according to the products you sell. How high you take racking systems and the aisle widths and spacing all need to be considered according to the size of your products and the equipment you use.
Where you place specific goods depends on sales history as well as predicted demand. Placement can largely be covered at the warehouse design and layout stage, but products change in popularity, and you may introduce new lines, so there is a need to regularly reconfigure placements. Slotting is used in warehouse management to identify the best locations for stock. Using slotting, you can place fast-moving products in the most accessible areas and put the slow-moving ones a little more out of the way. With your most-often accessed items in the prime locations, you speed up picking, putaway and replenishment by reducing walking distances.
Other considerations include products that are often ordered at the same time, which can be co-located, as well as any seasonal goods, which you may prefer to store off site until they are needed.
You also need to regularly check your sales data to see how product popularity changes and whether you therefore need to change the locations of any SKUs to improve picking productivity.
Receipt, putaway, replenishment and stock accuracy.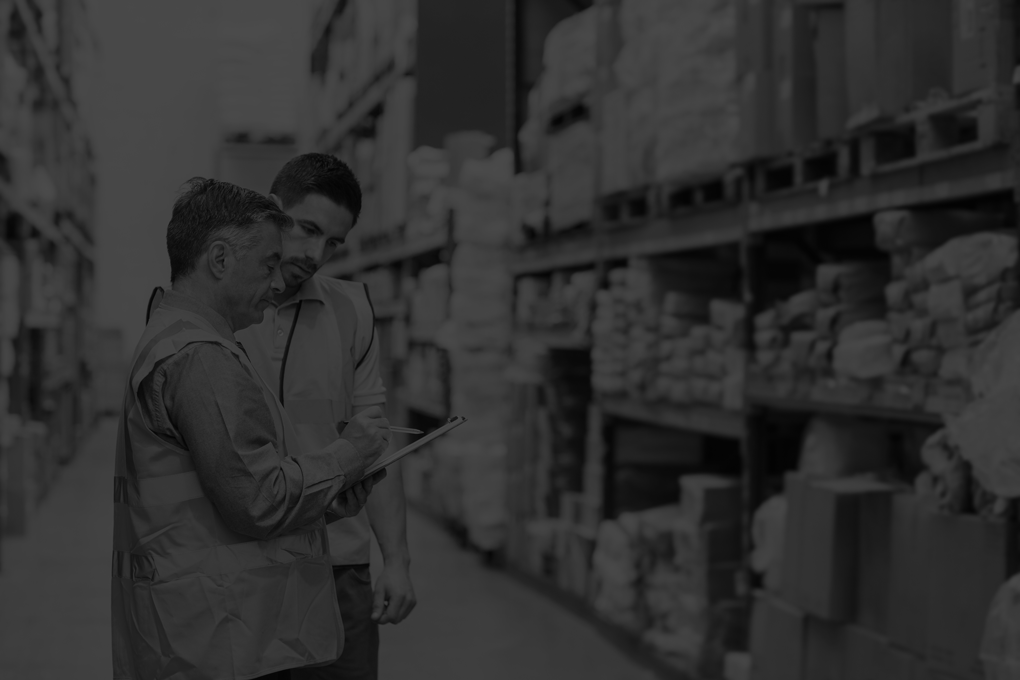 Once your goods arrive at the warehouse, it's important to make sure they are received accurately and put away promptly. This makes them available for fulfilling customer orders as soon as possible.
Firstly, you need to plan incoming shipments carefully. Many warehouses will only accept pre-booked vehicle loads, so that they can allocate the necessary resources to manage them effectively.
Checking goods and booking them into stock is best done by scanning receipt notices and packaging barcodes and checking them for accuracy against the relevant purchase orders, but this is often done manually. The optimum method is a completely automatic one, using an advanced shipping notice (ASN) received by electronic data interchange (EDI).
The aim of the receiving process is to put away the incoming goods using the minimum of handling, which reduces the time they take to be processed. This might include cross-docking, whereby goods are received into the warehouse but never placed into permanent storage locations. Instead, they are transferred directly from the inbound dock to the outbound dock, ready for immediate despatch.
Rather than manually determining the most favourable storage locations, a warehouse can employ directed putaway to guide workers to the optimal locations based on predefined algorithms. You can set out the criteria that are important to you, such as predicted sales volumes, price, size and weight. The system first aims to put stock away in the location that best matches your chosen parameters. But if there is no availability, it will search for another location, matching less strict criteria.
Managing your stock while it is in the warehouse also includes maintaining adequate stocks. This can involve replenishment, whereby stock is moved from its reserve storage location and placed into a storage location. With advanced – or automatic – replenishment, the warehouse management system (WMS) uses adaptable forecasting algorithms to predict demand and to notify the user well in time so that replacement stock can be ordered.
Ensuring stock accuracy is a crucial part of warehouse management. Using stock checks, you can always be sure that you have accurate counts of each SKU and know where in the warehouse they are. Larger warehouses cannot afford to shut down a couple of times a year for a full stock check, though, so regular cycle counts can obviate that. While a full stock check is useful every so often, in between, it's helpful to use cycle counting to maintain accuracy. By counting just some of the stock –one of the aisles or a certain product group, for example – you can remain operational but also have a good view of your stock situation.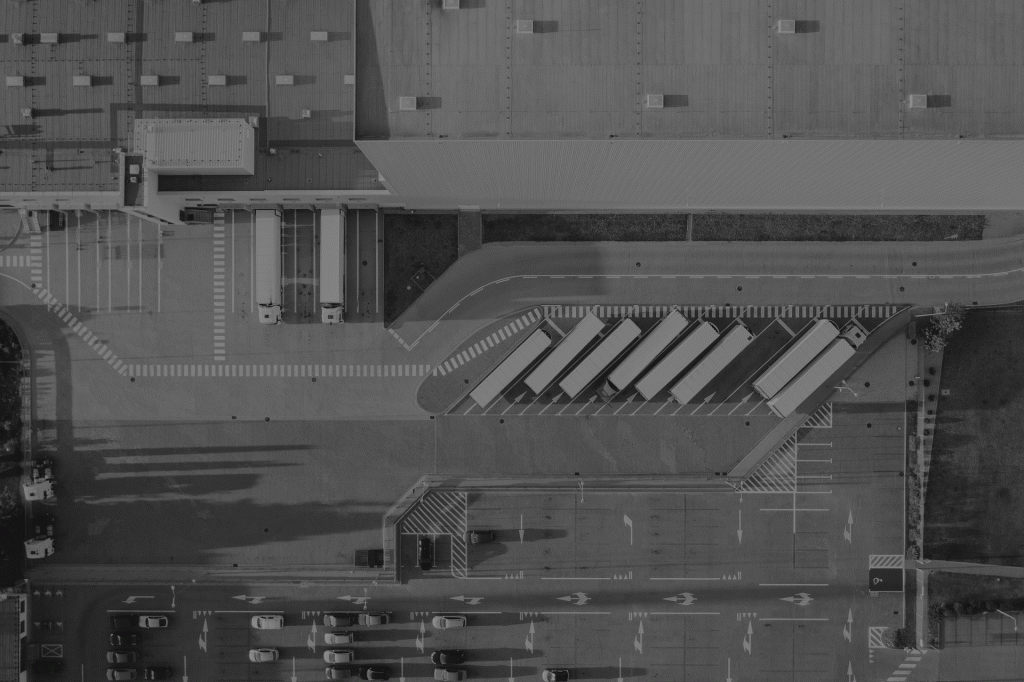 Optimising your order fulfilment processes involves picking, packing and despatching orders as quickly and accurately as possible.
Choosing the right picking strategy can have a significant effect on your throughput. The right picking methods will depend on types and the mix of products you sell, but you should select the right one that meets your overall goals and warehouse management approach. You can choose from discrete single order picking, wave picking, waveless picking, cluster picking, batch picking and zone picking.
You may also want to incorporate task interleaving, which allocates more than one task for an operative to undertake during a single trip. So, the trip might combine picking an order with a quick cycle count while at the pick location. Or it may involve a putaway task with a pick. Multiple tasks can be achieved in one trip instead of requiring multiple trips, which increase productivity and efficiency in the warehouse.
Equally, you might combine your packing with the picking process. Instead of picking items, taking them to the packing station and having them packed, your staff pick and pack orders at the same time. This prevents you "picking the order again" when it is sorted at the packing area. By using cartonisation, a feature of warehouse management systems, the best envelope or box is identified according to the order.
After goods are packaged, labelled and despatched, the final part of the outbound warehouse management process is complete. You still may need to manage reverse logistics though, to cope with customer returns.
Depending on the reason for the return, you may need to assess items to identify what happens next. You may return them straight to stock for resale, or if damaged, they may be returned to your supplier for replacement or repair, or they may be disposed of. You need to allocate space for returns as well as have processes in place to issue refunds.
Warehouse technology, tools and automation.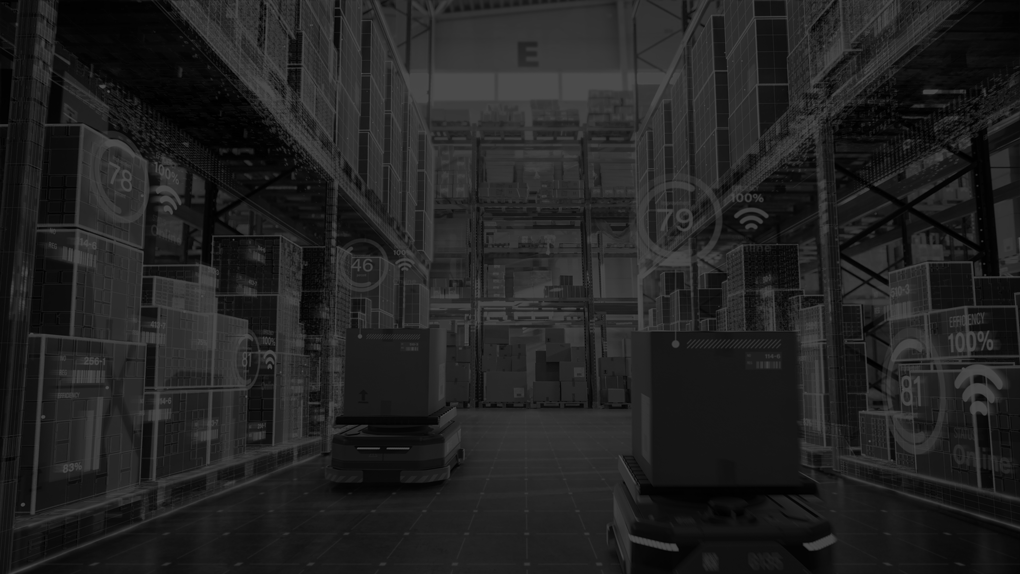 The digitisation of warehouse management – and of the supply chain in general – has been instrumental in driving significant advancements in productivity and efficiency.
Warehouse management systems (WMS) sit at the very core of warehouse operations, serving as the central system that coordinates and optimises every aspect of the warehousing and distribution process.
Governing all aspects of your warehousing, from the time stock is received and until it is despatched to your customers, a WMS manages and optimises all your warehouse processes. This includes: receipt, putaway, management and tracking of stock; labour management; picking and fulfilment; shipping and despatch.
A WMS can integrate with other business software, such as your Enterprise Resource Planning (ERP) solution, where it updates order information and customer details and synchronises stock levels.
More advanced WMS solutions manage Warehouse Control Systems (WCS), directing your machinery and automation. It will integrate to manage systems including carousels, conveyors,  autonomous mobile robots (AMRs), storage and retrieval systems (ASRS), and voice and light picking technology.
A WMS also ties in with your Transport Management System (TMS), allowing the integrated coordination of outbound logistics, including vehicle load planning and palletisation.
A WMS can optimise the warehouse management processes and streamline the workflows of even the most complex warehousing operation. It improves your order fulfilment, handles your workforce management and provides real time and accurate stock data. Collectively, these technological improvements enhance your productivity, minimise your costs and ensure your warehouse management is efficient and profitable.
Using a digital twin in warehouse management planning can help you to assess different operational strategies and identify the most cost-effective or productive approach for your warehouse. This is a real-time virtual replica of your warehouse where you can model new strategies and changes without committing to them until they have been proven.
People in Warehouse Management.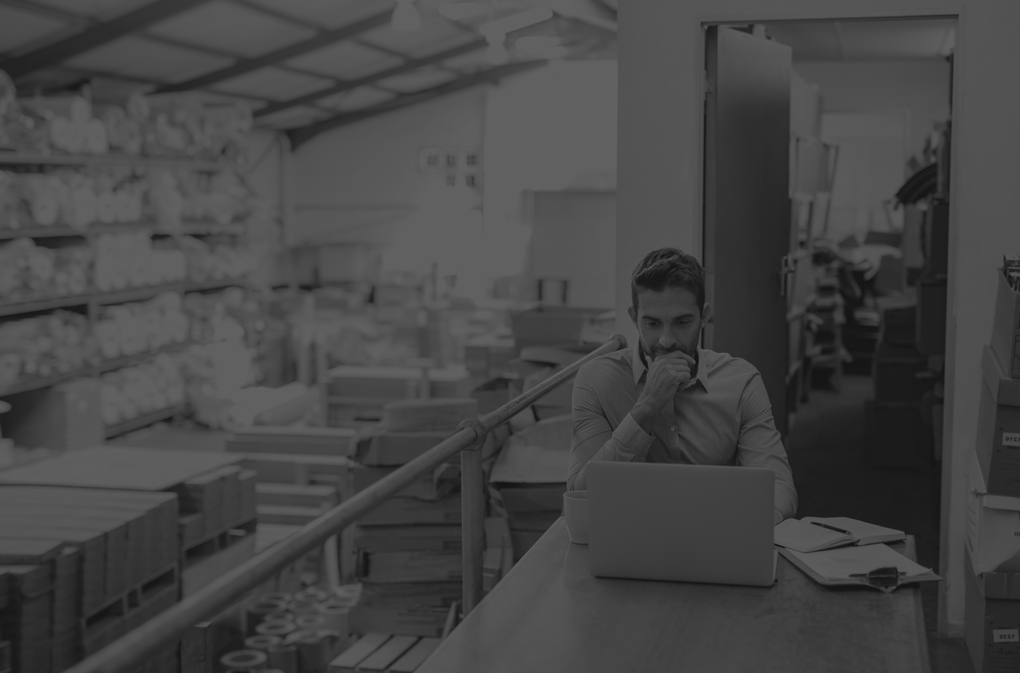 Only the most mechanised and automated warehouses can operate without people. Humans are an essential part of warehouse management, but warehouses tend to suffer with high staff turnover rates. You therefore need to pay close attention to the recruitment, training and retention of your employees.
KPIs: metrics for success.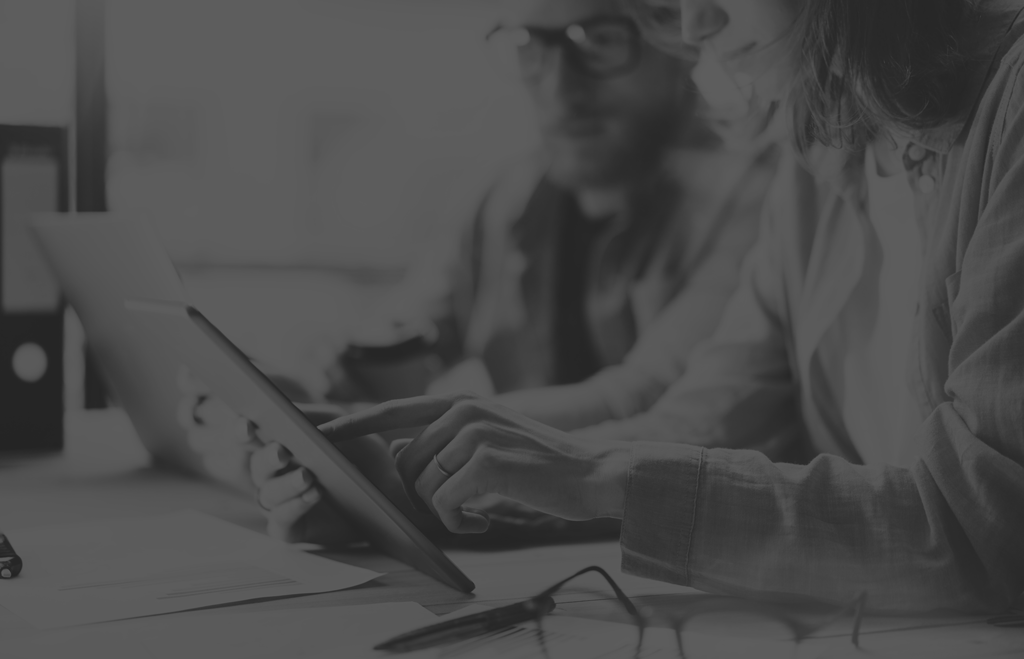 You cannot determine how successful your warehouse management efforts are unless you track and measure your performance. Using KPIs as a metric not only quantifies how well you are performing against your strategic goals, it also identifies areas for improvement.
We direct our clients to seven key metrics that are vital to track the efficiency of warehouse management. They cover inbound, outbound and inventory metrics:
Receipt accuracy (inbound) – receipt accuracy measures the percentage of supplier purchase orders that are received in full. It's an area that impacts forecasting and planning, shorted customer orders and staffing requirements.

Receipt performance (inbound) – receipt performance quantifies the number of lines or the quantities received per person per hour. This measurement identifies individual performance issues, as well as where process improvements might be possible. It also helps with assigning labour most productively.

Shipped on time in full (outbound) – the shipped on time in full (OTIF) KPI assesses the percentage of sales orders that are shipped on time in full. It identifies where there are stock issues and where process improvements are needed. Plus, it's a great indicator of customer satisfaction.

Pick performance (outbound) – the pick performance metric determines the number of lines or quantities picked per person per hour. As with receipt performance, it identifies performance issues and process improvements, but this time to do with outbound aspects of distribution.

Cycle count accuracy (inventory) – cycle count accuracy evaluates the number of cycle counts that are completed with zero adjustments. It demonstrates how closely official records match the actual stock and identifies issues with supplier accuracy too.
Space utilisation (inventory) – space utilisation shows the percentage of bins containing stock. Empty bins are not good for business: they take up much-needed space and mean that a certain product is out of stock, meaning no revenue from that SKU. Utilisation improvements can be identified so that optimal stock is held across the warehouse.

Stock turn (inventory) – stock turn – or stock turnover – measures the average number of days that stock is turning over. It identifies excess inventory in comparison to sales levels, showing where utilisation improvements can be made and evaluating sales performance.
Integrating your full end-to-end technology software.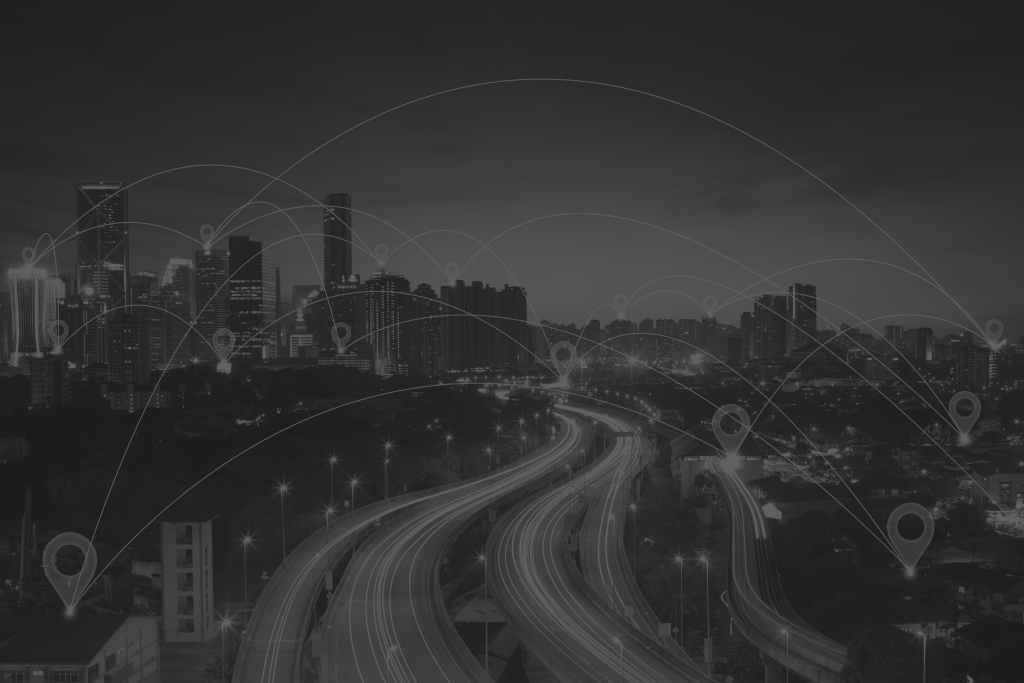 Regardless of what you sell, your warehouse management technology requires a number of vital core components. It's unusual to find all the key functionality in one system, so it's typical to integrate best-of-breed systems to achieve the overall warehouse management solution you need.
For best results, your software needs to integrate seamlessly. You will want to connect your own warehouse management solutions – your WMS, ERP, robotics and hardware systems – with onward logistics systems like a transport management system (TMS), third-party marketplaces and carrier management solutions. On top of this, optimal warehouse management hinges on rapid document transfer, so EDI connections to suppliers and large customers is vital too.
While you may need to undertake some customisation in integrating your systems, it's best to choose systems that are designed to work with each other. It allows you to work from a single database, eliminating any problems with the formatting of data fields and provides just one dataset that is used across your financials, warehouse, order management, delivery, procurement and invoicing.
Conclusion: mastering warehouse management.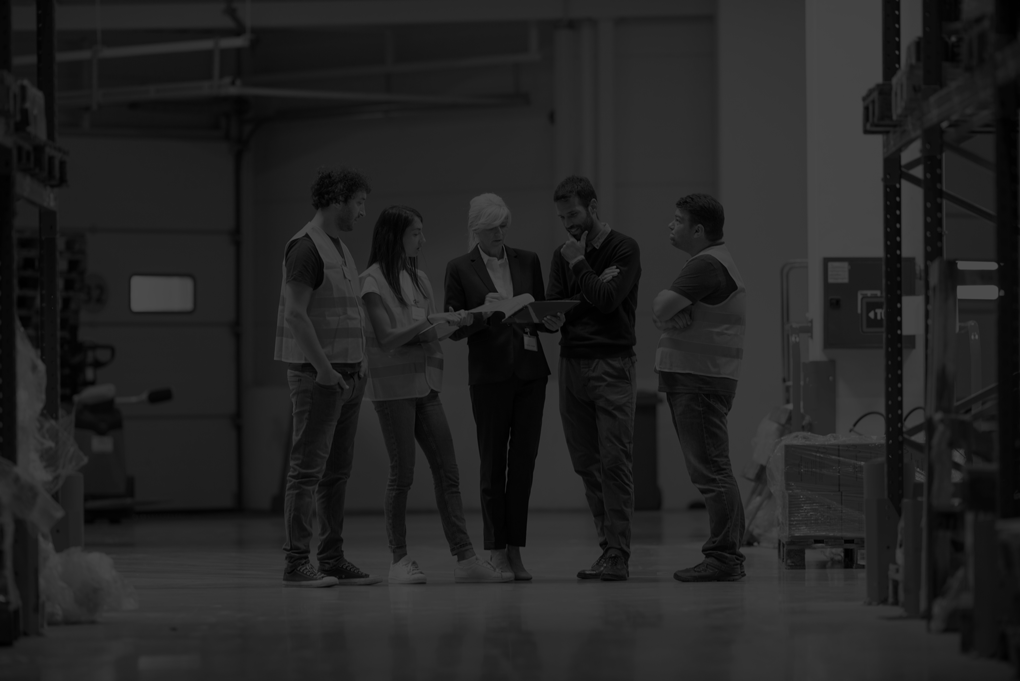 Warehouse management is a multifaceted discipline that plays a crucial role in the success of your supply chain operation.
From optimising warehouse layouts and managing stock accuracy to streamlining order fulfilment through the implementation of advanced technology, effective warehouse management is essential in enhancing productivity, reducing costs and ensuring customer satisfaction.
Tracking KPIs and integrating your software systems further contributes to the overall success of warehouse management, allowing for efficient end-to-end operations and informed decision-making.
By embracing the principles and strategies of warehouse management, you can drive the future success of your business.