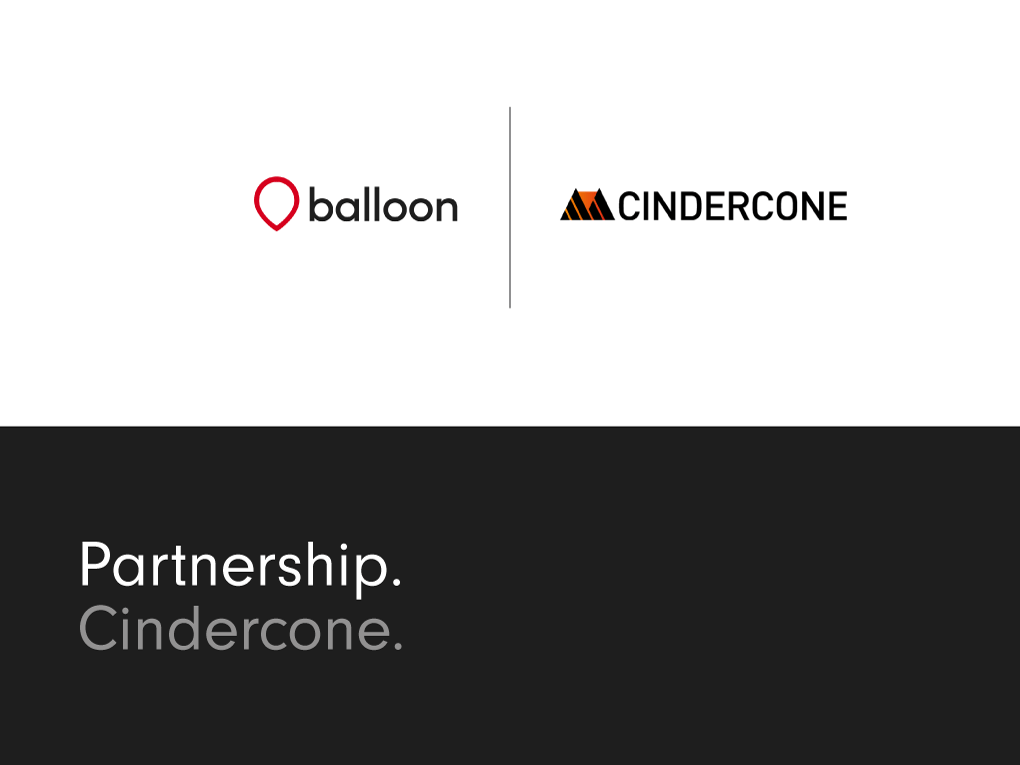 In the business world, strong partnerships can lead to great results. We're keen therefore to tell you more about one such partnership that's helping us improve our services.
We're working closely with Cindercone – a company that has been a trusted Balloon partner for a while now. Recently though, our collaboration has shifted gears and we're joining forces more than ever so that we can provide our customers with a fully adaptable integration solution.
This solution is Magma, which is a data exchange integration tool that is designed to adjust to your unique business requirements, ensuring your systems work together seamlessly and efficiently.
Cindercone was formed in 2002 and is headquartered in Leeds. It specialises in providing systems integration products that improve business efficiency and productivity.
Cindercone provides products for integrating a company's ERP with other applications and external providers' systems. This facilitates how a business manages ecommerce, CRM, third-party logistics, point of sale and more.
Cindercone has significant experience of integrating ERPs including SAP, Sage, Microsoft Dynamics and NetSuite and has a growing number of specialist packages for connecting Sage 200 and SAP Business One to other applications. Currently, these include Amazon Vendor Central, Amazon Seller Central and Shopify.
The company's core focus is data integration using multiple technologies. The Cindercone Magma Integration Toolkit solution enables companies to connect their systems with their partners. For example, at Balloon, we use it to connect customers' ERP and WMS applications with 3PL providers, carriers and marketplaces. It enables streamlined communications and commerce as well as more specialist activities such as drop shipping.
Magma is flexible and scalable. It can integrate hundreds of technologies at the same time and is customisable, which allows us to tailor it for bespoke needs.
Magma is a key part of many of our clients' end-to-end supply chain technology. With their ERP at the core, it connects to their WMS, ecommerce shop fronts, 3PL providers and independent marketplaces like Amazon.
What is EDI and how does it benefit you?
Electronic Data Interchange (EDI) is a digital means that two parties can use to exchange data. Using a common protocol, EDI allows businesses to communicate and conduct operations regardless of their individual software or operating systems. It also fully automates the interchange, eliminating the need for any manual input or processing.
In the supply chain, EDI performs standardised data exchange between suppliers, partners and clients. It boasts speed, precision and dependability, making it a top choice for transmitting essential business documents.
EDI integrates any element of your supply chain technology. This simplifies workflows, minimises manual data input and promotes smooth trading with various parties, including financial institutions.
It can exchange data such as purchase orders, advanced shipping notices (ASNs), invoices, bills of lading, acknowledgements and receipts. It is particularly useful where large volumes of documents need to be shared or where a company deals with multiple partners.
EDI ensures accuracy and consistency, too, so it is in widespread use in highly regulated industries, like pharmaceuticals, healthcare and food and drink. Large retailers, supermarkets and third-party marketplaces often require their suppliers to use it.
It is particularly helpful for dropshipping. Customer order data is accurately and instantly transferred, ensuring that shipping labels and delivery notes are correct. With streamlined and automated processes, you can ship orders to customers more quickly and more accurately.
EDI also reduces costs and speeds up payment times. Faster processing times reduces the time between order and receipt, meaning your stock holding is reduced.
By providing real-time visibility for all parties, relationships are improved. Everyone can see stock statuses and product information and traceability is improved.
Implementing EDI with Balloon.
Our strengthened partnership with Cindercone is making a difference for our customers. We employ Magma to streamline supply chain technology, integrating its various components into a single, efficient network. This might include synchronising your ERP with your WMS, ecommerce platforms, and more to facilitate a seamless information exchange that improves operational efficiency and productivity.
While basic integration can be achieved with off-the-shelf software, complex business processes often require expertly developed software solutions. That's where we can use Magma as well as APIs that facilitate accurate EDI standards application.
We give customers access to our API so that they can integrate systems themselves, but we also develop bespoke EDI integrations using our proprietary integration Springboard Server solution if more complex data flows or processes are required.
We deliver fully integrated supply chain solutions that enhance productivity, save time and money and promote efficiency through automation. Our solutions streamline processes and boost customer satisfaction by ensuring smooth, automatic EDI transactions with between trading partners.
If you would like to use supply chain integration to enhance your performance while also reducing costs, we can provide a cohesive system that gives you a comprehensive view of your distribution business, from purchasing and sales orders to final mile delivery. For more information on how EDI can enhance trade with suppliers and partners, call us on 020 8819 9071 or get in touch for a quote.