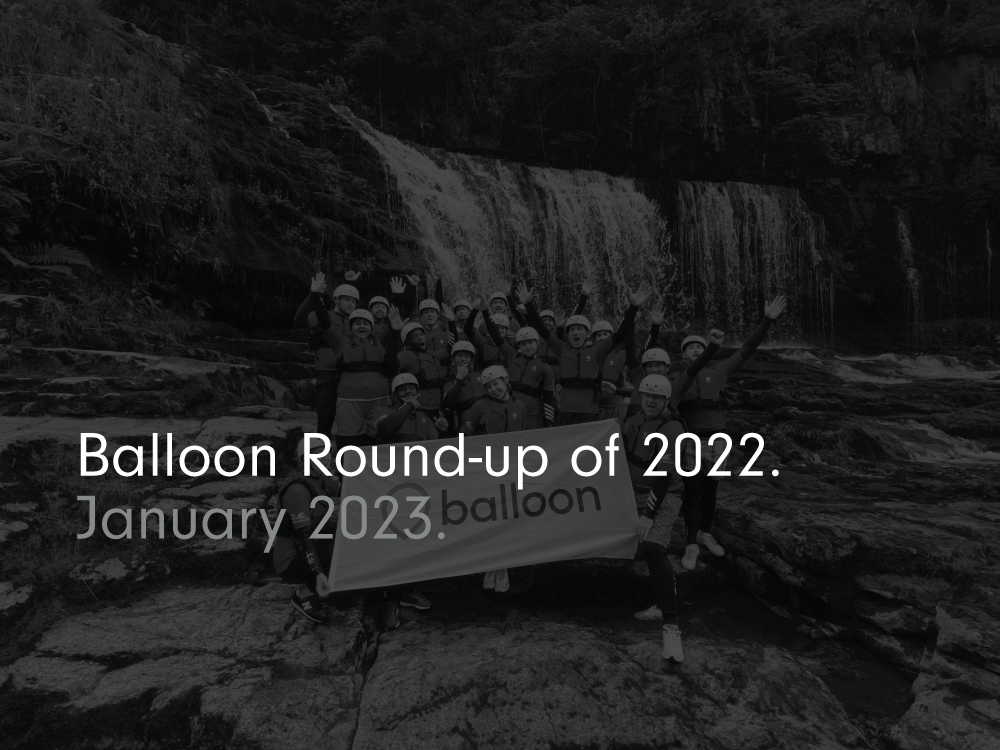 As the year comes to a close, it's a good time to reflect on 2022 and some of the notable events and developments for Balloon, our staff and our customers.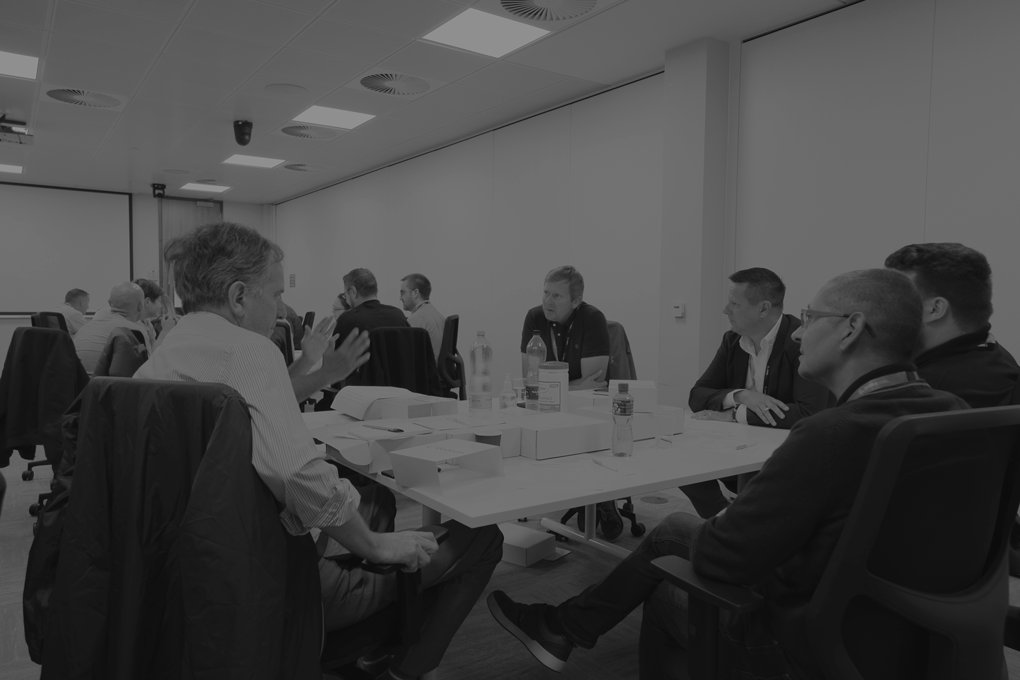 Our events schedule was full once again this year.
Ben Nevis climb in aid of Helen & Douglas House.
After some of the staff first climbed Ben Nevis four years ago, we tackled it again. This time, 18 Balloon employees set out in September to climb the UK's highest mountain, to raise money for charity. The amazing team raised £2,221 for Helen & Douglas House, a hospice for terminally ill children that we are supporting for a second year.
The team at Helen & Douglas House said the money raised could pay for the medical supplies of every child at the hospice for a month. They added, "This amount will make a wonderful difference to the terminally ill children and families we support. Thank you, you're amazing!" Thank you to everyone who donated or supported our staff in this fantastic achievement.
We held our annual E2E Conference in Bourne End, Buckinghamshire at the Zebra Experience Centre. The two-day event was attended by representatives from more than 20 of our customers, who listened to presentations and saw demonstrations from our partners – including Kvober, Zebra Technologies and Fetch Robotics – and our staff.
It was here that we launched our Innovation Hub (see below for more) and there were briefings on our Supply Chain Insights Module and SAP Business One, as well as an innovation workshop.
The events calendar wasn't all about work, though. Alongside our quarterly all-staff meetings, we had some fun social events. In June we went to Wales for our Summer Quarterly Event. It was a great opportunity for our colleagues to get together for some fun activities and team building, including canyoning, hiking and cycling. Our employees demonstrated and developed the Balloon values over the course of the trip: energy, challenge, support.
Other activities over the year included go-karting, an escape room, and virtual clay pigeon shooting. Plus, the whole UK office celebrated Diwali. Some of the Balloon staff made Indian dishes and sweets for a Diwali feast and we made rangoli patterns with coloured Holi powder.
Partnerships and new products.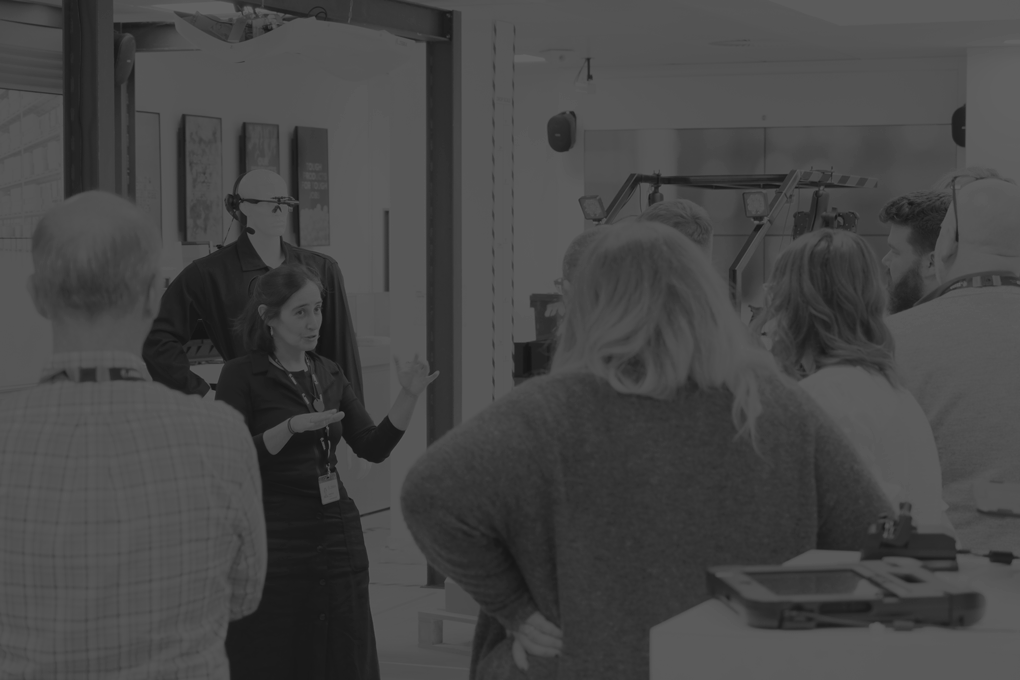 During 2022, we made new partnerships with Fetch Robotics and Sealed Air.
We are excited to provide Fetch Robotics' automated mobile robots (AMRs), a range of robots with comprehensive warehouse picking, replenishment and transport solutions.
We've also partnered with packaging solutions manufacturer, Sealed Air, which has implemented our Warehouse Core WMS at its Packforum EMEA demonstration suite in Milan in conjunction with a Shopify ecommerce website. They will use the Balloon software to showcase their warehouse packaging solutions.
Finally, through our existing partnership with Körber, we have added a new solution to our portfolio, Körber Voice, formerly known as Voiteq, which is a voice-directed warehouse technology.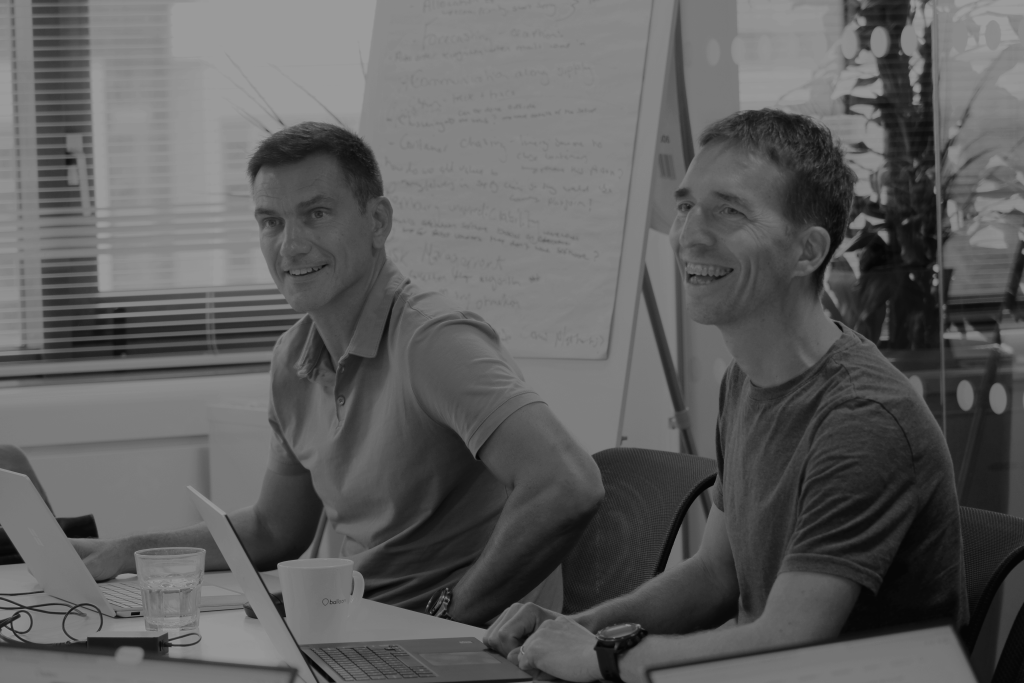 During 2022, we have onboarded 15 new customers. We added some new names to our large customer base of food and beverage companies – including Albion Fine Foods, Midland Chilled Foods and Virgin Wines. Plus, we welcomed consumer goods and electricals companies, including Centrado and Rapid.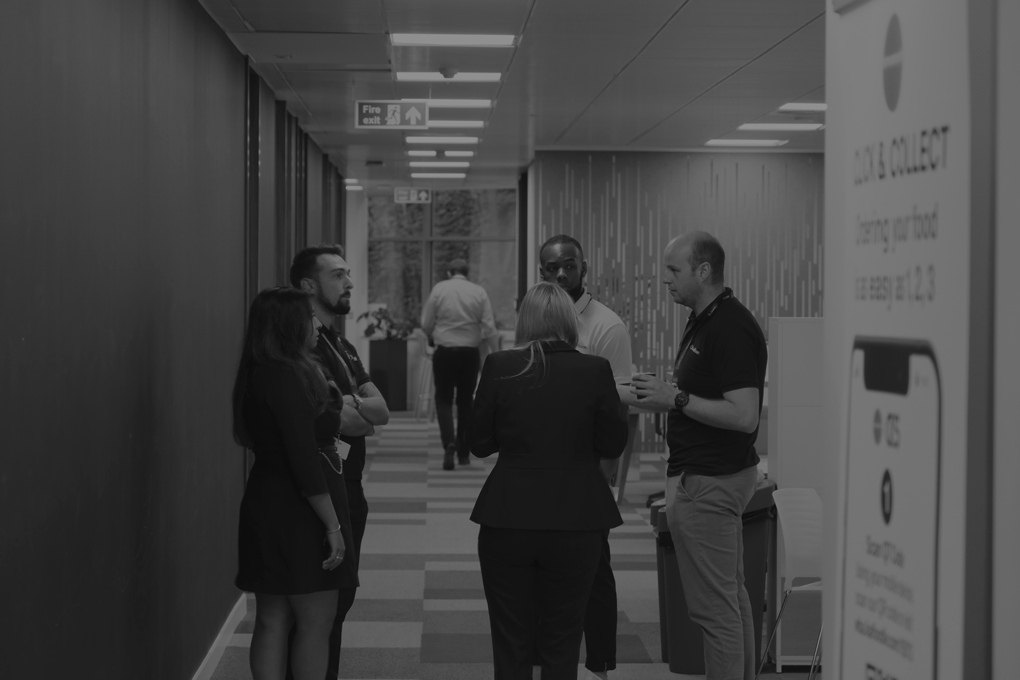 It was a busy year for us in terms of developing new programmes and products.
We launched our Innovation Hub portal to solicit ideas from our customers around their use of software for their supply chain problems. The aim is that by crowdsourcing details of common issues, we can then develop some original tools or functionality that will solve them, especially where a solution might benefit a number of our customers. If you have an idea, please add it to the Innovation Hub.
Another of our new initiatives has been our Referral Scheme. This is a programme that rewards customers who refer business to us. For a referral that leads to a business meeting, you can earn matchday seats for Brentford Football Club and for referrals that become clients, there's a reward payment of up to 3% of the initial software value.
Some new functionality was added to Körber WMS. Smart Cart is an advanced picking function of Korber WMS that helps with assigning orders to pickers. It automates the waving of orders, sending instructions to operatives based on their location, the availability in their trolley or cart and the volumetrics of the items to be picked. This makes picking routes more efficient, eliminates unnecessary trips and optimises trolley space. We have already deployed it for one of our customers.
Finally, we developed some new cluster picking functionality. By modelling various scenarios we were able to determine the most efficient way of clustering a pool of orders. We then tailored Körber K.Motion WMS so that it clusters the orders and then segments the pick into a minimum walking route. This new functionality was created and implemented for our client Pets Corner. They trialled it and had excellent results. The time taken to pick a wave is now 38% faster, a huge efficiency improvement. This new order clustering process has since been standardised into a configurable, general-purpose model, meaning other Balloon customers can use it.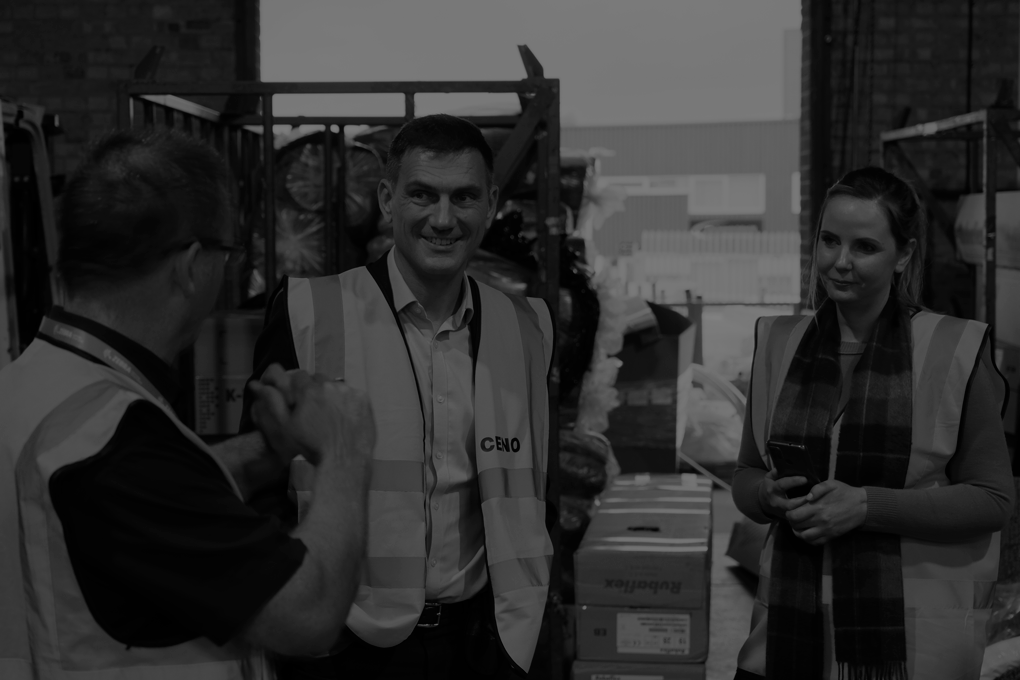 This year has seen a number of exciting life milestones for some of our staff, who celebrated engagements, marriages and babies.
And we'd like to congratulate those promoted to new job roles:
Sitara Duggal – Marketing Manager

Ed Napier-Fenning – Sales and Marketing Director

Paul Woods – Professional Development Manager

Samuel Gorton – Project Analyst 

Vivek Jani – Consultant

Callum Joy – Senior Solutions Advisor

Monika Rastogi – Professional Level Support Consultant

Christopher Wijnen – Professional Level Support Consultant

Jessica Fleming – Professional Customer Success Manager

Shekhar Maskey – Expert Consultant
Conversely, we had a number of people join Balloon who are just at the beginning of their careers. We had two intakes of new graduates in 2022, with eight new joiners in January and another four later in the year. And we're looking forward to having another seven graduates start with us in January 2023.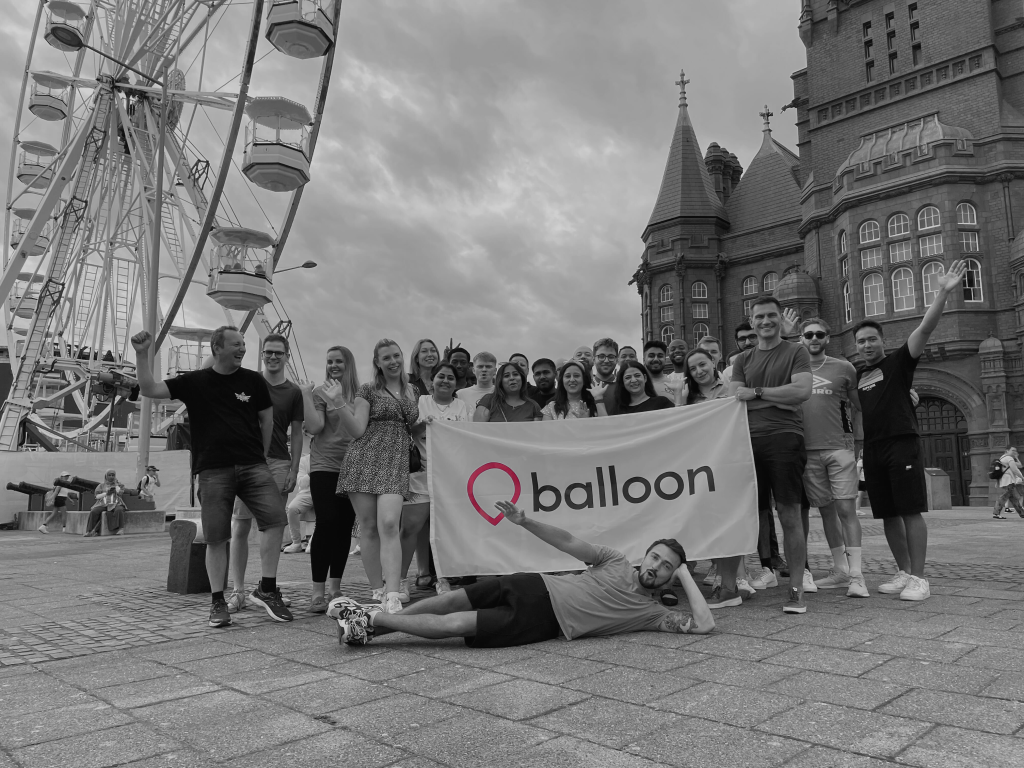 As we move into 2023, we would like to thank everyone who has been a part of the Balloon family in 2022:
61 staff, who are now based in four locations around the world (UK, Thailand, Ukraine and India)

our partners: Körber, SAP Business One, Netalogue, Valogix, Fetch Robotics, Sealed Air, Renovotec, and Kinotech

our valued customers – with a special welcome to the 15 new ones that we onboarded this year
We achieved a 20% growth in annual revenue in 2022 and aim to continue that during 2023 so that we can maintain our position as a trusted provider of end-to-end supply chain software and services.
Above all, in 2023 our goal is to help our customers succeed, our users to enjoy using our products, our partners to grow, and our employees to expand their horizons.