Balloon launches customer Innovation hub.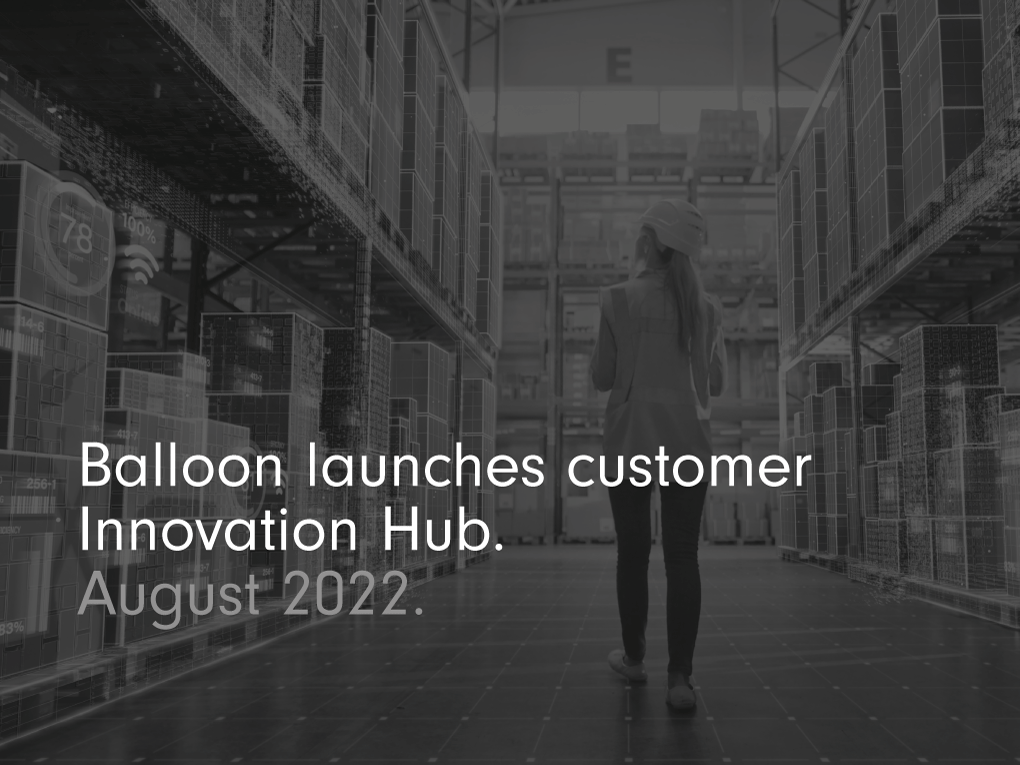 We're excited to announce the launch of our new Innovation Hub.
The Innovation Hub is a Balloon portal where our customers can tell us about the supply chain problems they have, which we can then develop original tools or functionality as a way of solving them.
The idea for the portal originates from the work that our Innovation Manager, Martin Dempster, has been doing. In particular, he has recently been working with a Balloon customer, designing some original functionality to improve clustering for their mixed channel warehouse. Martin tested his theories for Pets Corner using data modelling, and the final solution bore out his ideas, reducing the time it took them to pick a wave by 38%.
Through the Innovation Hub, we want to better understand the issues that customers are having, with a view to solving those for them. By crowdsourcing the ideas, we hope to discover any troublesome or enduring issues that our customers face. Then, where a solution would benefit many of our customers, Martin and our consultant and development teams will explore the problem further and spend some time devising solutions to it.
The Innovation Hub doesn't replace the service desk. This is not about change requests or issues that are usually solved via service tickets or conversations with your account manager. The purpose instead is to solve larger scale issues that might affect a number of our customers.
All ideas will be considered and the team will assess how feasible they are. We hope there will be situations with a broad value where we can apply the solution within lots of different warehouse environments. We particularly hope to be able to improve efficiency and reduce costs for our customers. So, examples where we can reduce delivery costs, limit environmental impact, eliminate unnecessary steps in the fulfilment process or speed up picking will be especially welcomed as they are advantageous to all our customers.
Those of you coming to our annual E2E Conference in September will get a chance to have a more detailed introduction to the Innovation Hub. We will also be running workshops focused on innovation and the kinds of features and functionality that you want for your warehouses.
If you have an idea, please go ahead and
add it to the Innovation Hub.
And please make a note to take a look in a week or so at any ideas that your peers have added. It might be that you can refine them or add comments that can shed additional light on them. With engagement from the whole of our community, we are certain to be able to provide the kinds of solutions that will impact your efficiency and profitability.