Welcome to our new Graduates 2022.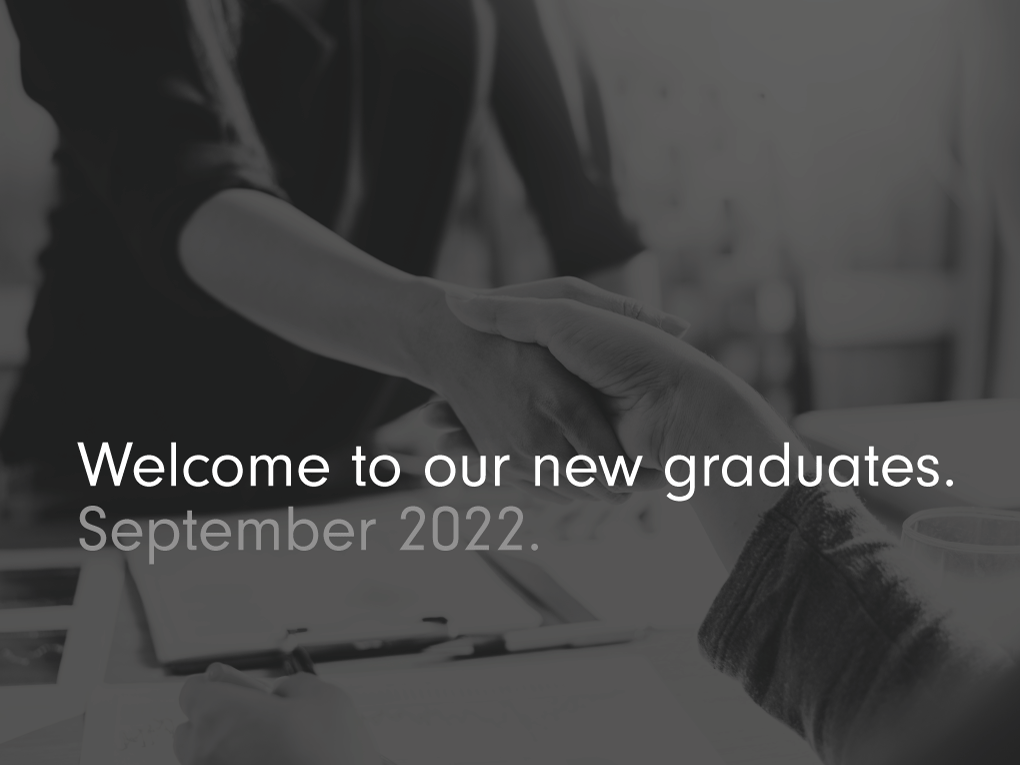 At Balloon, we always support investment in our staff. We have previously received the Investors in People silver award, a significant milestone that proves our achievements in the development and management of our employees.
Each year we hire a cohort of new graduates, as Balloon has grown, this yearly intake has increased. This year we have welcomed our largest number of graduates across all Balloon teams. We would like to officially welcome and introduce those who joined us as part of our January 2022 graduate intake.
All 8 graduates have successfully passed their probationary periods and completed the graduate training programme. Already, they are making a valuable contribution to the company. Here's an introduction to each of them.
Milan joined Balloon as a Junior Software Technician after graduating with a master's degree in Data Science at Manchester Metropolitan University. He completed his undergraduate degree in Biomedical Science.
He says "During the graduate induction month I was exposed to the industry and provided with many opportunities to expand on my knowledge. The team at Balloon have been extremely supportive in guiding me through this learning curve and has always been available when I needed help."
Milan continues "Now, after 6 months, I am more self-sufficient and confident enough in my abilities that I have been asked to assist with a handover at a customer site in Hamburg in August!"
He finishes by saying "Outside of the day-to-day, Balloon provides an array of social activities that range from sports to company-wide quarterly events. This has really helped me to integrate quickly into the team and meet some great people from a variety of different backgrounds."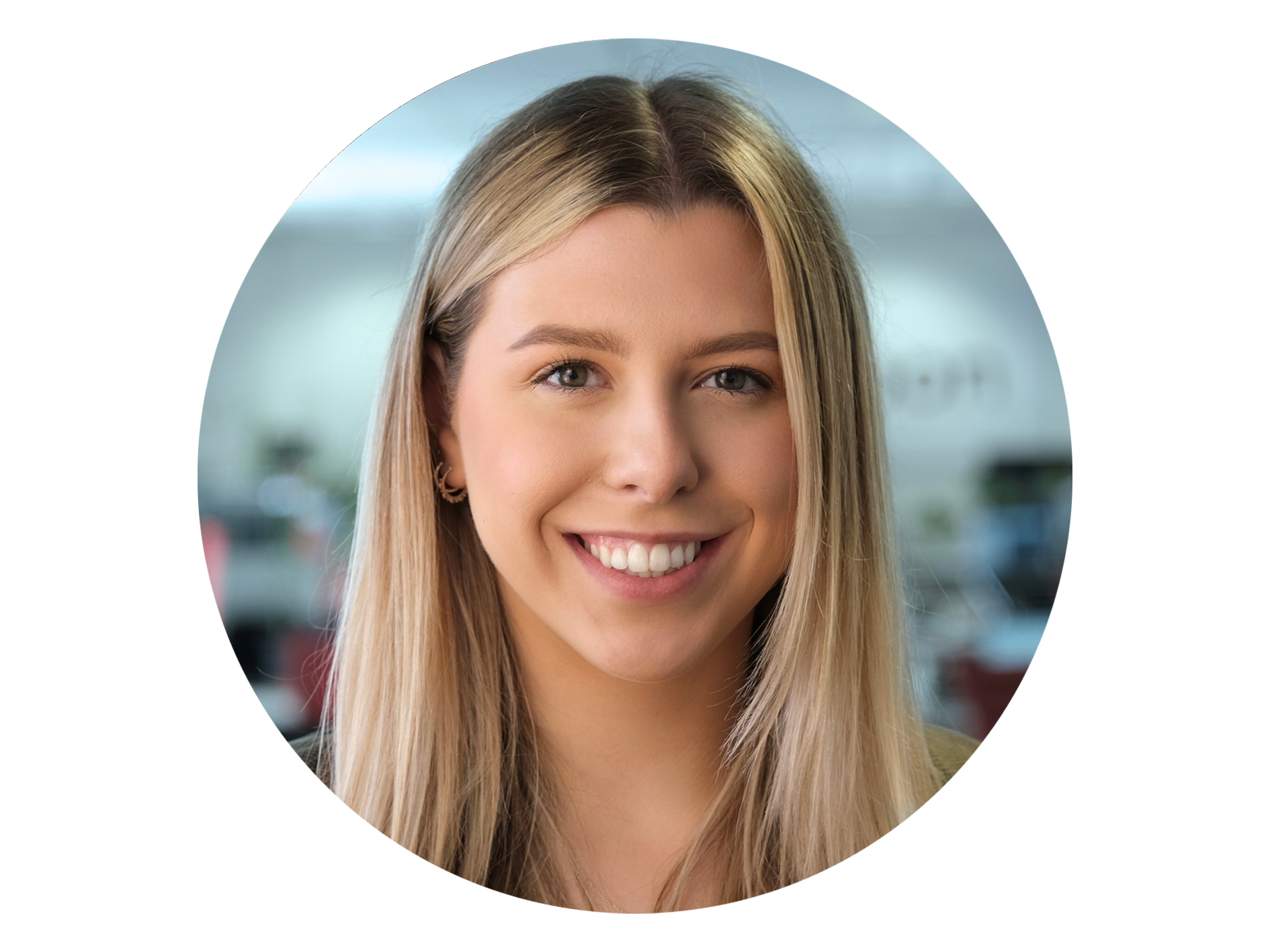 Jessica joined Balloon's Sales and Marketing team as a Supply Chain Marketing Graduate. She has a BSc in Consumer Behaviour and Marketing from the University of Reading.
She says "Working with Balloon has been great since day one. Joining the supply chain and logistics industry with no previous experience or knowledge was daunting, but the training provided at Balloon and the support of the rest of the staff was extremely beneficial in the confidence I have in my role today."
"Throughout my first 6 months at Balloon, I have taken on new challenges and responsibilities each of which plays an important role in the operation of the company. I am now taking on my own areas of the marketing process. One ongoing project I have sole responsibility for is planning and executing Balloon's annual user event the E2E conference 2022."
Jess elaborates "However, it is not only the work which makes Balloon great but the people. Working for Balloon has been a great experience and I look forward to my development within the company"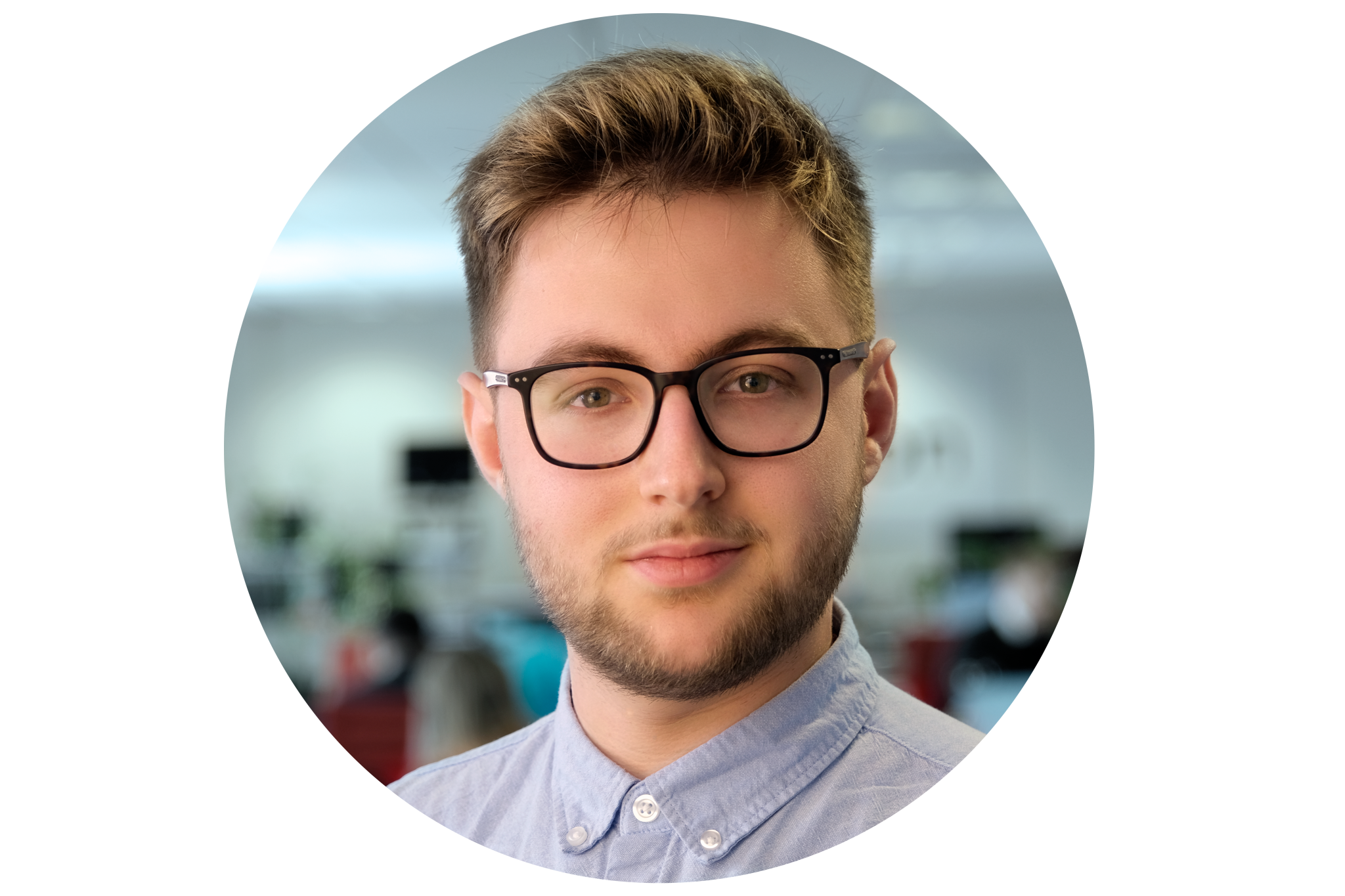 Joe joined Balloon as a Junior Software Technician after graduating last year with a master's degree in Logistics Management from the University of Westminster. He completed his undergraduate degree at Southampton in Physics.
Joe believes that joining Balloon's graduate programme was beneficial to his professional development "During my first month, I had the opportunity to work with my fellow graduates to research a new piece of Korber WMS functionality, immediately contributing to Balloon's knowledge base. As well as this, I was placed on a complex upgrade project with one of our more senior consultants. This was certainly a steep learning curve but this meant I was able to get to grips with the role much faster than through a traditional classroom learning style. Since then, I have taken on much more responsibility as my knowledge has grown. I am now the lead consultant for all of Balloon's Warehouse Core Implementations, and have gone on to be a mentor for one of our new arrivals!"
"The best thing about working at Balloon so far has to be both the people and workplace culture. Everyone is like-minded, supportive and generally a good time to be around – what more can you ask for!"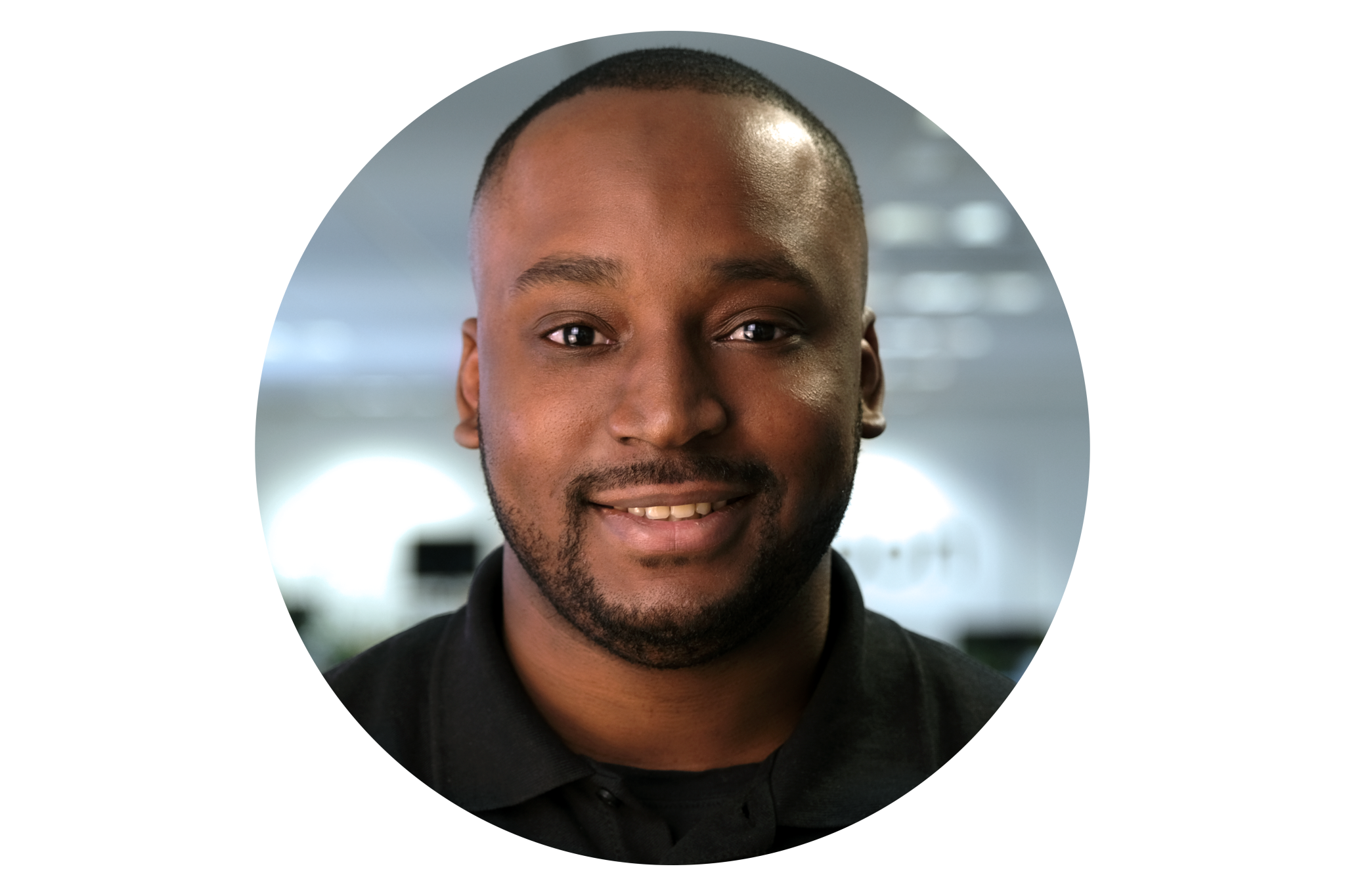 Sheriff shares 'I had joined Balloon One in January 2022, before this I was studying for a master's in Data science and AI. I joined the role of Support Technician, my tasks involve me tending to customer issues that are raised daily.'
'During the first month, I was exposed to how the company works and what each role is in charge of. The graduate project given to us also allowed me to quickly gain a simple understanding of warehouse systems.'
He continues 'When it was mentioned that there will be "challenges" in the job, I did not think that I would be given a customer to be the lead consultant for. This massively helped my development. "Thrown in the deep end" was what this felt like  but I had a lot of support from my colleagues. Listening and watching them work allowed me to get to grips of what was expected while working at Balloon One.'
'I am now lead consultant for one customer with a 5 star review in customer support. 6 months in, I am expected to receive another customer to look after.'
Sheriff concludes 'A massive positive of working here is that colleagues are always ready to help you out, everyone is friendly and open which makes the work environment exciting to be in. We also get to work closely with each other, so it is less of an issue learning things from the more senior people, perfect conditions to develop yourself career wise.'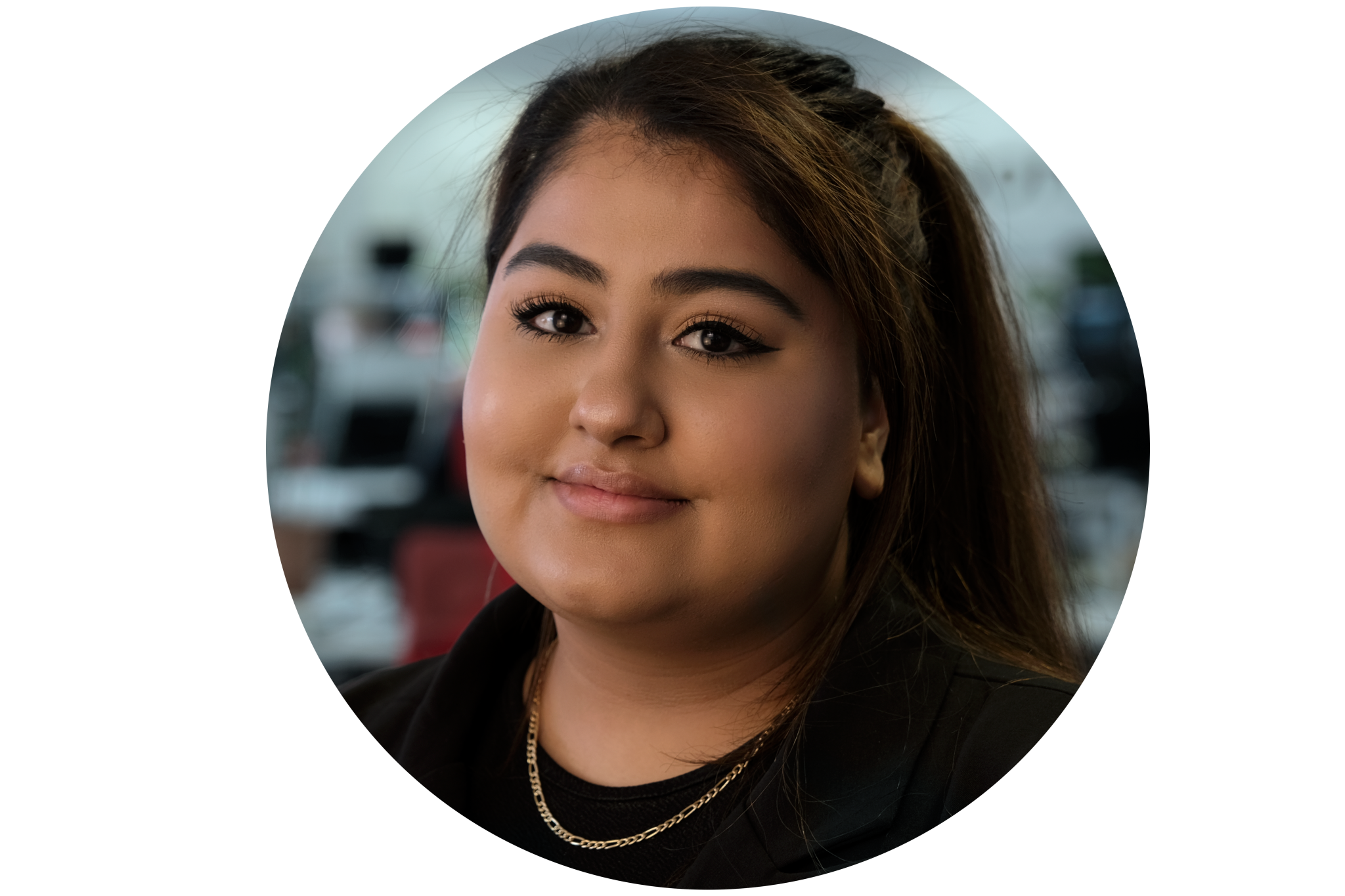 Sanna started at Balloon in February 2022, as a Finance and Operations Assistant. She graduated with an Honours from Glasgow Caledonian University and a Masters from the University of Strathclyde. Sanna says 'Having made a huge decision of leaving Scotland to start this job in London, all I can say is that it was all worth it.'
She continues 'I truly consider my job as my dream job. I process all the finance and operations that run in the back – all whilst studying to become a chartered accountant. This proves how much opportunity and growth is present at Balloon. I have a genuine passion for finance which is what made me the perfect fit as I enjoy the tasks that people do not tend to look forward to completing.'
Sanna elaborates 'My biggest achievement to date would be completing our monthly accounts in record time. It just proves that this is where I am meant to be and I couldn't be happier.'
'Lastly, I am so grateful to be where I am today surrounded by amazing, kind and intelligent individuals. At Balloon, we thrive on respecting and supporting one another. When somebody joins, they are instantly welcomed to the family and it's just a very wholesome moment.'
Josh joined Balloon's Sales and Marketing team as a Supply Chain Marketing Graduate. Before starting at Balloon he was studying an MSc in International Marketing Management, where he received a distinction.
"I work in the marketing team where I have a variety of different tasks, from marketing research to managing the pay-per-click ads, to creating animations and determining the strategy and direction of new products."
"My favourite part about working at Balloon is the people I work with and the variety of tasks that I do. The tasks are engaging and the people I work with are very supportive and bring out the best in you."
Josh shares "Working at Balloon you are constantly learning and developing, so I know I am always growing as a person."
Zachary joined Balloon as a Junior Software Technician after graduating with an MSci in Chemistry from UCL.
Zac explains "Balloon has been a great place to develop and strengthen my technical skills. Since starting in January I have gained confidence in my role and knowledge of the systems. I have been trusted with various projects and responsibilities.  I have already grown personally and professionally since joining Balloon and I look forward to my future career here."
He continues "The graduate programme was a great way to start my journey at Balloon. It gave me an opportunity to work with my colleagues, and learn about the company and my role. The grad project made me feel supported and welcomed in my onboarding journey."
Tarik Daley-Ward joined Balloon One in January as a Customer Service Executive. Before joining Balloon he previously worked in several customer-facing roles, most recently in property photography. He graduated with a degree in Cinematography and Film Production from Ravensbourne University London.
He explains "My main task is mainly to do with managing several accounts and supporting other members of the account management. This can range from solving issues our customers may have, regular check-ins with customers, or selling products."
Tarik continues "What I most like about Balloon One is working with my colleagues as everyone is always willing to help others. We also have regular social events or outings which allow us to build our social relationships outside of work."
"I would say one of my favourite moments at Balloon One would be our recent trip to Wales for our quarterly meeting where we did canyoning."
Welcome once again to everyone. We hope you have a long and successful career at Balloon.
Why not stay updated on LinkedIn?