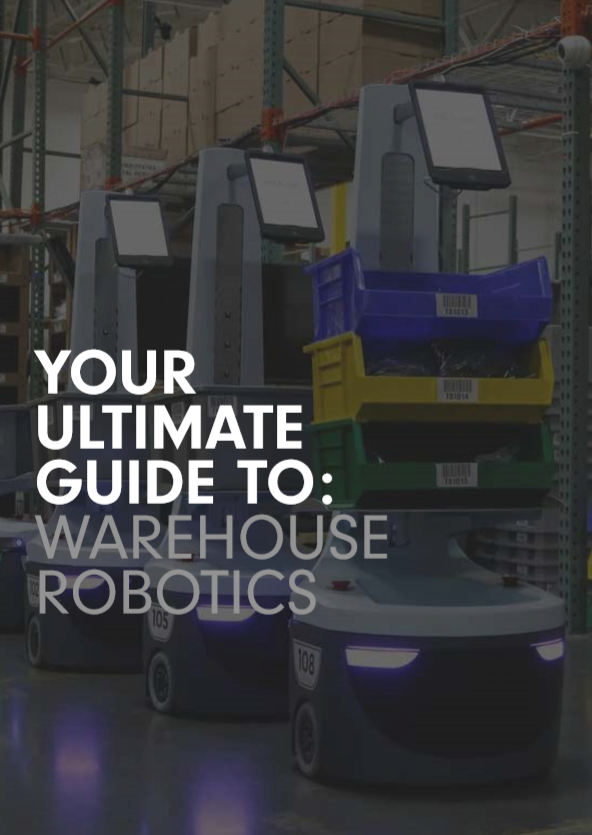 Your Ultimate Guide to Warehouse Robotics.
Download the whitepaper below to find out all there is to know about Warehouse Robotics and what they can offer your company.
In recent years, warehouse automation has made huge leaps and bounds in a number of areas, especially robotics. More businesses than ever before are now incorporating robots into their operation to access the benefits they can offer, including better productivity, improved accuracy, and a boost in workplace safety and satisfaction.
If you're not familiar with warehouse robotics or aren't sure what they can offer your company, this guide is an excellent starting point to find out more.
Contents:
What are warehouse robots?
Types of warehouse robots
Automated guided vehicles (AGVs)
Autonomous mobile robots (AMRs)
Automated storage and retrieval systems (AS/RS)
What is a goods-to-person system (G2P)?
What are articulated robot arms?
What are unmanned aerial vehicles (UAV)?
What are the benefits of using warehouse robots?
Which industries are using warehouse robots?
Are warehouse robots right for your company?
Also recommended for you...