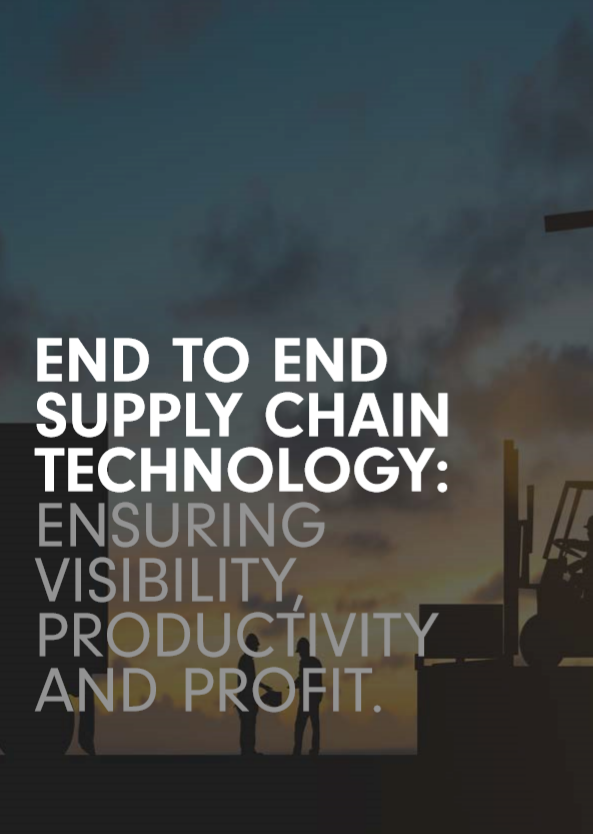 End to End Supply Chain Technology: Ensuring Visibility, Productivity and Profit.
Download the Supply Chain Technology Whitepaper below, and find out how it can help your business grow.
The supply chain is based on numerous different practices, software products, technologies, hardware and company procedures – all of which need to work together to achieve a smooth-running and productive operation. A key driver is the need is to finely balance supply and demand so that your company achieves profit and growth. Ultimately, this comes down to effectively managing your people, processes and technology so that you can deliver the right goods, at the right time and the right price.
Thanks to the evolution of Supply Chain Technology, business can ensure visibility, productivity and importantly profit through integrated systems and hardware. 
Contents:
Warehouse Management: Optimising Stock and Order Fulfilment (WMS)
Stock Planning and Forecasting Software
Hardware: Complementary Equipment for your Software
Automation: Reducing Manual Tasks 
Logistics and Transport Management (TMS)
Integration that Work Synergistically
Also recommended for you...