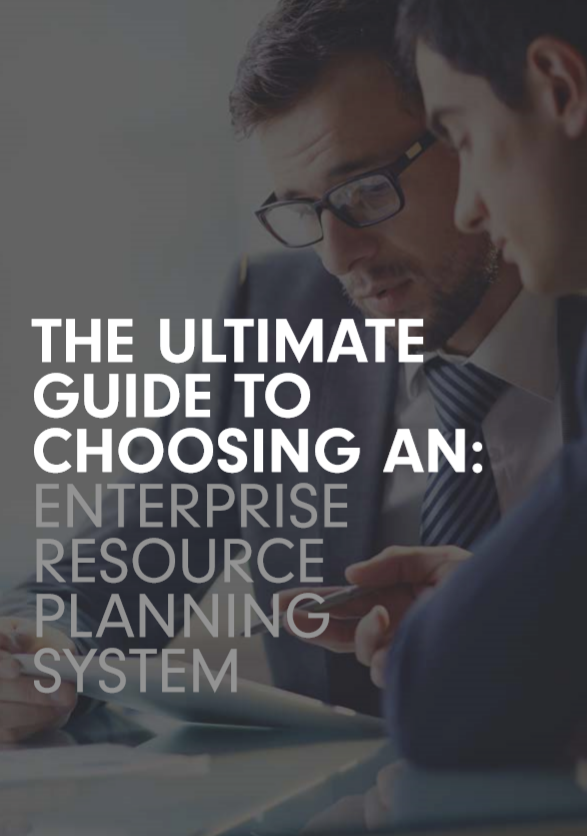 Ultimate Guide to Choosing an ERP System.
Download the whitepaper on choosing an ERP system for your dynamic business.
Replacing an entire business management system like an ERP system is a serious undertaking. It represents a considerable commitment in money, time and people resources for a company. The internet is full of horror stories about the implementations that have gone wrong and that have cost businesses thousands or millions of pounds to fix. Research firm Gartner is famously quoted for estimating that 55% to 75% of all ERP projects fail to meet their objectives. So, to avoid a costly or lengthy mistake, you need to ensure you get it right by putting in place a formal, detailed process for choosing your new system. As an aid to your choice process, we have put together a handy ERP Guide.
This Guide to Choosing an ERP aims to transform what might seem like a complex and daunting process into one that is clear, simple and straightforward. We provide you with an easy to understand process to follow, broken down into individual steps.
The steps outlined in the ERP Guide are:
Get Senior Buy-In
Build a Project Team
Set Objectives
Define Feature Requirements
Supplier and Software Selection
Demonstrations
Final Decision 
Also recommended for you...