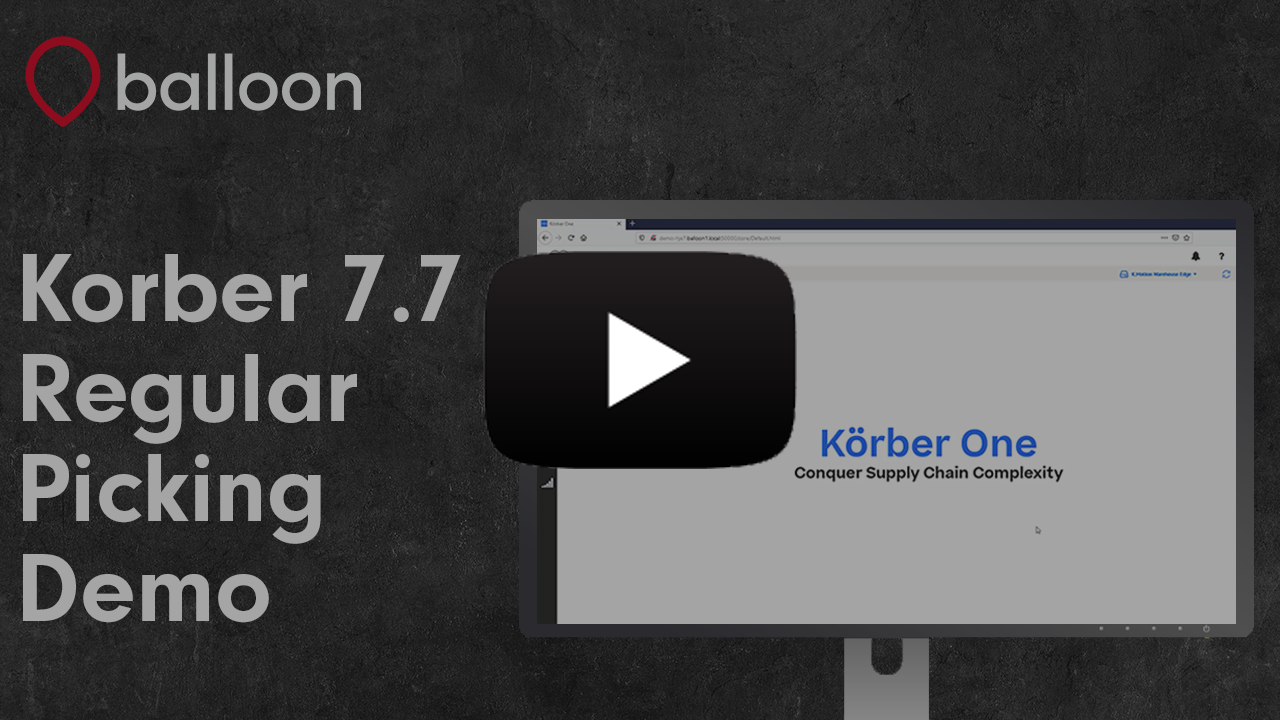 Regular Picking: Korber 7.7 functionality.
Watch our free Demo Video on the Regular Picking functionality found in Korber 7.7 to discover how this latest solution can improve your warehouse operations. Fill in the form below to watch.
Use Case
Q: Do you rely on your workers to optimise their path based on the bins within their pick run? 
A: Korber WMS will look at all required bins to visit and will map you around your warehouse in the most efficient way to pick all goods.
Q: Do you currently pick one order at a time?
A: Complete a consolidated pick run, where you can simultaneously fulfil multiple orders by scanning items from each order into separate containers.
Content
Korber WMS is a market-leading solution enabling you to optimise your warehouse operations. Korber 7.7 is comprised of various functionalities able to improve your warehouse operations. This video demonstrates the use and benefit of Korber 7.7 Regular Picking functionality. 
Watch the demonstration to explore how Regular picking can be utilised to boost your warehouse productivity. Why not take a look?
Regular picking is available at standard. This demonstration carries out a regular pick, more commonly known as picking to tote.
Want to discover more? Fill in the form for access to the video demonstration.
Also recommended for you...