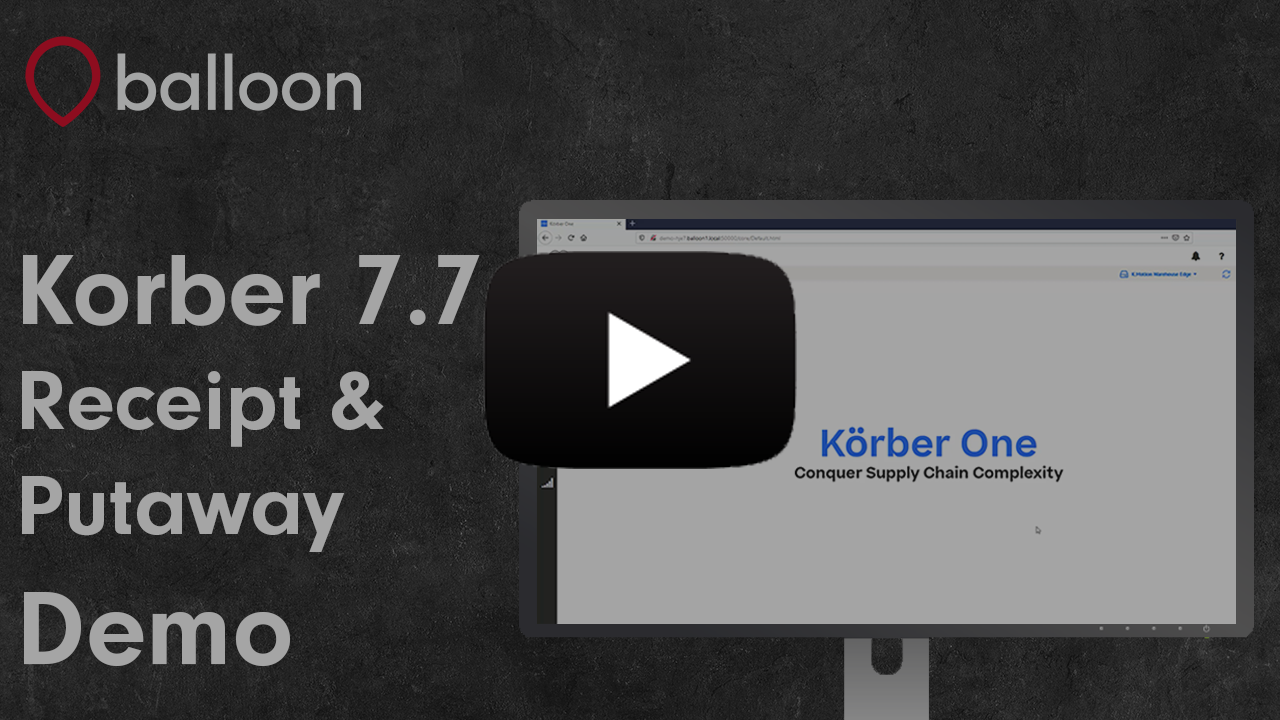 Receipt and Putaway- Korber 7.7 functionality.
Watch our free Demo Video on the Standard Receipt and Putaway functionality found in Korber 7.7 to discover how this latest solution can improve your warehouse operations. Fill in the form below to watch.
Use Case
Q: How efficient is your receipt process?
A: A scanner lead receipt process can allow multiple people to receive a PO at the same time, where the goods received automatically update against the PO, in real-time.
Content
Korber WMS is a market-leading solution enabling you to optimise your warehouse operations. Korber 7.7 is comprised of various functionalities able to improve your business procedures. This video demonstrates how to make use of the Korber 7.7 Standard Receipt and Put-away functionality. 
Watch the demonstration to explore how Standard Receipt and Put-away can be utilised to boost your warehouse productivity. Why not take a look?
Receipt and Put away is a standard functionality on Korber WMS. A wide variety of information can be automatically pulled through from your ERP system into Korber WMS. Using this information you can complete purchase orders and put-away. The system intelligently records the previous put away activities to guide future put-away directions and locations. 
Want to discover more? Fill in the form for access to the video demonstration.
Microsoft Dynamics NAV integration into Korber WMS - Demo
Also recommended for you...