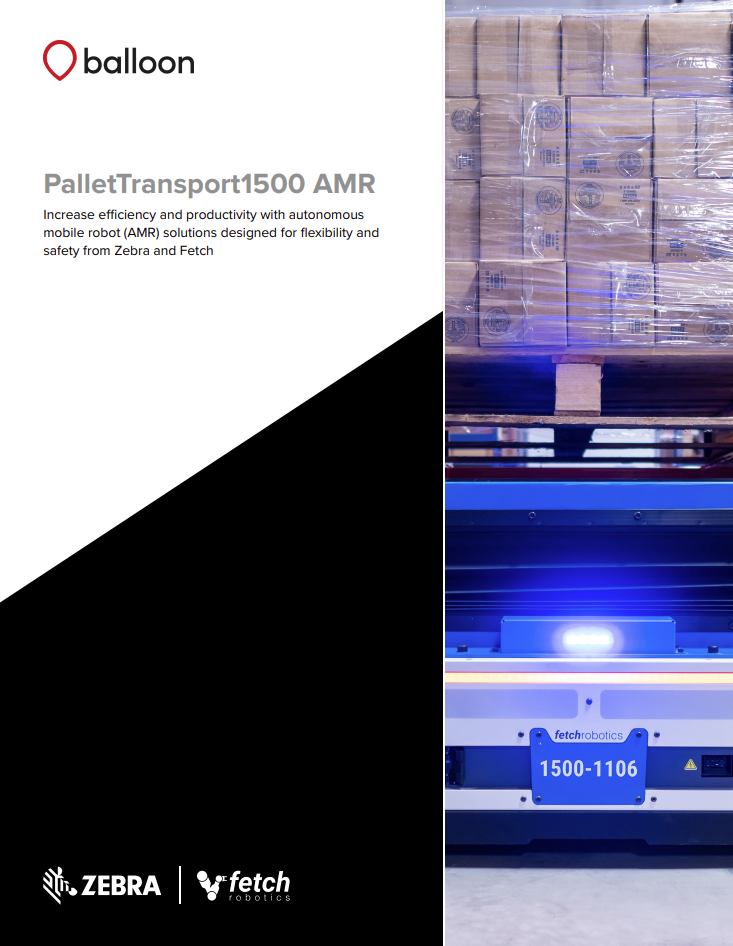 PalletTransport 1500 AMR Brochure.
Download the free brochure on the PalletTransport 1500 AMR and find out how the Zebra Technologies: Fetch Robotics solution can take your warehouse operation to the next level.
Automate Pallet Movements Throughout the Facility
Key Benefits
• Safely transport full pallets up to 48 x 48 inches (122 x 122 cm) with 2,500 lbs (1,134 kg) capacity in dynamic warehouse environments
• Eliminate manual travel with a pallet jack or forklift and increase safety by automating putaway, replenishment, crossdocking, returns and more
• Case pick-to-robot with AMR pickup, delivery and drop-off using Pallet Transfer Station
• Customize distribution and manufacturing workflows from anywhere with FetchCore cloud software
Also recommended for you...