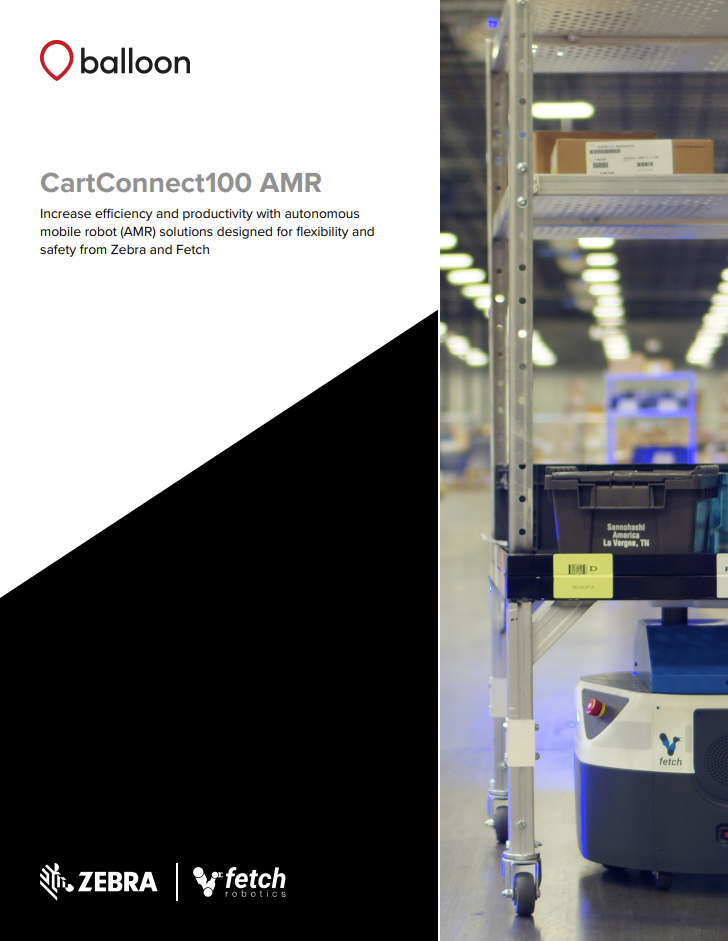 CartConnect100 AMR Brochure.
Download the free brochure on the CartConnect100 AMR and find out how the Zebra Technologies: Fetch Robotics solution can take your warehouse operation to the next level.
The Industry's First Rolling Cart Autonomous Mobile Robot Solution.
Key Benefits
• True collaborative (AMR) solution that integrates into existing manual cart workflows
• Flexible FetchCart options support a wide range of workflows
• Maximum robot utilization by decoupling robots from carts
• Simple setup and control for associates through handheld devices or automation through fully configured schedules
• Recognized for safety (CE mark)
Also recommended for you...