Highlights from the Balloon E2E Conference 2022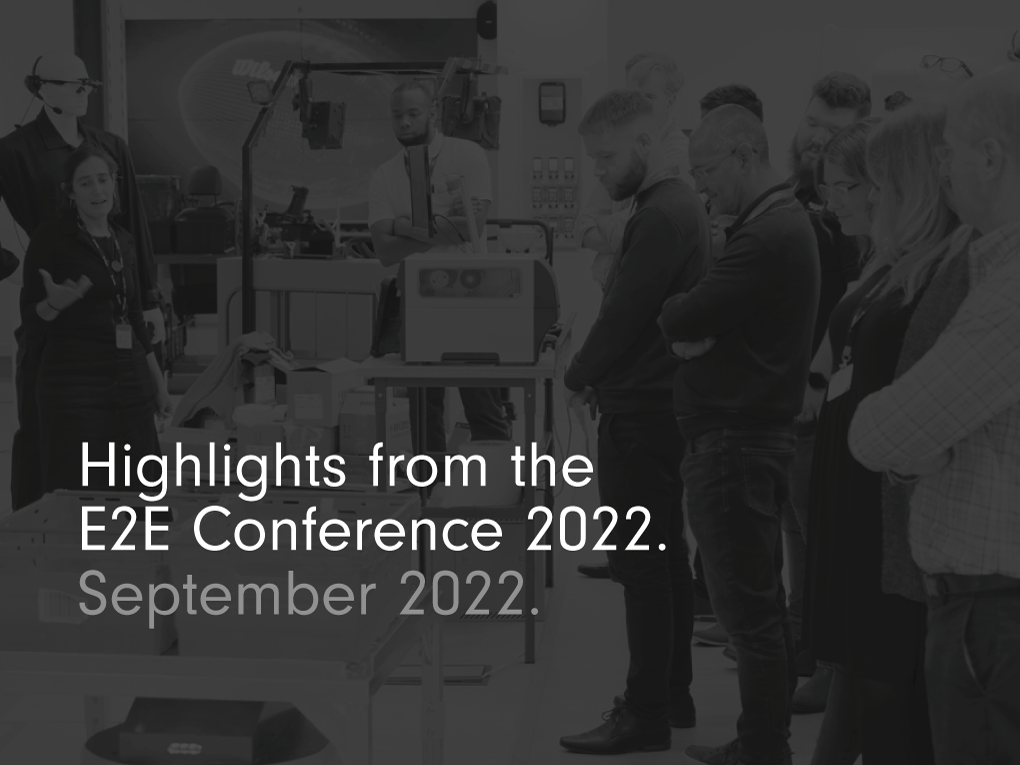 On 13th and 14th September, we welcomed representatives from more than 20 of our customers to our annual E2E Conference.
Held in Bourne End, Buckinghamshire, E2E Conference 2022 was attended by customers from a range of diverse industries. The sectors represented included distributors in food and drink, gifts, leisure, furniture, housewares, lab equipment, cleaning supplies, industrial goods, raw materials, building supplies and electronics.
Our aim for our annual conference is to build our customer community. In bringing everyone together, we can meet and learn from you and you can learn from each other.
Welcome and Balloon update.
Managing Director Craig Powell welcomed everyone and introduced the event.
He gave a rundown of how Balloon has evolved over the previous year. These are the headline stats:
Balloon now has 61 staff, based in four locations across the globe: UK, Thailand, Ukraine and India.

We have added two new solutions: Korber Voice, a voice directed warehouse technology and Fetch Robotics, autonomous mobile robots (AMRs).

We have seen a 20% growth in annual revenue.

We have onboarded 15 new customers.
Craig also talked about corporate social responsibility. As a team, we are keen to contribute to building happier and healthier communities, so our fundraising projects are very important to us. In the past year, we are delighted to have raised more than £2,000 for Helen & Douglas House, a children's hospice.
Our most important community, though, is our customer network. And the E2E Conference helps our customers through the sharing of best practices, real-life demonstrations and discussions about ideas with peers. Our aim for this community is that we can help facilitate the creation of a larger pool of knowledge and resources.
Craig covered an example of how this has worked in practice. Two of our customers – St John Ambulance and CMS Distribution – followed similar operational processes. Through our customer community, we introduced these two businesses to each other. This led to the sharing of best practices, which resulted in process improvements for serial tracking and Amazon ASN receiving.
Introduction to Zebra Technologies and Fetch Robotics.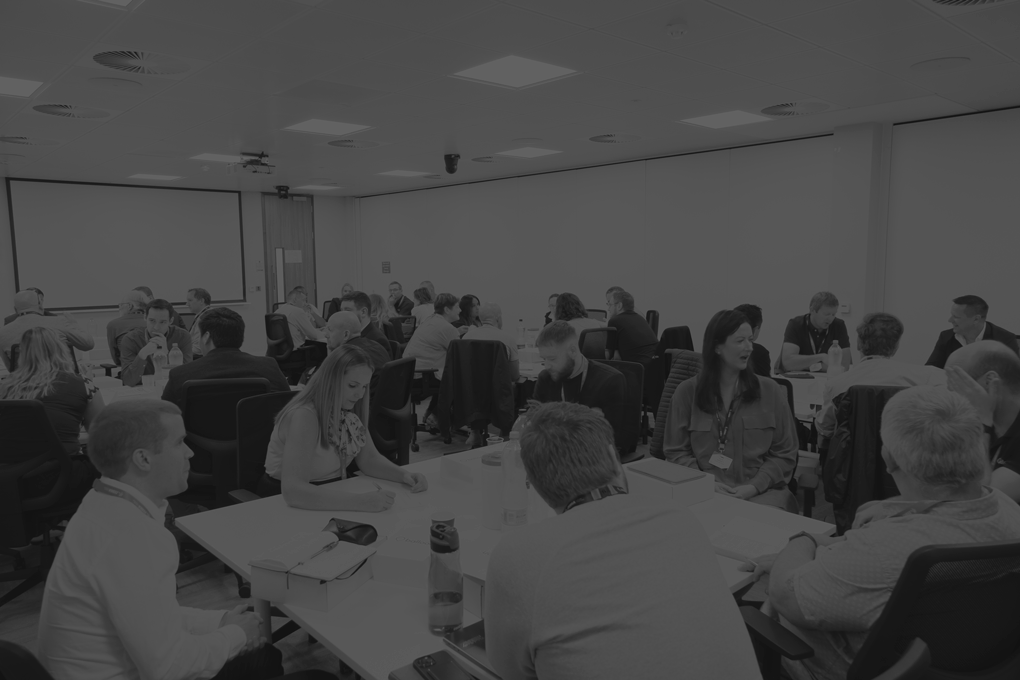 Jason Norman, Senior Business Development Manager Warehouse Automation EMEA, from Zebra – who were our generous hosts for the conference – gave a presentation introducing Zebra.
Fetch and Zebra are each partners of ours and have a close partnership themselves. Jason showed how workers using Zebra hardware plus Fetch AMRs can collaborate safely to optimise warehouse operations. Together they can handle larger volumes at faster speeds, doubling productivity.
With order volumes increasing and item-level fulfilment on the rise too, warehouse operations need agility to keep pace and remain competitive.
There are a number of different robots within the Fetch Robotics range that can meet the challenges faced in the modern warehouse. The versatile robots can handle a variety of payloads and support automatic tote loading, autonomous picking, delivery of carts, autonomous cycle counting, putaway, replenishment, returns and cross-docking.
The Fetch Robotics system can be deployed in hours. The software is cloud-based and there's no need for additional infrastructure. After connecting to Wi-Fi, then mapping the warehouse, the workflows are configured. The robots are then ready to go and can handle a range of picking and product movement functions.
Craig returned to talk about innovation. To counter the challenges our customers face – like labour shortages, supply chain disruptions and issues with global trading – there is a need to innovate.
Gartner predicts that, in the next five years and beyond, three-quarters of enterprises will have adopted some form of smart robotics in their warehouses. Also, more than 75% of supply chain applications providers will incorporate advanced analytics, AI and data science into their systems.
With an increasing number of supply chain decisions relying on intelligent ecosytems, the need to digitise and automate is clear.
To help our customers do just that, we launched an initiative at the conference to deliver innovative and tangible improvements for our customers.
Via Balloon's Innovation Hub, we want to help customers with new functionality and technological tools that will optimise their supply chain operations. Innovation drives change, future-proofs business and enables growth.
Through the Innovation Hub, customers can suggest their own ideas. Those that we deem will benefit many of our customers will be explored further. Our consultants and developers will spend time examining the issue and devising a solution for it.
To kick off this initiative, Craig explained how three previous projects had helped customers address: multi-order clustering for Pets Corner; carrier-integration without repacking orders for Birlea; and enabling dynamic reserve minimums and background stock allocation for Jellycat.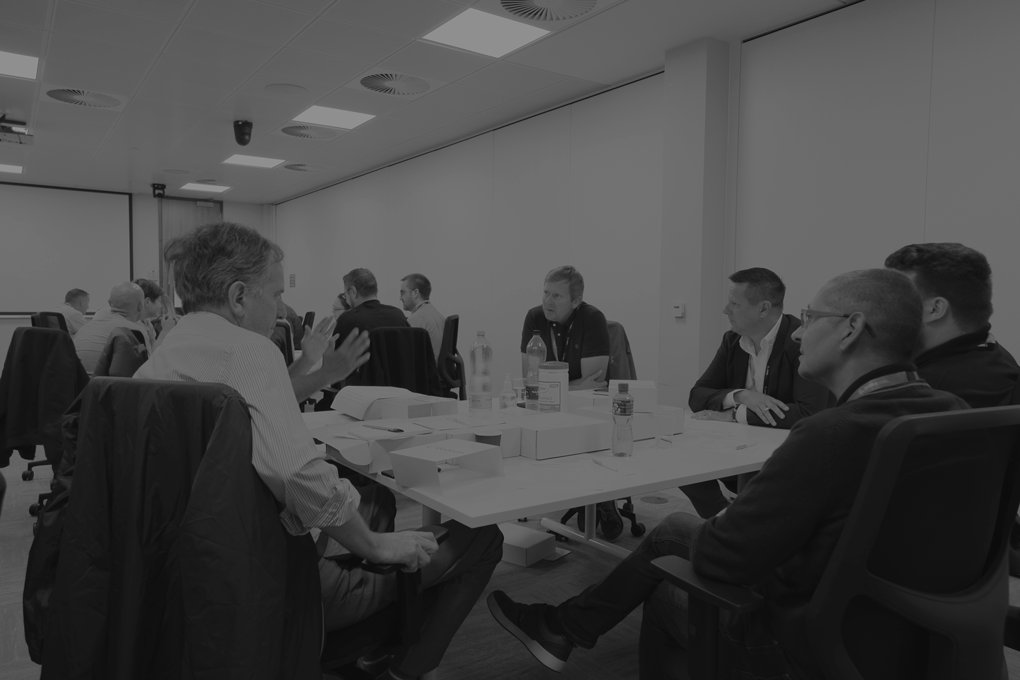 Craig's presentation fed nicely into an interactive workshop, which was run by Balloon's Sales and Marketing Director, Ed Napier-Fenning.
Delegates were split into a number of groups, each facilitated by a Balloon staff member. Each group was given a set of questions about the struggles they face within various operational aspects. This included WMS, ERP, transport management and more.
The workshop went well and everyone got involved. As delegates shared their issues, others joined the conversation, adding their own experiences, advice and ideas.
We collected the outcomes of the discussions so that Balloon consultants can explore some of them, with the aim of developing solutions for the most pressing or widely experienced problems.. 
The main themes of the conversations uncovered these as the main issues:
labour issues, with operatives making mistakes, not following the system or ignoring picking instructions

unpredictability of the supply chain, with demand peaks and seasonality

allocation and priority for ecommerce

space in the warehouse

compliance, including import and export documentation, plastics tax and food allergens

kitting and bundles
We committed to review the issues and the ideas and opportunities they present for technological solutions. We aim to respond with developments and tools that will benefit the supply chain operations of our customers.
Steven Timberlake, New Business Development Manager, from Körber, gave a presentation about the company's supply chain software.
He pointed to the recent Gartner Magic Quadrant for WMS that places Körber as a leader. He also described the Korber WMS product architecture, which allows customer-specific changes to be made at the business logic level without changing the source code. This is often the primary reason why customers choose Korber WMS and is why it has a customer base of more than 5,000.
Aside from its high-performance WMS solutions, Korber supplies a raft of other supply chain software. This includes warehouse design and simulation, warehouse control (WCS), voice-directed systems, robots (AMRs), yard management (YMS), transport management (TMS), and order and product management.
Steven gave details of future releases for Korber WMS up until the end of 2023 and briefed delegates on the future roadmap for the company's supply chain platform. He highlighted some future developments, including functionality that will provide more control over the user experience, an API designer that will allow customers to create their own APIs, and a custom reporting and analytics designer.
Balloon's Paul Woods, Professional Development Manager, took delegates through the new SAP Business One interface. He explained each function and showed how to customise functions for optimum efficiency.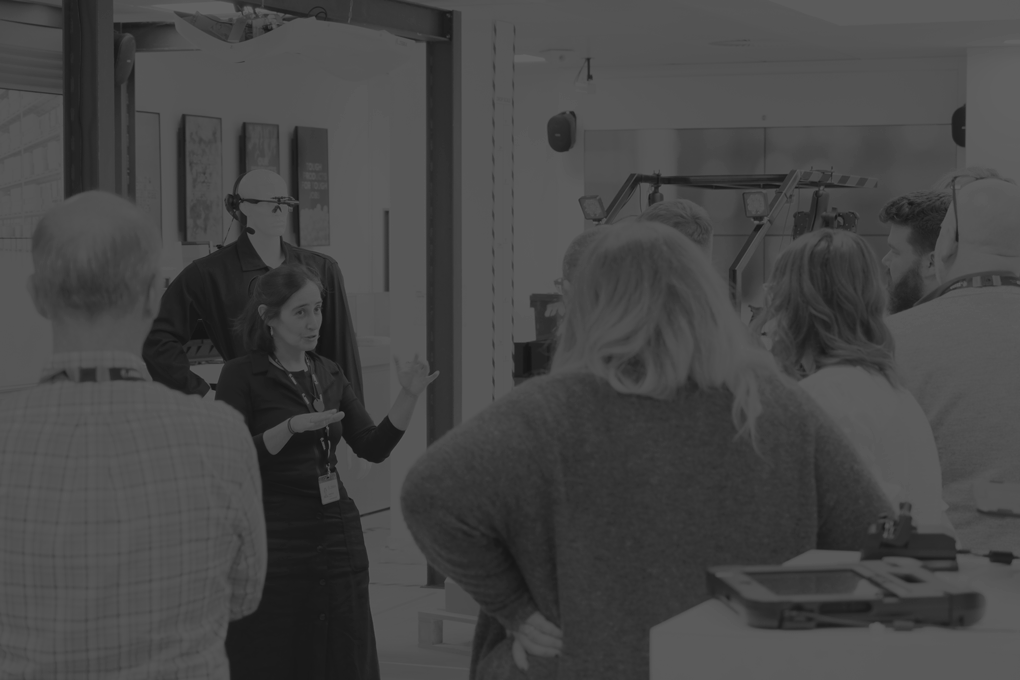 In the afternoon, delegates could attend breakout sessions:
A tour of the

Zebra Experience Centre

, an interactive hub that demonstrates digital technology and showcases innovations for the warehouse

A presentation of the new functions of Korber WMS by Senior Solutions Advisor, Callum Joy, from Balloon

A briefing on the

Balloon Supply Chain Insights module

with Ed Napier-Fenning

Demonstration videos of SAP Concur, a travel, expense and invoice management tool, by Valerie Atienz, Peter Levin and George Smith from SAP
Delegates stayed overnight at the Crowne Plaza Gerrards Cross and everyone came together for a meal in the nearby Prime Steak & Grill restaurant in Beaconsfield.
The following day, we continued the conference, with just half a day's agenda so that everyone could travel home early.
Fetch Robotics - Melonee Wise.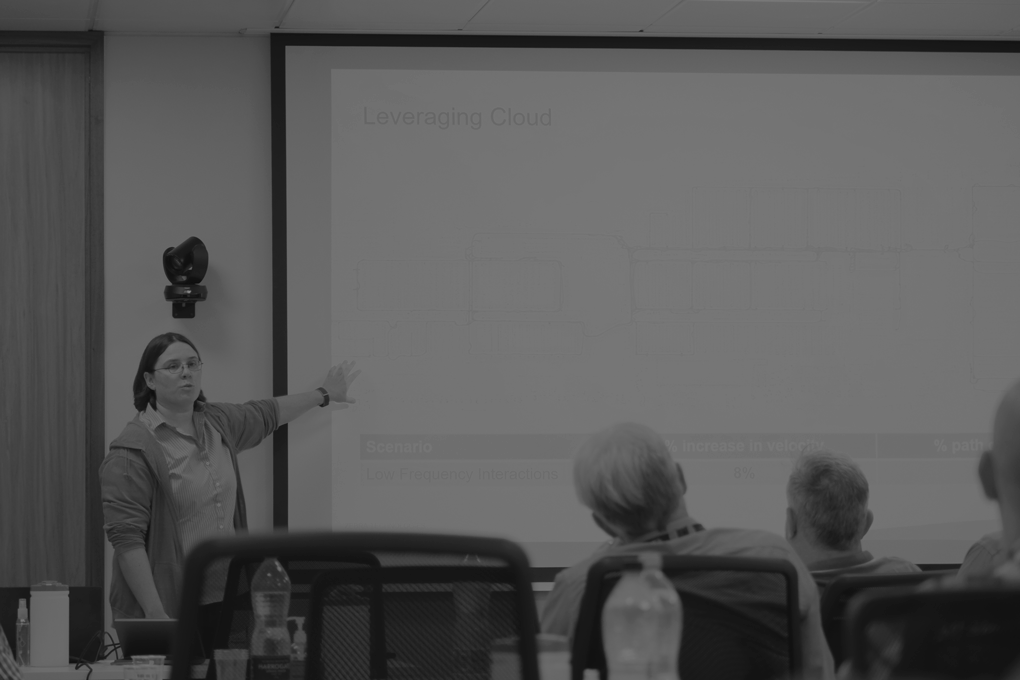 Melonee Wise is the co-founder and CEO of Fetch Robotics. Last year Fetch Robotics was acquired by Zebra Technologies, Melonee is now the Vice President of Robotics Automation.
Melonee started with her backstory, which included details of the earliest robots she built and how they have since developed. She then explained how she and her team have developed robots for Fetch Robotics and improved functionality.
She highlighted common issues that they come across and how they have tackled them. One example was that the robots would slow down considerably as a person walked past. This was inefficient and unnecessary. The team was able to overcome the issues, ensuring the robots are both safe and efficient in their travel time. She shared many of these issues and resolutions, highlighting the positive impact they have had to the robots' efficiency and functionality.
After her valuable introduction to robotics, Melonee took a number of questions. Of particular interest from her answers was the explanation of the robots-as-a-service (RaaS) subscription model that allows customers to scale up their use of robots in the warehouse both cost-effectively and quickly, then scale them down again in quieter periods.
From the feedback we had, it is clear that our customers share our view of the great value that AMRs can bring to warehouse operations.
Fetch Robotics demonstration.
Marcela Jara, Senior Sales Engineer, Fetch Robotics, gave a live demonstration of the Fetch AMR workflows. She showed delegates how this is quick and easy to set up and configure for their operations.
There is a simple Workflow Builder is a drag and drop development toolkit that works within the core cloud-based software to automate workflows on-demand without the need for third-party resources.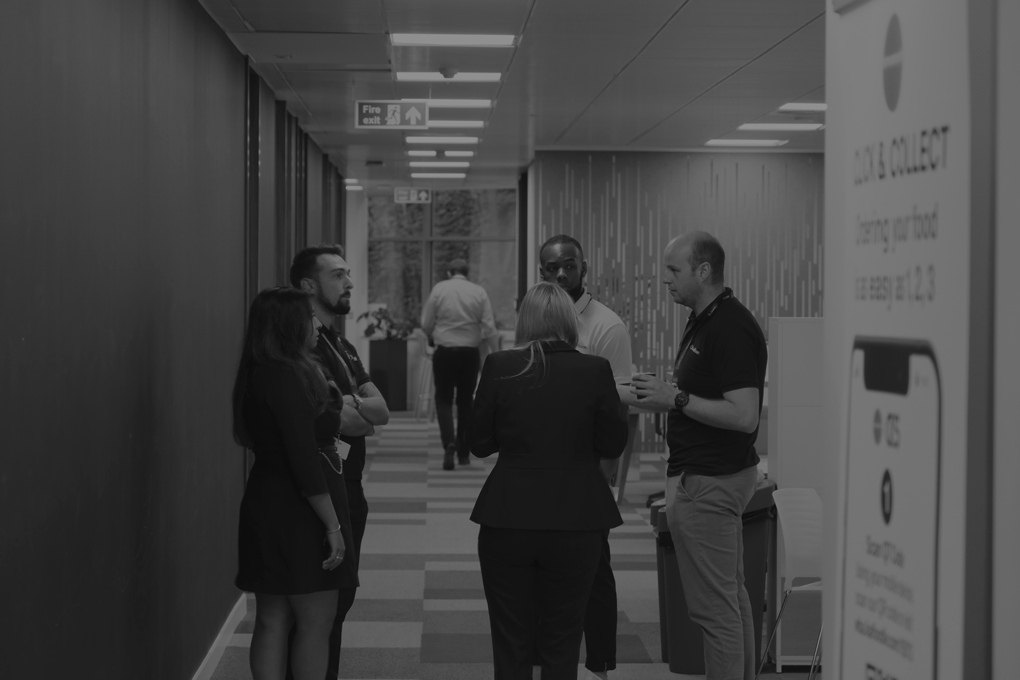 Craig Powell brought the conference to a close and, after some brunch, there was a chance for optional Q&As and further time in the Zebra Experience Centre for those who were eager to see more.
We are looking forward to more opportunities for networking and innovating next year and hope to welcome old customers and new to E2E Conference 2023.