Körber named as Leader in 2022 Gartner Magic Quadrant™ for Warehouse Management Systems.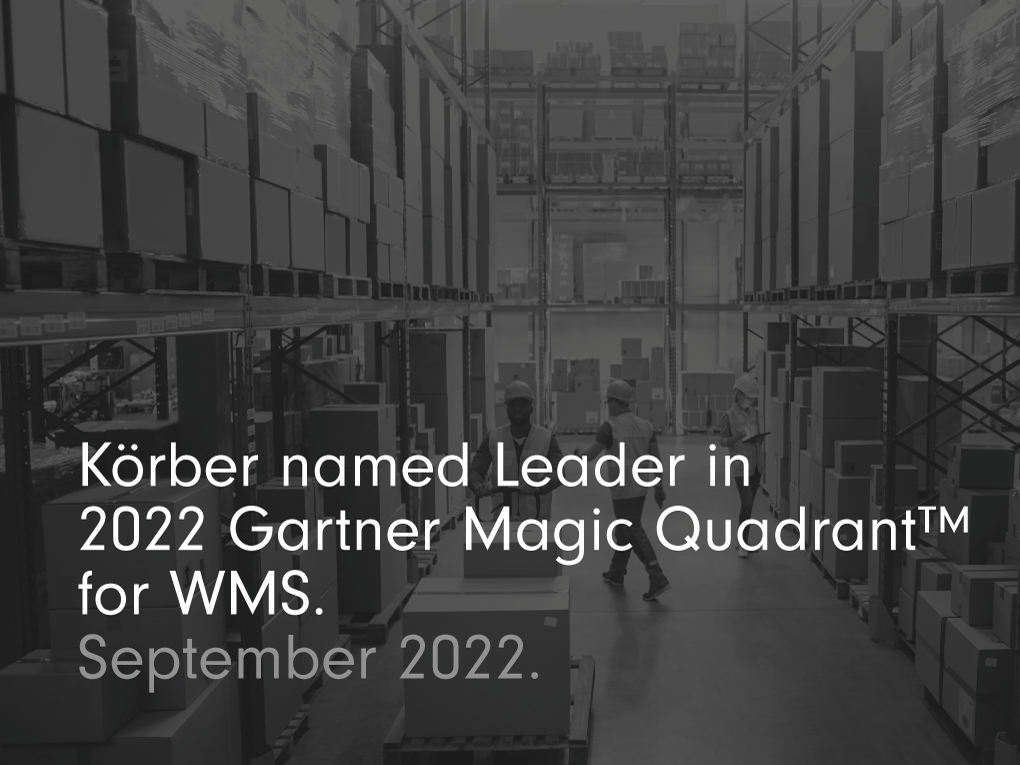 In June, Körber was named as a Leader in the 2022 Gartner Magic Quadrant for Warehouse Management Systems (WMS).
Leaders are those companies that sit in the upper right quadrant, demonstrating high levels for what Gartner terms "completeness of vision" and "ability to execute".
This is the fourth consecutive year that Körber has been named as a Leader in the WMS Magic Quadrant. This positioning reflects Körber's role as a trusted warehouse solution for distribution businesses.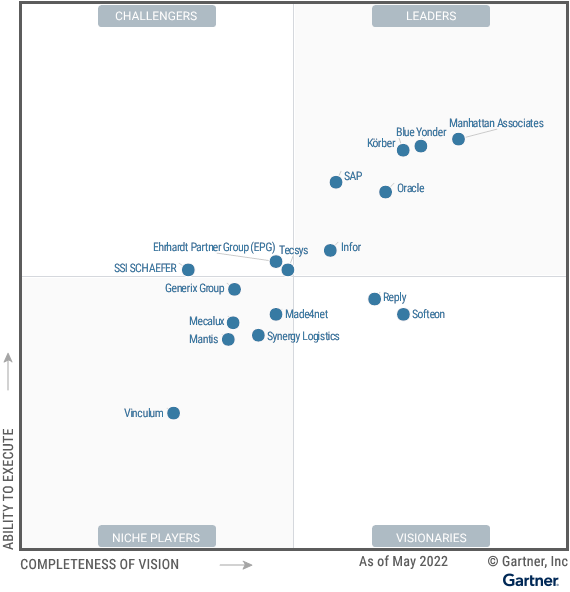 Balloon Managing Director, Craig Powell, said, "Kӧrber's K.Motion WMS software is truly best in class. Time and again we've deployed it to help our clients as it enhances their supply chain processes and helps build efficient operations."
K.Motion WMS is a single, flexible and scalable warehouse management solution that optimises warehouse processes, boosts productivity and reduces costs. In this way, it shortens order fulfilment times and increases customer satisfaction.
One of the strengths mentioned by Gartner about the K.Motion WMS software is that customers note that making business logic changes does not make corresponding changes to the software's source code. Craig added, "This is a real benefit of the software as it allows us to make configuration changes and truly customise processes to fit our customers' unique needs."
Körber was first included as a Leader in Gartner's WMS Magic Quadrant in 2019, having been named as a Challenger prior to that.
Comparing the Magic Quadrant charts from last year and this, Korber's positioning has improved, showing an increase in completeness of vision.
It is encouraging to see this continual progress, especially since it mirrors one of Balloon's values. Craig explained, "We aim to help our customers by delivering continuous improvements like this – whether that's by improving their workflows or implementing new software. And because K.Motion WMS is flexible, scalable and customisable, it is a pivotal part of our suite of end-to-end supply chain software."