Pets Corner chooses Balloon to implement K.Motion WMS to manage its multi-channel warehousing
Pets Corner is an ethical pet care retailer. It sells specialist natural pet foods, accessories, and treatments for dogs, cats and other small animals, including reptiles, birds, fish and wildlife.
The company was established as a single pet shop in 1968 and has grown into a network of 150 UK-wide outlets, including standalone stores and concessions in garden centres.
Based in Crawley, West Sussex, Pets Corner is the second largest pet retailer in the UK and now runs a successful ecommerce website. It takes great pride in its ethical values, ensuring its foods are wholesome and natural, plus it uses solar powered renewable energy and contributes zero waste to landfill.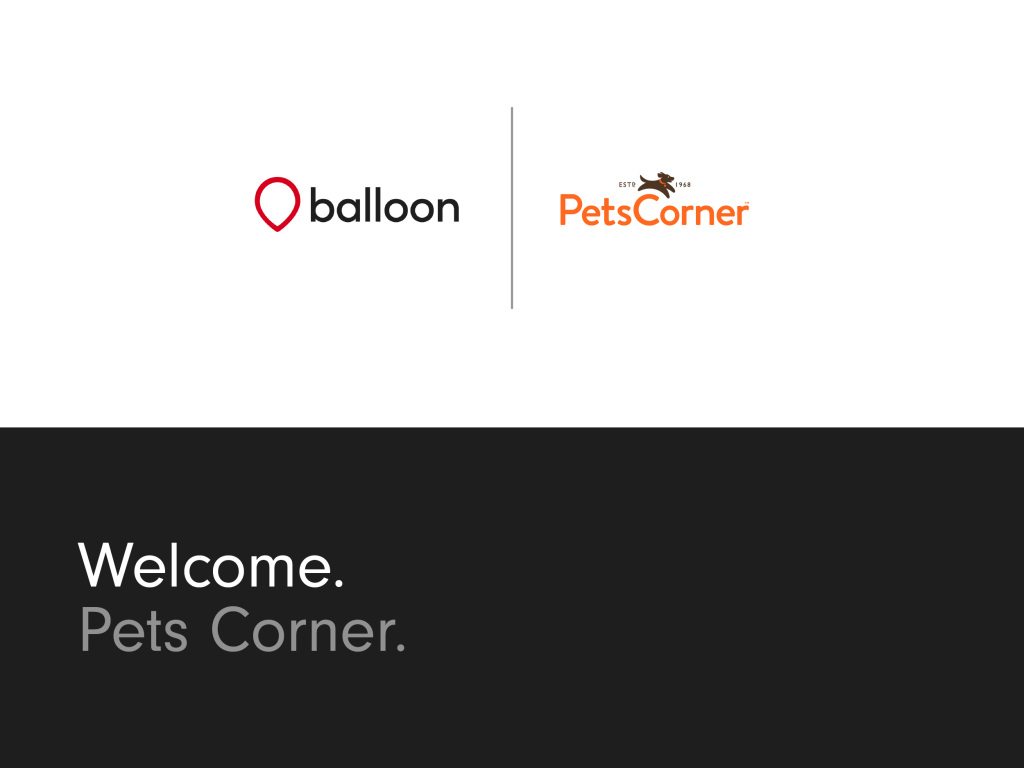 An effective WMS solution for retail and ecommerce.
The business is performing really well. Pets Corner has continued to grow, by expanding to new sites and it has innovated and diversified, offering new products and routes to market. With its strong focus on customer satisfaction, Pets Corner has bucked the current retail trends and has remained resilient through recessions.
Pets Corner had been trialing a new Warehouse Management System (WMS), but it wasn't working correctly. The company relocated its warehouse in 2020 and now owns its own distribution centres. This move was the driver in initiating the process to implement a new warehouse management system (WMS), one that would work properly and be able to manage the company's larger, more complex distribution requirements.
Although Pets Corner stores remained open during the COVID-19 pandemic, the accompanying lockdowns meant more people were buying pet supplies online. This has further accelerated the need for a system that will help the company facilitate next day delivery and also make the best use of its warehousing space. The distribution centres operate a multi-channel supply chain, stocking the retail stores and fulfilling customer orders.
Why K.Motion WMS from Balloon?
Pets Corner wanted a WMS that would deliver accuracy and efficiency. After researching the options and carefully reviewing twelve different systems, Pets Corner selected K.Motion WMS.
Balloon was chosen to implement the system due to its expertise with K.Motion WMS and its forward-looking approach, which prioritizes continuous improvement for its customers. Says Iain Dougal, Financial Director, "Balloon demonstrated how it will provide us with the ability to scale up, while continuing to protect the heartbeat of our operations."
During the assessment process, the Pets Corner Financial Director in charge of the project appreciated the guidance and experience of Balloon Managing Director Craig Powell. This gave the company confidence and an assurance about partnering with Balloon.
The company is also considering employing greater automation within its warehouse. It's here that Balloon's knowledge of implementing Locus Robotics solutions will benefit Pets Corner, helping it to achieve greater levels of productivity and to reduce warehouse costs.
If you would like to find out how K.Motion WMS and Locus Robotics can help your business to achieve more efficient distribution of your products, call us on 020 8819 9071 or get in touch for a quote. 
Why not stay updated on LinkedIn?