What is ERP and how does it work in the supply chain?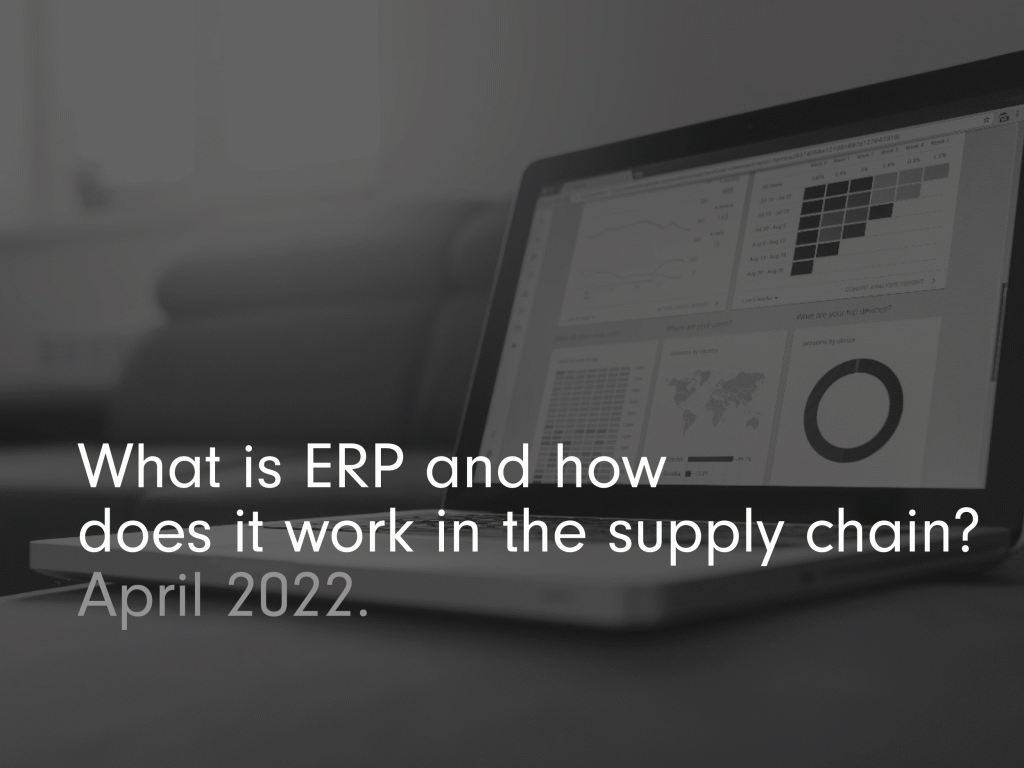 ERP, which stands for enterprise resource planning, is a type of software which businesses can use to monitor all of their day-to-day processes and performance from one place. This software allows companies to track and monitor data from all areas of the business from one central hub, giving a single source of truth for data. This allows for fast and efficient management of all departments.
An ERP system is key to effective business communications, particularly through the supply chain. But just how can ERP help your supply chain management, and how can you implement it into your business?
Here at Balloon One, we're here to answer any questions you may have about ERP and the supply chain, so you can get started on streamlining your business processes. We'll cover: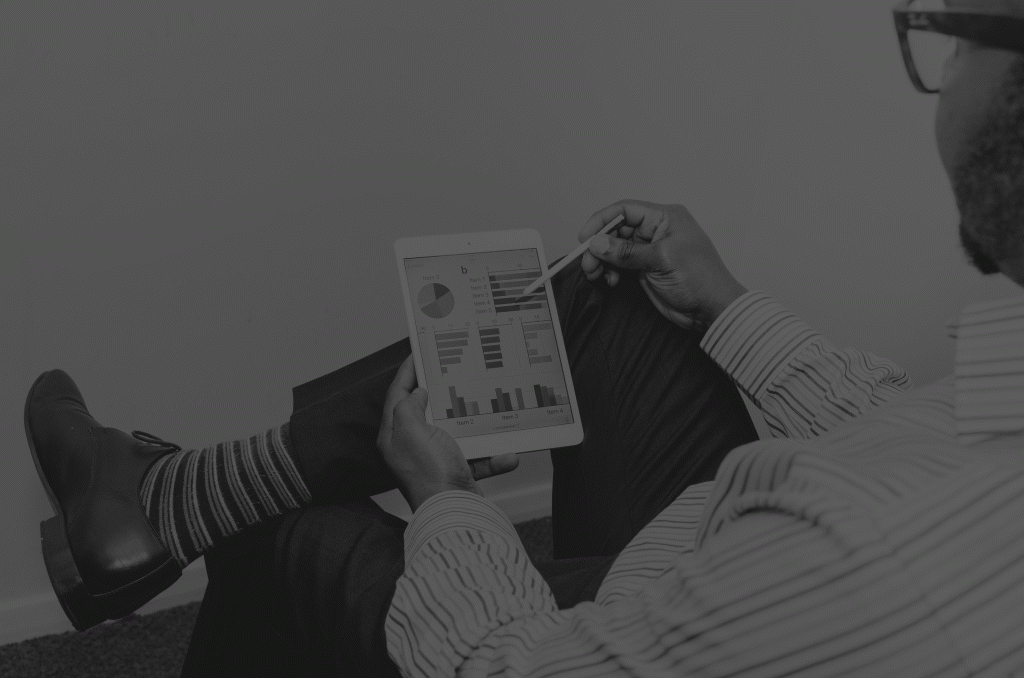 Traditionally, every department of a business would have its own separate system in which it records data and manages processes. However, keeping everything separate like this can make inter-departmental organisation tricky. ERP works by connecting these systems to one central database and management platform. As a result, you can monitor all departments, from purchasing and sales to finance and human resources, from one hub. Today's ERP systems also have:
Advanced reporting and business intelligence
Sales force and marketing automation
Customer relationship management
Ecommerce
Service and warranty management
The hub can either be a cloud-based system — which can be accessed via an app or web platform — or an on-premise solution hosted on a company's own servers.
Companies of all sizes and from every industry can implement and benefit from ERP systems. With proper ERP implementation, staff can be more efficient and business leaders can manage and run their companies for greater success.
The central hub also allows for fast and accurate data transfer from one department to another in real time, meaning there are no delays or miscommunication. With just one true source of information and no duplicates, everyone always has access to the most up-to-date and accurate data.
A total overview of every stage of the business also allows for faster decision-making, as you can clearly see what changes need to be made and how any changes will affect the business.
WMS vs ERP: What is the difference?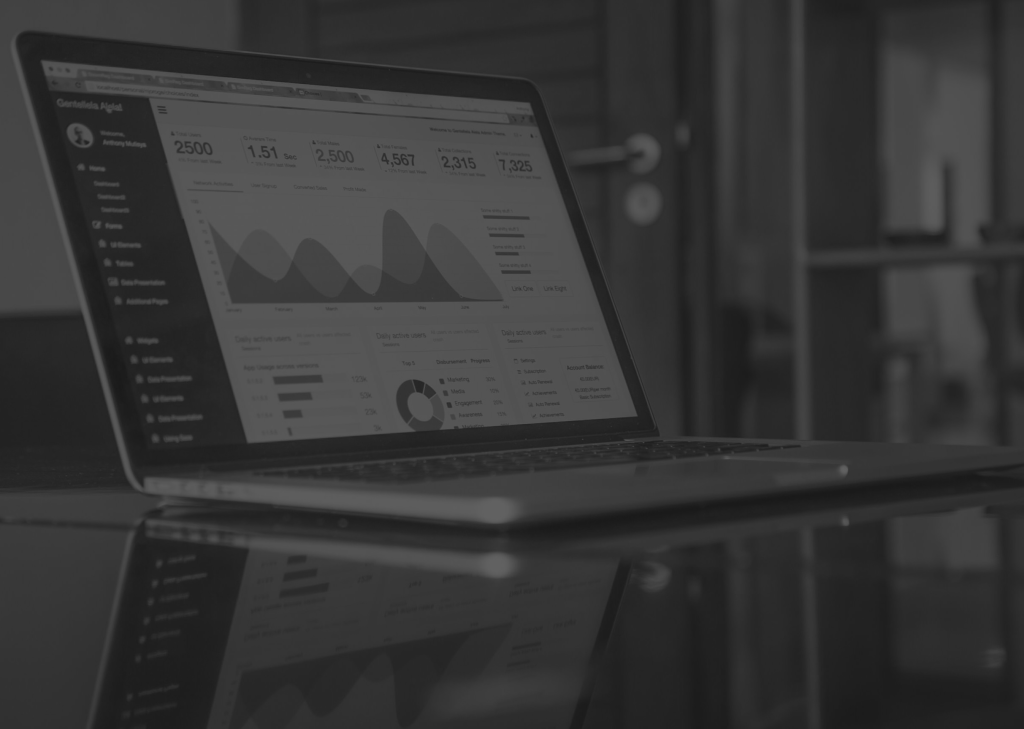 While warehouse management systems (WMS) and ERP are both organisational tools, there are a few differences between them and each has its own pros and cons. Where WMS can help you optimise all the processes within your warehouse, including inventory control and order fulfilment, it does not provide information on other areas of your business. On the other hand, ERP offers a full overview of your total business processes. Some ERP systems include some form of WMS functionality, but these are often less thorough.
The best system for you is the one that aligns with your business goals. ERP systems offer the ability to oversee every aspect of your company, which is great if you're looking for an all-in-one solution. However, ERP does not offer an in-depth look at your warehouse processes. If your warehouse is a particular focus for you, for example, if you're choosing to monitor your warehouse performance and KPIs, then WMS might be a more suitable solution.
If you're still undecided whether ERP or WMS is right for you, be sure to take a look at our blog post comparing the best-of-breed WMS with an ERP add-on.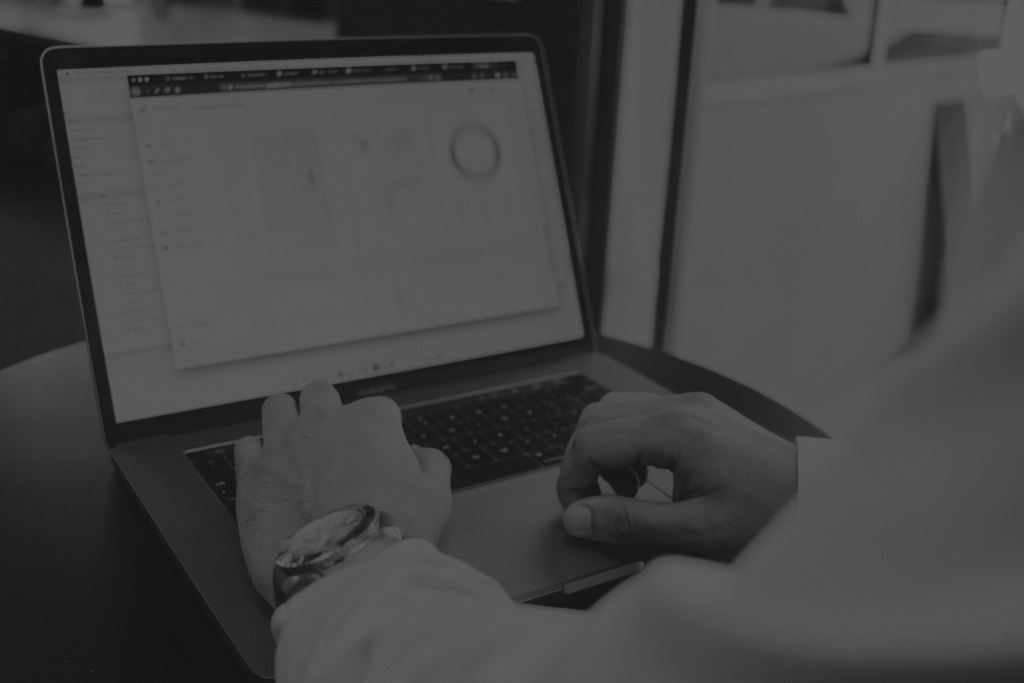 ERP systems have been around for decades, but they weren't always as fast and efficient as they are now. The software has changed over the years as the needs of companies evolved. Here, we take a brief look at the history of ERP so we can see where just how much they've helped companies grow.
As modern factory production increased and computing was born, there was a need to manage and balance production and customer demand. Subsequently, this brought about software known as Materials Requirements Planning (MRP). These early computing programmes helped plan manufacturing, purchasing, and delivery. As a result, companies could keep their stock levels low, which in turn reduced the amount of money tied up in inventory.
In 1972, the ERP company SAP was born in Germany. The company initials stood for "Systemanalyse und Programmentwicklung", or "Systems, Applications, & Products in Data Processing". It was founded to create business software that worked in real time. In an era of reel-to-reel tapes and punch cards, real-time working was something that hadn't been done before.
By 1975, MRP software was running in 700 companies. It was only affordable for the large manufacturers and ran on enormous mainframe computers that didn't even have the computing power of a present-day laptop.
Financial management software was being developed at this time too, albeit in isolation from other systems.
In the 1980s, MRP developed and grew in capabilities, later becoming what many termed MRP II, or Manufacturing Resource Planning. This added more manufacturing processes and greater capability, especially around capacity requirements.
It wasn't until the 1990s though that the acronym ERP – for Enterprise Resource Planning – was first used. Coined by the Gartner Group, it described software that extended MRP and MRP II to encompass other functionality to do with a company's 'back office'. This included elements such as engineering, finance and accounting, human resources, and project management.
By the mid-1990s, ERP software was available from suppliers such as SAP, Oracle, JD Edwards, and Baan, addressing the core functions of a company.
With the looming issue of the Y2K computer bug and the imminent introduction of the euro, companies in the 1990s scrambled to update their legacy systems. Many chose this time to update their systems entirely by adopting new ERP solutions.
Subsequently, in 1998, NetSuite was founded, with the aim of creating a system that worked across a company and which was delivered over the internet.
In 2000, the Gartner Group again had a hand in the history of ERP when it described ERP II. This, it said, was internet-enabled software that gave real-time access to the ERP solution. It also described software that went beyond a company, to provide management and functionality that helped a company to integrate with systems outside of the business. This involved the integration of supply chain management, customer relationship management (CRM), and business intelligence.
During the early 2000s, interaction via mobile devices evolved and more web-based functionality emerged. Furthermore, there was also much consolidation of suppliers. A number of mergers and acquisitions saw the industry transform and go into the 2010s to become dominated by a much smaller number of vendors, including Microsoft, Oracle, SAP, Infor, Sage, and NetSuite.
Today, ERP systems are even more advanced. They are often cloud-based, delivered via the software as a service (SaaS) model, and they have remote, web-based access via advanced apps that run on mobile devices. They are extremely flexible, and every vendor's software is different. But each application provides a company with a powerful, real-time tool that runs a single, shared database of information for the entire enterprise. Modern ERP solutions not only address manufacturing, supply chain, and financial and accounting capabilities, but they also encompass other areas, such as CRM.
How can ERP help in the supply chain?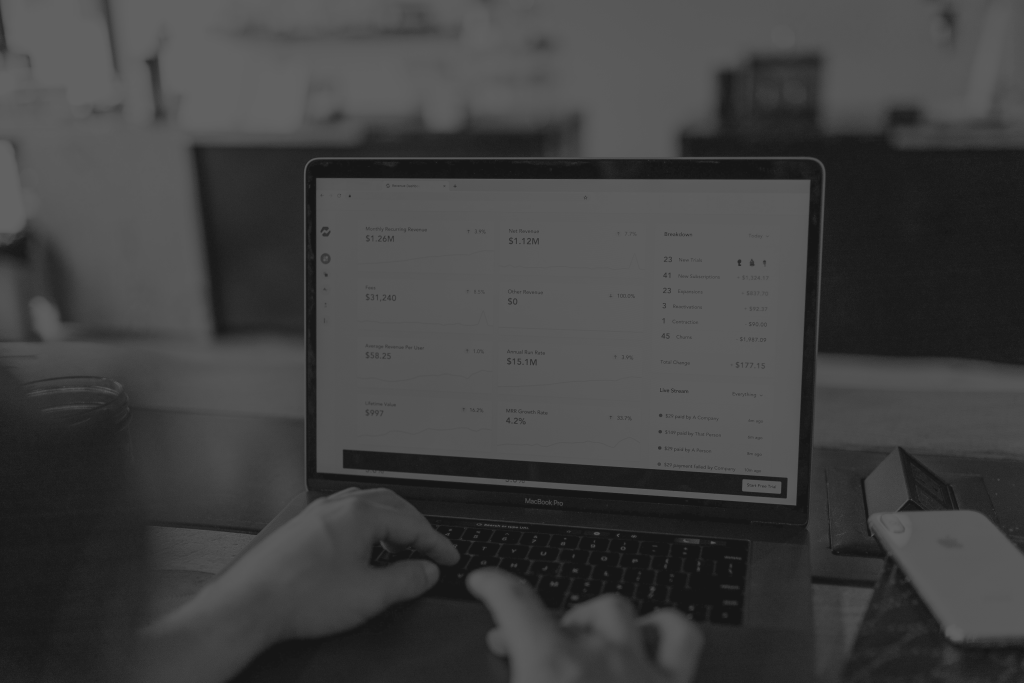 ERP systems can be incredibly beneficial for both small and large businesses, but the supply chain is where they can really make a difference. With so many departments to control, from purchasing to distribution, it can be tricky to keep an eye on everything that's going on. Plus, in the supply chain, time is of the essence. Everything needs to be as quick and efficient as possible to get the product delivered to the customer on time and in full. This is where ERP really comes into its own.
By implementing ERP software into your business, you can improve various aspects of your supply chain, all of which can increase efficiency and, as a result, your bottom line. Below are just some of the benefits of using ERP in the supply chain.
Improve communication and collaboration
Collaboration is essential for the success of any business. In the supply chain especially, there are a great number of departments that need to work seamlessly together for the whole process to run smoothly.
ERP can help with this by opening up barriers in terms of communication and data sharing. By having one central hub for information, everyone has access to the latest data in real-time. This then optimises workflow and reduces any downtime or errors that might occur when transferring information from one department to another.
For example, when an order is placed, warehouse management can see this information instantly, allowing them to prepare the product for shipment. If any urgent orders or orders with special requirements come in, pickers and warehouse management can be informed of this immediately via the ERP system. If you have handheld scanners in your warehouse, information can be sent directly to these too, meaning pickers can be kept up to date no matter where they are.
Cloud-based ERP systems also have the benefit of being accessible from anywhere, which is incredibly convenient if you're working from multiple locations. By using ERP, you can ensure that every aspect of your business is on the same page, whether it's across internal departments or global divisions.
Getting inventory levels right can be a balancing act. You want to make sure you've got enough stock to provide to your customers, but you don't want to have surplus stock that you can't sell. With ERP, you can effectively manage your stock levels and reorder items when inventory is low, so you're only ever ordering what you need, when you need it.
Your ERP system will also give you the ability to oversee inbound and outbound stock, locations and valuations, and help you to foresee demand changes. Using historical seasonal data along with up-to-the-minute information, you can better anticipate stock demand and adjust your inventory to suit, reducing the amount of money you have tied up in excess inventory.
Being able to track and manage your finances is vital for any business and in the supply chain, each department has its own associated costs. With ERP, you can control every aspect of your accounts, so you can keep track of your cash flow and even set budgets. Having such a clear view of your profits and transactions can allow for much more efficient planning, so you know where to alter your business model to maximise your bottom line.
Enhance reporting accuracy
Accurate reporting is the foundation of your business, but this can be tricky if everyone is documenting their own data separately using different procedures. For example, you may be using separate manufacturing and accounting software, as well as juggling multiple spreadsheets. ERP can help here by collating all these data sources into one, improving your reporting and planning accuracy.
With this software, every aspect of your business will be following one standard procedure, meaning it's much easier to consolidate and compare. You can gain an accurate insight into every department so you can easily see what's working and what isn't. Your dashboard can also help you monitor your KPIs and the progress of your business, so you can use that information to make more accurate decisions.
Manage customer relationships
Customer service can also benefit from ERP software. Many modern tools, including SAPB1, include built-in CRM functionality, meaning you can manage everything from customer acquisition and sales opportunities to customer retention and support, all from one system.
With bult-in electronic data interchange, your ERP will automatically generate purchasing documents such as invoices and shipment receipts, sending them straight to the customer without the need for you or your staff to prepare documents manually, reducing the chance of errors and delays.
Plus, as your productivity improves throughout the rest of the supply chain, you can deliver goods to customers more quickly, boosting customer satisfaction. Improved data tracking also means you can give customers reliable updates on their order.
Comply with industry regulations
Many ERP systems have a built-in compliance functionality which ensures that all your business processes adhere to industry regulations and best practices. For example, using ERP, you can ensure that your financial statements are in accordance with International Financial Reporting Standards.
ERP software is also fully secure. Having multiple databases storing sensitive information can leave you vulnerable to security breaches. Traditional spreadsheets are also much easier to share with minimal forms of security. Plus, if a breach does occur, it can be difficult to track down the root cause.
With ERP, you can store all sensitive data in one place. Using multiple levels of security, you can control who has access to what data, meaning you can assign or restrict roles across your team. This also helps you comply with GDPR, as you can restrict access to personal data.
It's important for any business to be flexible to keep up with the market, and the pandemic showed us just how vital it was for companies to be adaptable in order to be sustainable. No matter your industry, setbacks and challenges will occur, but with a more well-connected supply chain, greater visibility, and accurate reporting, you'll be well equipped to deal with whatever your business is faced with.
For example, during the COVID-19 pandemic, many companies found that their supply chain wasn't able to keep up with the online shopping boom. Those that were prepared and could respond quickly were able to grow their operations by anticipating customer demand and inventory changes, speeding up their picking and packing times, and optimising their delivery routes. With ERP, you can see a complete overview of your company, so you can respond to instances like these in a timely manner with minimal disruption.
How to implement ERP into your supply chain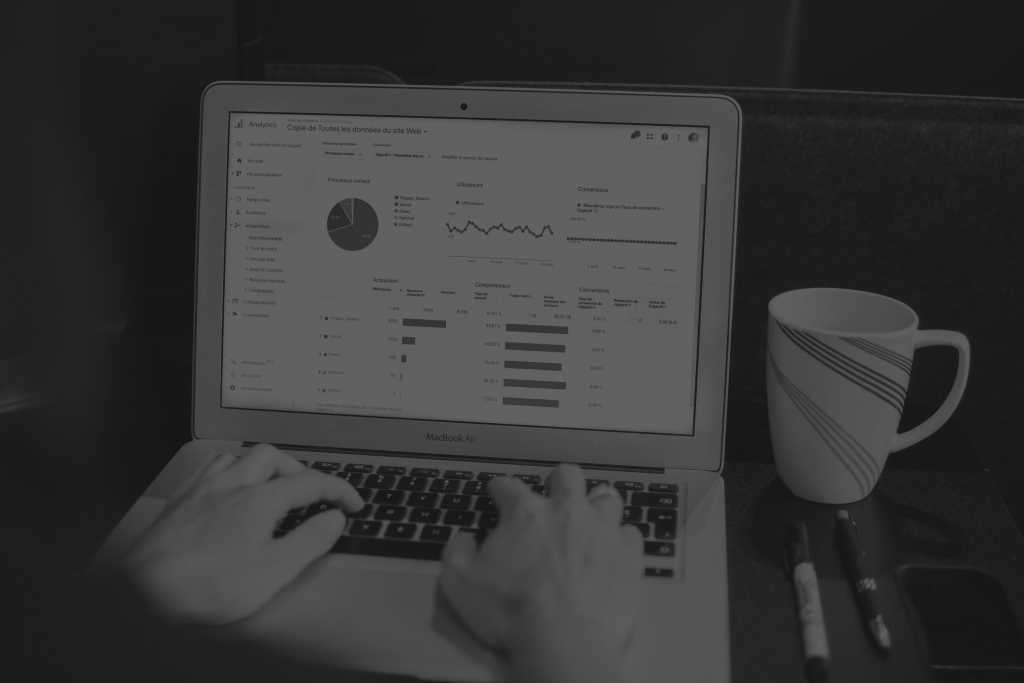 Researching, sourcing, and implementing new ERP software can be a daunting process. Maybe you're not sure if ERP is right for you, or maybe you're trying to work out which ERP software would be best. Here, we take you through the process, from making the decision to implementation, so you can get started on improving your business.
1. Deciding you need new ERP software
If it's come to the point where you are struggling with your existing business software, then it's time to upgrade. For many companies, this struggle becomes evident as the company grows. Existing systems cannot cope with the higher volume of orders or cannot take account of new offices or international locations and currencies.
Business intelligence is another area that can prompt a change. If you are no longer getting the data you need, it can have a knock-on effect on how well you are able to run your business.
Some organisations will start to realise that their business processes are becoming impeded by the restrictions of their software. It may feel like they are adapting their processes to fit the software, rather than using software that meets the needs of the business processes.
If this sounds like you, then the next stage is to think about how you can improve your systems.
Deciding what you want out of your ERP is perhaps the most important of all the stages when implementing new software. If you don't get the brief right, then you won't end up with the right package. So, it's crucial that you spend sufficient time on this part. You need to assess the current requirements of all functions of the business, and you should also anticipate future needs as best as possible.
Consider what kinds of features you'd like your ERP to have. Some questions to ask yourself and your team are:
Do you want new ERP software that sits in the cloud or which you install on your own premises? Our blog post on the differences between cloud and on-premise ERP can help you decide.
How many users will you have?
What would you like your ERP to control, and do you want any additional add-ons? An ERP will obviously run the financial aspects of your business, including accounting and invoicing, but do you need it to help run other aspects, such as CRM, stock control, warehouse management, manufacturing, eCommerce, or purchasing?
What productivity and workflow improvements do you want, and how you will ensure that staff can quickly get up to speed on the software? For example, what sort of training will your staff need, and can you facilitate this?
When it comes to reporting, what are your key financial metrics?
Do you have any compliance criteria you need to meet?
Once you have identified your business requirements and completed your needs analysis, you can then move on to finding the suppliers that can help deliver your brief.
3. Choosing the right ERP software for you
There are hundreds of software suppliers in the UK, but only one that is right for you. So, how are you going to find that one supplier? The steps below should outline the best process for identifying the perfect ERP supplier, but you may also want to take a look at our ultimate guide to choosing an ERP system for even more detailed advice.
1.      Find initial suppliers
Firstly, you need to identify the companies that provide the kinds of ERP software you need. A simple internet search will turn up the results you're looking for, though this will likely give you a very long list. So, to narrow the field a bit more, you might want to only include those that are in your region, or those that cater to companies of your size.
You'll definitely want to pinpoint suppliers that have worked with companies like yours, whether that's in the same sort of broad area as you — such as manufacturing, ecommerce, warehousing and distribution, retail, etc. — or even in the specific industry you operate in. This will ensure that you're choosing a company that is familiar with your processes. For example, if you're in the food and drinks industry, does the company know about catch weights and the importance of batch traceability?
Going even further, any good supplier will sign a non-disclosure agreement, so it doesn't hurt to consider a software supplier that has worked with your competitors. They may well have learned lessons that you can benefit from.
2.      Shortlist a few companies
You probably want to shortlist no more than three suppliers. So, narrow your list down further by considering whether they have references and case studies, what sort of after-sales support is available, and what SLAs they offer.
3.      Meet them in person
The next part of the selection process will typically mean an initial meeting, where you can find out more about one another and you can brief them on your requirements. You'll also want a thorough demonstration of the software and to meet the people that will run and implement your project.
4.      Make your decision
Finally, it's time to make your choice. There are lots of factors to consider, but ultimately, you will want someone who is professional and takes the time to understand your business and how it operates. The right supplier should be able to help you design the perfect ERP software for your needs, so a good understanding of your company is vital. To help you narrow down your decision to one supplier, take a look at our key questions to ask an ERP provider, which will help you work out if they're the right fit for your business.
Of course, there are some things you can do from your side that will help ease the process too, such as ensuring you have the buy-in and engagement of the staff that will use the ERP software. It will require their time and energy to implement the project. Staff can also be worried that increased automation might mean job losses, so try to ensure clear, honest communication as this will mean better management of any changes. 
What is SAP Business One?
While many ERP solutions are designed for larger businesses, SAP Business One is an all-in-one ERP tool designed especially for small and medium enterprises. Available in both on-premises and cloud-based options, SAPB1 is an affordable way to manage every aspect of your business, from accounting and inventory to sales and CRM.
It's quick and easy to install with minimal disruption and can be completely tailored to your needs. So, if there is an aspect that you don't necessarily need, for example if you outsource a certain department such as HR or accounting, you can customise your ERP to suit. That means you'll only pay for what you'll use. And, as your business grows, your SAP Business One ERP can be scaled up with you. It can even be integrated into your existing warehousing software to increase its functionality.
Simply get in touch and book your free consultation today to learn more about how SAP Business One can benefit your company.
Every business can gain from implementing ERP software, and by employing it into your business, you can gain greater control over your whole supply chain. From managing stock levels to gaining up-to-date delivery information, you can streamline your whole process. In turn, you'll see a boost in customer satisfaction, productivity and efficiency, and profits.
If you'd like to learn more about ERPs and their role in the supply chain, be sure to take a look at our blog and knowledge hub. Here, you'll find even more expert guides on all of our productivity software, including enterprise resource planning, warehouse management systems, transport management systems, and automation. Browse the options and start optimising your business today.
Why not stay updated on LinkedIn?