Becoming a net zero carbon business by 2030.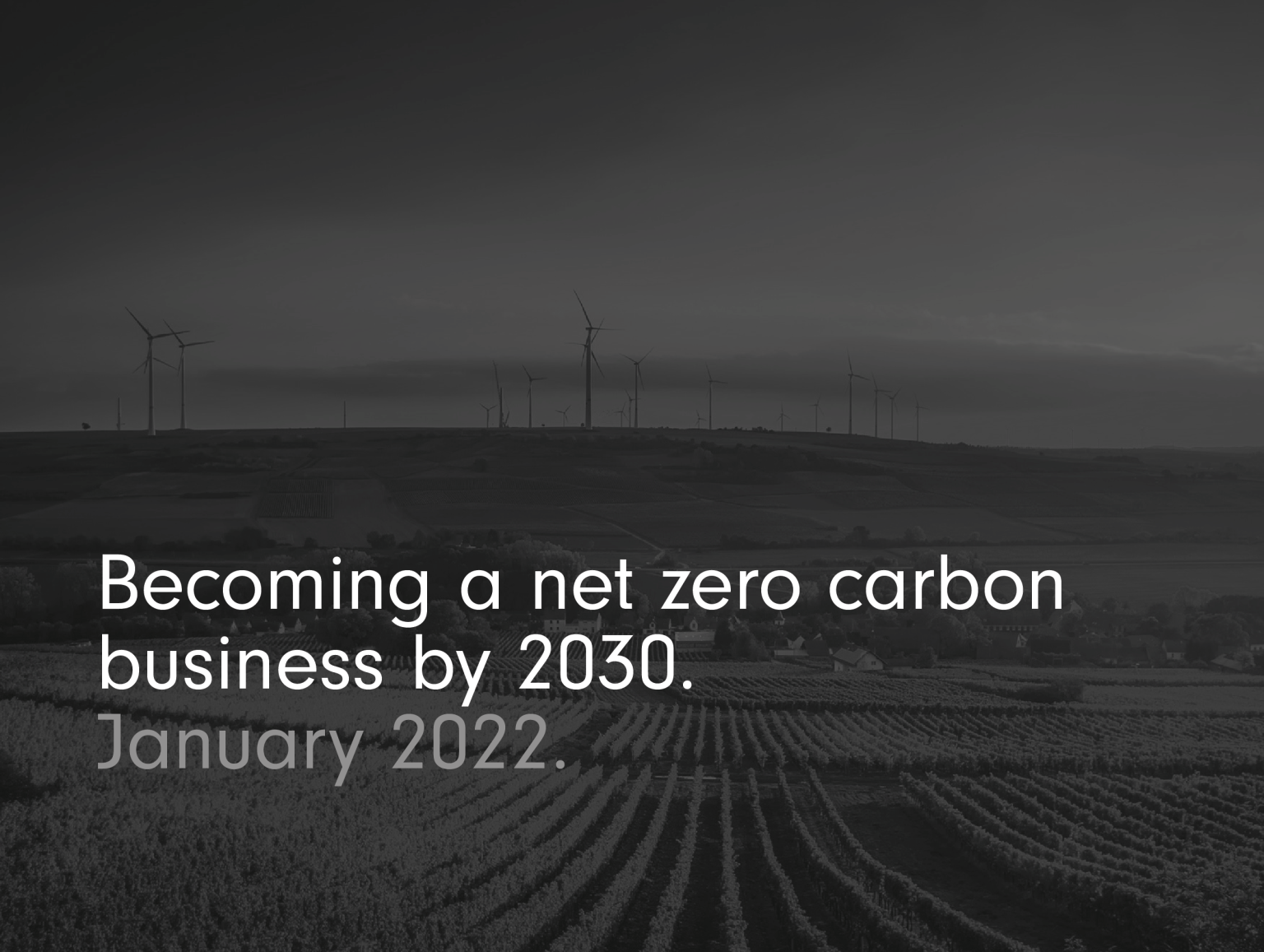 By signing up to The Climate Pledge last year, Balloon has committed to be a net zero carbon company by 2030. 
But we are now aiming to achieve net zero sooner than that. Here's an update on some of the initiatives that will reduce our carbon impact and offset the carbon emissions that we cannot eliminate.
Before deciding on any specific plans, the first step was to actually measure the company's carbon footprint.
Ondrej Pribyl, Technical Director and the Climate Pledge project sponsor explains, "We carefully calculated the carbon produced by our actions as a company for both 2019 and 2020. Obviously 2019 was a pre-COVID year and 2020 was a bit unusual as our staff travelled less. But we were able to work out a baseline that shows what our carbon impact is as a company."
Annual global warming emissions are typically measured in tonnes of CO2 equivalent – or tCO2e – and the average UK resident is responsible for about 6 tonnes of emissions. Says Ondrej, "From our baseline figures, we saw that in 2020 our whole group was the equivalent of 8 UK residents. Yet we employed 34 staff. We're emitting about 13 tonnes of CO2 per million pounds of turnover, which makes us a fairly low-carbon business."
As signatories to The Climate Pledge, Balloon has agreed to be carbon neutral by 2040. This date is already ten years sooner than the 2050 date set by the Paris Agreement.
"On checking our own impact," continues Ondrej, "We were pleased to discover that we could probably speed up our carbon offsetting and reach carbon neutrality well before 2040."
This helps with Balloon's aim to have a low environmental impact as soon as possible. Ondrej confirms, "We have investigated options that mean we can become carbon neutral by the end of this decade. By signing up for sufficient real carbon credits, we can achieve our aims a further ten years earlier than The Climate Pledge – by 2030."
Cutting our own carbon emissions.
Balloon is already a low carbon intensity business. We don't manufacture anything, nor are we involved in energy production, transportation or agriculture.
In the UK, we work from a leased building, so there are constraints on what we can do. The landlord does have an environmental agenda, though, and we ensure that lights and heating are switched off overnight.
The data centres that host some of our infrastructure already run on renewable electricity already, so that aspect of our work doesn't contribute much in the way of emissions.
There is one area where Balloon can make a difference. But there is a limit to what can be done. Explains Ondrej, "We are planning to grow quite significantly as a group of companies, so we have had to project for increases in our emissions. Many of these we can't eliminate. For example, we can't just stop travelling to client sites."
But there are improvements that can be made on the travel front, including by limiting air travel as much as possible.
Because of the need to travel to often fairly remote industrial estates, public transport isn't always an option. So, Balloon is researching another option: buying an electric pool car.
"We can't stop going on-site altogether. We try to do a lot remotely, but our consultants often need to see something in the customer's warehouse or the customer prefers to have a face-to-face meeting. Electric vehicles are less carbon intensive than traditional cars and this is looking like a practical solution to reducing some of the residual emissions that come from our travel," says Ondrej.
Planting trees for carbon offsetting.
Because of the imperative for a certain amount of travel, Balloon is left with some residual carbon emissions. This irreducible carbon footprint can be offset though.
Ondrej clarifies, "Having reduced our impact as much as possible, our main focus now is on offsetting the relatively small level of emissions from our activities such as travel to customer sites."
To do this, Ondrej looked for a partner offering credible offsets that could make a difference locally. He says, "We wanted to invest in something in the UK. While you can buy into an overseas scheme very cheaply, we preferred somewhere that we could easily visit and which simultaneously would have a positive effect for the environment in the UK."
Balloon chose to work with Highland Carbon to find an appropriate carbon offsetting project. Ondrej confirms, "We have bought into a scheme to plant and rebuild native woodlands in two locations – one in Scotland and another in Northumberland." The trees are being planted now and many will be productive within Balloon's 2030 target timeframe.
In order to plant large numbers of trees as quickly as possible, the process is largely mechanised. But to help, and to experience the project first-hand, a team of six Balloon employees recently spent the day at the Northumberland site. They manually planted around 300 trees and had the opportunity to personally make a difference on behalf of the business.
Some may question the effort and expense that goes into corporate environmental schemes like this. But Ondrej counters these assertions. "Yes, this comes at a cost for the company. But Craig and I believe that it's worth it. We don't want to have a huge negative environmental impact as a company, so this is a value-based judgement. In the same way that we aspire to be a good employer, we believe in this and it is important to us," he says.
Ondrej concludes, "While we didn't begin these environmental initiatives as some sort of awful polluter with a huge carbon intensity, we're pleased to have started on a firm path to carbon neutrality. By investing in verifiable local carbon reduction schemes, we can proudly affirm that we will be a net zero operation by 2030."
Why not stay updated on LinkedIn?