Balloon One will be exhibiting at IntraLogistex later this month. The logistics and supply chain solutions exhibition takes place on Tuesday 27th and Wednesday 28th February 2018 in the Ricoh Arena, Coventry.
More than a hundred exhibitors will be attending IntraLogistex, demonstrating a wide variety of technology and equipment covering warehouse automation, materials handling, picking, storage, packing, infrastructure – and of course IT and software.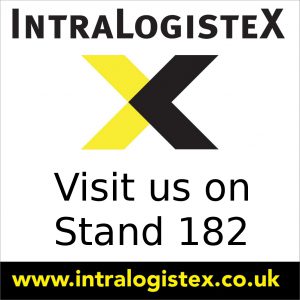 We will be co-exhibiting with HighJump, showcasing the HighJump warehouse solutions portfolio, and in particular its integration with ERP system SAP Business One. The combination of HighJump with SAP Business One provides a single, scalable solution for any wholesale or distribution business focused on growth. By utilising both solutions, companies are able to tap into the leading on-premise ERP system whilst taking advantage of advanced, best-of-breed WMS functionality. Balloon One has delivered more than 50 SAP Business One and HighJump integrated projects in the UK alone.
In addition to our ERP and WMS supply chain software solutions, we will be demonstrating our carrier management and integration solutions and our Springboard Delivery routing, tracking and proof of delivery application. Balloon One will be on stand number 182.
Besides the exhibition, there are more than 20 seminar sessions running, which offer practical insight into a number of technological innovations.
The event is open from 9.30 am on both days, and until 4.00 pm on day one and 3.30 pm on day two. The address is: Ericsson Exhibition Hall, Ricoh Arena, Phoenix Way, Foleshill, Coventry, CV6 6GE
Tickets for IntraLogistex are free – you simply need to register in advance. We hope to see you there.