We're running some SAP Business One courses in our West London offices to accredit our new employees. We're also offering a few spaces outside of the company for customers that want to become accredited.
We have just trained a group of employees and customers on the SAP TB1000 course. The SAP accreditation training is all about logistics and enables delegates to explain the concepts and methods of SAP Business One, perform certain steps in the software's core logistics processes, map customer logistics and set up master data for the standard business processes in logistics.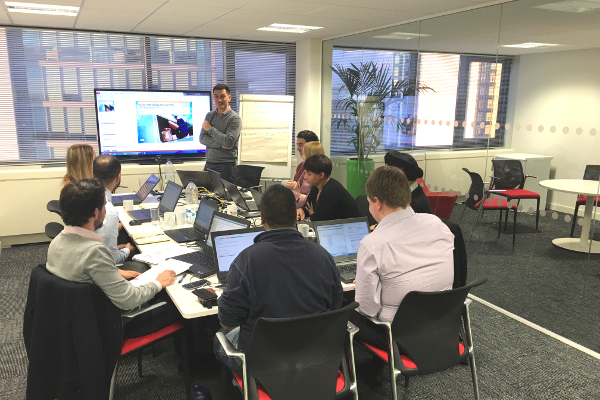 Our next course will be SAP TB2000, about implementation and support. It will allow our staff and customer delegates to follow a structured implementation methodology, interpret a requirement and map to a standard SAP Business One configuration, perform core system data migration, initialisation, and configuration, use customisation tools and follow the support and services processes provided by SAP.
At Balloon One, we are always keen to invest in training our staff. We provide each of them with an individual training plan and will assist them in achieving relevant new qualifications. Not only does it better enable them to do their jobs, it instils a greater sense of commitment and loyalty and brings better job satisfaction. We obviously want our employees to do their jobs well, but we also want them to enjoy their roles too.
Please contact us if you have any SAP Business One training or accreditation needs. We are planning to run more TB1000 and TB1200 courses, subject to requirements. You can call us on 020 8819 9071 or contact us using the website form.