Researching, sourcing and implementing new ERP software can be a daunting process. Here we guide you through the four stages of the process.
1.      Deciding you need new ERP software
If it's come to the point where you are struggling with your existing business software, then it's time to upgrade.
For many companies, this struggle becomes evident as the company grows. Existing systems cannot cope with the higher volume of orders, or cannot take account of new offices or international locations and currencies.
Business intelligence is another area that can prompt a change. If you are no longer getting the data you need, it can have a knock-on effect on how you well you are able to run your business.
Other organisations will start to realise that their business processes are becoming impeded by the restrictions of their software; they are adapting their processes to fit the software, rather than using software that meets the needs of the business processes.
The next stage is to think about how you can improve your systems.
2.      Preparing a brief
This is perhaps the most important of all the stages when implementing new ERP software. If you don't get the brief right, then you won't end up with the right software.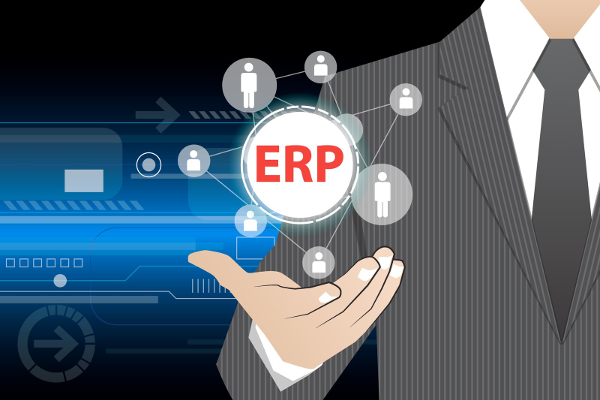 So it's crucial that you spend sufficient time on this part. You need to assess the current needs of all functions of the business. And you should also anticipate future needs as best as possible.
You need to think about what kind of software you need. Do you want new ERP software that sits in the cloud, or which you install on your own premises? How many users will you have? An ERP will obviously run the financial aspects of your business, including accounting and invoicing. But do you need it to help run other aspects, such as CRM (customer relationship management), stock control, warehouse management, manufacturing, ecommerce or purchasing?
What productivity and workflow improvements do you want?
How will you ensure that staff can quickly get up to speed on the software; what sort of training will they need?
Reporting is another vital area to consider. Which are your key financial metrics? Do you have any compliance criteria you need to meet?
Once you have identified your business requirements and completed your needs analysis, you can then move on to finding the suppliers that can help deliver on your brief.
3.      Finding the right ERP software supplier
There are hundreds of software suppliers in the UK, but only one that is right for you. How are you going to find that one supplier?
Firstly, you need to identify the companies that provide the kinds of ERP software you are looking for. A simple internet search will turn up the results you're looking for.
This will likely result in a very long list though. So to narrow the field a bit more, you might want to only include those that are in your region, or those that are of a certain size.
You'll definitely want to pinpoint suppliers that have helped companies like yours. Whether in the same sort of broad area as you – such as manufacturing, ecommerce, warehousing and distribution, retail, etc. Or even in the specific industry you operate in. Going even further, any good supplier will sign a non-disclosure agreement, so it doesn't hurt to consider a software supplier that has worked with your competitors. They may well have learned lessons that you can benefit from.
You probably want to shorten your list to no more than three suppliers. So shorten your list further by considering whether they have references and case studies, what sort of after-sales support is available, are what SLAs they offer.
The next part of the selection process will typically mean an initial meeting, where you can find out more about one another and you can brief them on your requirements.
You'll also want a thorough demonstration of the software and to meet the people that will run and implement your project.
Finally, it's time to make your choice. There are lots of factors to consider, but ultimately, you will want someone that is professional and takes the time to understand your business and how it operates.
4.      Implementing the new ERP software
The final stage is implementation. If you've chosen a great supplier, then the implementation of your new ERP software will be fully managed by them and will run smoothly, with little or no impact on your business.
Of course, there are some things you can do from your side that will help ease the process too.
Ensure you have the buy-in and engagement of the staff that will use the ERP software. It will require their time and energy to implement the project. Staff can also be worried that increased automation might mean job losses, so try to ensure clear, honest communications as this will mean better management of any changes.
If you would like some guidance on choosing or implementing new ERP software, please call us on 020 8819 9071 or contact us using the website form.
---
Image purchased from canstockphoto.com