SAP Business One and NetSuite were recently voted the top two ERP systems for small- and mid-sized businesses in the UK, but how do you decide which one is best for your business?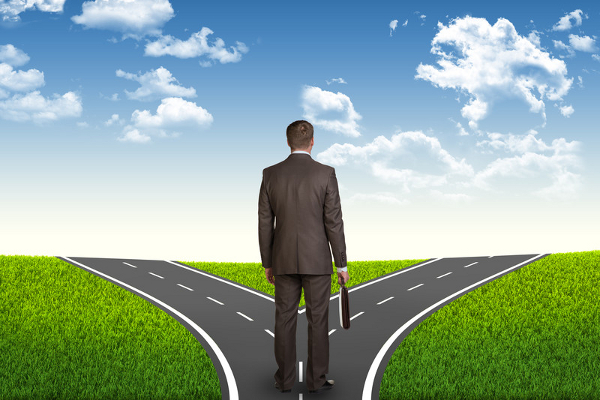 Both products have similar histories, with development starting in the mid to late 1990s and a customer base in the tens of thousands. So how do they compare?
Balloon One is a partner and reseller of both software products. Using our experience, we have developed a short guide to the key differences between the two products. There are a fair few points of difference when comparing the two systems, so we've split our appraisal into two blog posts. Be sure to come back next week for part two.
Ease of Use and the User Experience
While this is clearly a subjective measure, the feedback we have from customers is that – out of the box – SAP Business One can appear more intuitive, and has screens with less detail than NetSuite.
Consistency plays a big part in usability and SAP Business One delivers consistent look and feel and behaviour across all its modules.
However, NetSuite offers greater flexibility for the end user to tailor their experience and although this requires time and effort, the end result can mean much more relevant information is delivered to the user's desktop.
A Platform for International Business
The key strength of both products is the ability to support business in an international context. Both applications are multi-currency and multi-lingual, but more importantly, they both support the local legislative needs of all the major countries around the world.
For multi-company businesses the two products have a different approach.  SAP Business One treats each legal entity as a separate database with an inter-company module to enable data and transactions to flow between the databases.
NetSuite, on the other hand, holds all legal entities in a single database and has the subsidiary as a flag against each transaction in the system.  NetSuite offers consolidation and drill down from the parent entity to the subsidiary detail throughout the period.
There are pros and cons to both approaches. NetSuite provides consolidated reporting out of the box, while SAP Business One provides a more secure and isolated setup for each legal entity.
Web and Mobile Access
This is a very important attribute for an ERP system in today's global and mobile economy. Businesses need to consider how customers, employees and suppliers can access the system when they are not in the office.
Designed as a cloud solution from day one, NetSuite really offers unlimited possibilities for remote connection.  All that is needed is a web browser, username and password. Employee, customer and supplier portals are simply restricted views of the same application, with eCommerce providing a storefront view of the data for consumers.
SAP Business One currently relies on partners to deliver the web experience. However, its Fiori mobile development platform is opening the door to many exciting new remote access experiences and a full web client is expected at the end of this year.
Both products offer a mobile app on the Android and iOS platforms. The NetSuite app for Android offers some offline capabilities for time and expense recording.
Workflow Management and Customisation
For basic workflow and approvals, SAP Business One really stands out. The setup is straightforward and has been designed for an end user to configure. The alerts system is also very intuitive.
For more complex workflow, both systems provide a flowchart interface to their respective development environment, enabling advanced users to quickly build detailed process flows.
Both applications enable users to add custom or user-defined fields and tables and to build custom logic related to both custom elements and standard fields and records. All of these customisations are transported automatically through an upgrade.
That concludes the first part of our review of the two ERP solutions. Next week, we'll look at reporting, cost of ownership, technical integration and industry focus, all very important considerations when choosing an ERP system.
If you'd like to find out more, please get in touch today. You can call us on 020 8819 9071 or contact us today.
---
Image purchased from canstockphoto.com
Download the full report here
As Balloon One is the only UK partner of both these leading systems, we are able to offer unbiased advice on which solution is best for your specific business needs. Download the comprehensive 'SAP Business One vs NetSuite' comparison to explore the capabilities of both ERP systems.