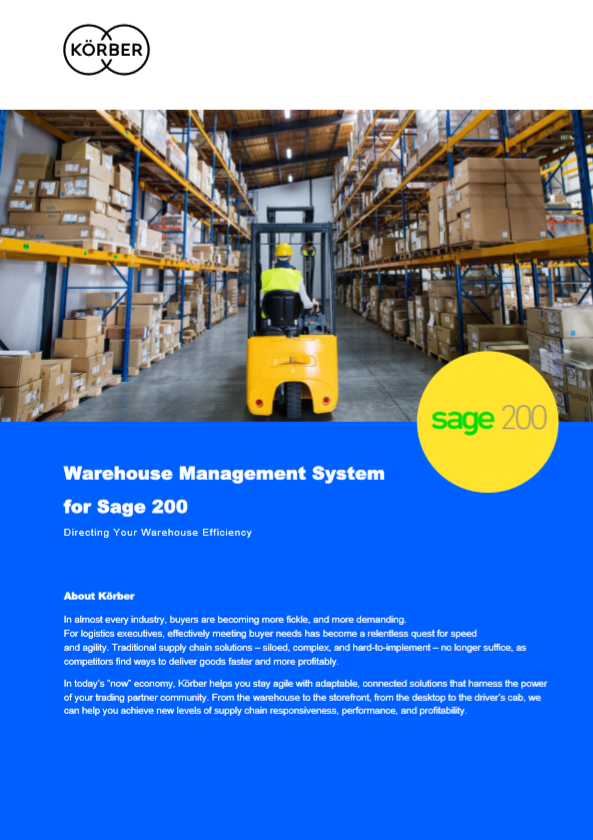 Warehouse Management System (WMS) for Sage 200.
Download the whitepaper on the market leading WMS for Sage 200.
Designed for the Sage 200 user, K.Motion Warehouse Management System (WMS) couples the powerful financial management functionality of your ERP with an out-of-box warehousing solution for real-time inventory visibility and increased efficiency, accuracy and throughput. Download this brochure now to learn about advanced WMS software for streamlining your operations and overcoming challenges within the warehouse.
Benefits/features include: Dedicated team for managing the seamless integration to Sage 200, reducing implementation time to value Highly configurable solution suite with best in class total cost ownership developed to amplify the power of your ERP Integrated supply chain intelligence, shipping, and EDI/ASN compliance.