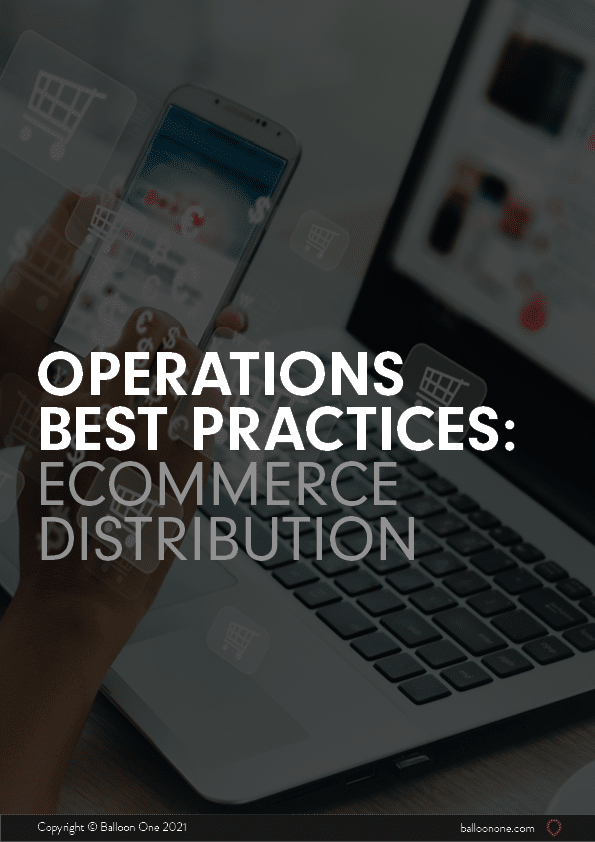 Operations best practices: ecommerce distribution.
This Whitepaper covers the many operational aspects of ecommerce distribution and offers advice on best practices that will help you towards greater business success. In particular, the focus is on the warehouse processes that can be automated, streamlined and improved through the use of technology.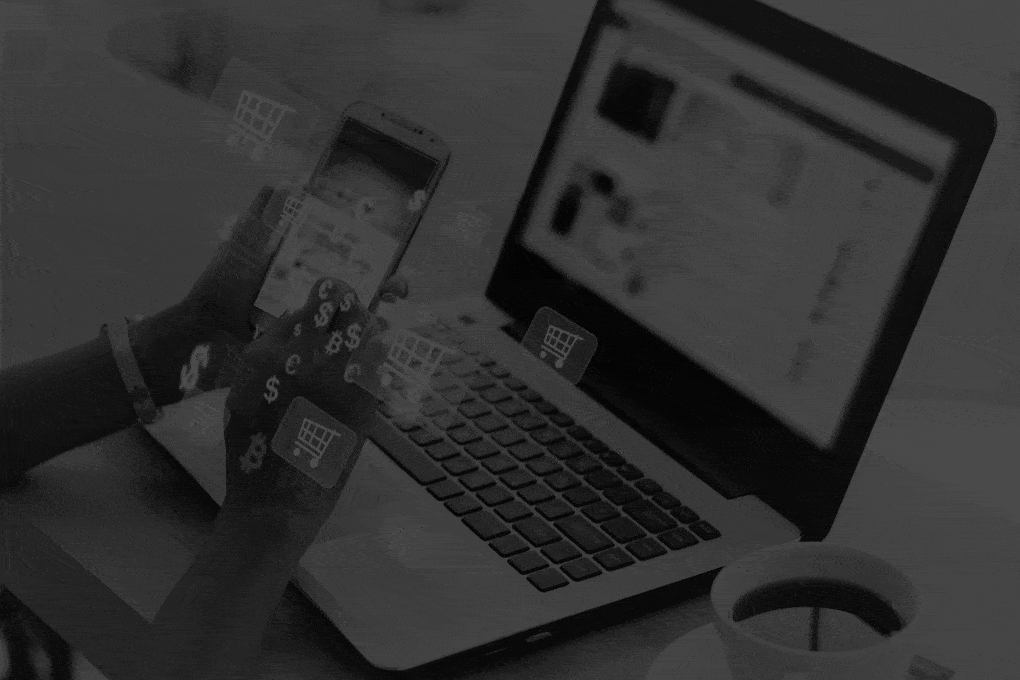 Since its initial mass uptake in the mid-1990s, ecommerce has grown steadily and was then boosted massively by pandemic lockdowns that skyrocketed online shopping to its current high levels.
While ecommerce providers may appear to be best placed to capture their respective markets and dominate their industries, the reality is that they face fierce competition and constantly evolving customer expectations, which requires them to adapt and improve in order to stay ahead.
The challenges and limitations they face can prevent them from fully realising their goals. Customer expectations are high. They want more choice, free and ever faster delivery, plus an easy and inexpensive way to return unwanted goods.
If ecommerce providers fail, they face customer criticism in the form of poor reviews and ratings, causing reputational damage and impacting their future sales. Any issue can cause this – goods being out of stock, high delivery charges, delivery delays, poor packaging, damage in transit, mis-delivered packages and complex returns processes.
Ecommerce providers also face unique distribution challenges in that they handle high volumes of smaller orders. This high-cost method of distribution squeezes profit margins, forcing ecommerce distributors to seek ever more innovative ways of reducing costs without raising prices.
As if the recovery from the global pandemic was not difficult enough, the general economic landscape is currently rather unfavourable. The Ukraine war, soaring inflation, surging energy prices and rising costs have all contributed to a cost-of-living crisis that is seeing consumers drastically cut their expenditure, causing an economic downturn.
To overcome these challenges, the ecommerce providers that succeed will be those that can consistently convert website visitors into customers and efficiently fulfil their orders with precision and speed. The Chartered Institute of Logistics & Transport UK rather neatly wraps up these objectives in its seven Rs: "getting the right product, in the right quantity, in the right condition, at the right place, at the right time, to the right customer, at the right price." Balancing all of these profitably is a tall order, though.
You may well have a fantastic marketing strategy that attracts customers, an amazing ecommerce website that guides them smoothly through the decision process, with search engine-optimised product descriptions, minimal cart abandonment and a smooth checkout.
And you may sell through the optimal channels for your products – whether that's just online B2C sales, or perhaps includes drop-shipping, direct-to-consumer (D2C), third-party marketplaces, B2B sales and omnichannel fulfilment.
But ecommerce success also requires that everything else falls into place in the background. The spotlight here falls on your warehousing and distribution operations, which is everything from receiving and storing the products to order fulfilment and shipping.
Achieving the seven Rs – and doing so in a way that ensures growing profitability – is of key concern. Employing best practices in ecommerce distribution is a guaranteed method to pave the way for success.
This paper covers the many operational aspects of ecommerce distribution and offers advice on best practices that will help you towards greater business success. In particular, the focus is on the warehouse processes that can be automated, streamlined and improved through the use of technology.
1. Stock planning and procurement.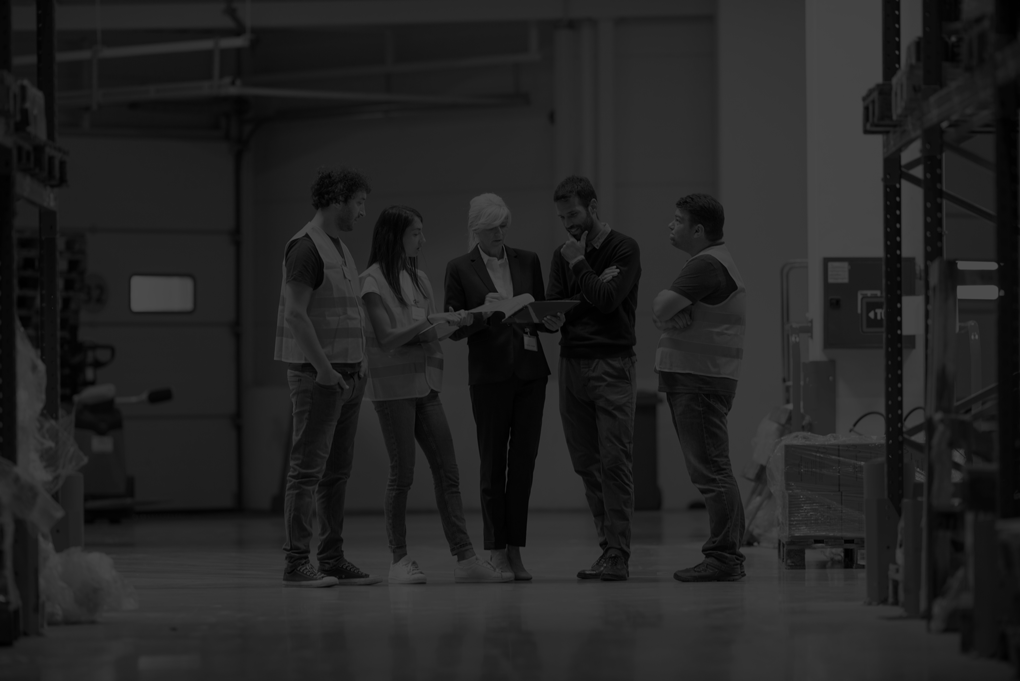 Ecommerce providers need to balance supply and demand so that the required amount of stock is always available. Running out of stock risks upsetting your customers or sees you lose out on sales. But with overstocking, you will have too much money unnecessarily tied up in stock.
Unexpected supply chain issues and economic instability can easily influence your ability to obtain stock. We've seen how factors such as the pandemic, the Ukraine war, rising inflation, high energy prices and the cost-of-living crisis have affected ecommerce suppliers.
To combat these issues requires robust stock planning. This involves accurately forecasting demand, purchasing the right quantities of goods to meet those demands and receiving them in good time. Ecommerce providers that can do this will always have the right quantities of each SKU readily available for sale and fulfilment.
With better insight, you can refine your stock management and procurement processes. This helps you more effectively handle and even prevent potential stock issues and ensures your business can adapt to supply chain disruptions.
Demand forecasting and planning.
Sales are rarely steady or predictable in ecommerce. Add in the effects of seasonality and the fickleness of consumers and the result is that online sales forecasting comes with significant challenges.
Demand forecasting allows you not only to plan for stock procurement, but also to better project your cash flow and plan for other operational aspects, like staffing levels and packaging requirements.
To get a clear picture of your requirements, you can run models based on your minimum and maximum order values for each product. If you have thousands of SKUs, then it's best to prioritise your best sellers and your seasonal products.
The functionality for demand forecasting and analysis can be found in many warehouse management systems (WMS), but more sophisticated inventory planning and optimisation solutions are also available.
These systems will analyse demand patterns and automatically evaluate the historical demand for individual SKUs. Using this data, the software can provide accurate stock requirement forecasts for many months or years ahead. It dynamically calculates stock requirements, incorporating supplier lead times, order frequency and seasonality. It also identifies excess and obsolete items and generates order recommendations
The results have been quantified too. Planning software provider Valogix asserts that its solution provides excellent outcomes for customers:
5-12% increase in sales

6-15% reduction in expedited shipping

40-85% reduction in planning time

15-30% reduced stockouts

20-40% reduction in stock holding
With improved item availability, there is a knock-on increase in customer satisfaction and an uplift in sales due to fewer out of stock situations. With reduced stockholding, costs and overheads are minimised and auto-replenishment brings time and cost-saving efficiencies too. All of this adds up to a positive impact on cash flow and a boost in competitive advantage. Sales increases and cost reductions mean that planning software can pay for itself within a year.
Getting ecommerce replenishment right ensures that products are consistently available to fulfil customer orders. Without proper replenishment processes, your warehouse will experience out of stock situations, which can mean delayed shipments and unhappy customers.
Your customers expect fast and reliable delivery when they order. They don't want to wait and will assume you always have stock of the products you sell. If you don't, they will likely go elsewhere – and may never return.
You can meet these customer demands by using advanced replenishment – also known as automatic replenishment – to ensure that your products are always available. With advanced replenishment,
when you are running low on stock your WMS notifies you and makes specific recommendations about quantities to be reordered. In this way, you ensure that products are always restocked before they run out.
And if you also carry bulk locations, the advanced replenishment functionality can provide detailed information on which pick-faces need replenishing and which bulk locations to replenish from.
Using accurate and adaptable forecasting algorithms, as well as predefined minimum and maximum stock levels and product velocity information, the number of days of stock in hand is calculated so that reorder points can be accurately determined.
As the process is automatic, you do not need to rely on manual stock checks to ensure you know which SKUs are running low.
In integrating a WMS with planning software and your enterprise resource planning (ERP) system, you can even automate the ordering process, eliminating any manual processes. The system automatically creates and sends purchase orders to your suppliers, ordering the right stock in the right quantities, incorporating sufficient delivery lead times.
Contingency planning and flexibility.
Sometimes, despite having the best forecasting and stock optimisation strategies, things can still go wrong. In these cases, a fallback is needed. Having contingency plans in place that you can quickly put in motion will help keep your ecommerce operations running smoothly.
Alternative plans can be vital when your usual supplier can't get stock to you in time. Whether the delay is down to manufacturing holdups, port closures, industrial action, a natural disaster, political instability, seasonality or just sudden increased demand, any interruption will impact your ability to sell your goods to customers. Being agile and flexible can help you cope.
Maintaining good communications with suppliers may help to ensure that both parties are aware of any potential issues and can work together to address them.
But developing relationships with alternative suppliers can help ensure you always have availability. Working with multiple suppliers of the same product reduces your risk of stockouts in case one supplier experiences any issues.
You may also plan to maintain safety stock levels, especially for your best-selling lines. Holding buffer stock like this covers unexpected supply chain disruptions and sudden increases in demand.
Exploring alternative shipping methods can be helpful too. If you receive goods from China by sea, for example, then delays can occur due to bad weather. You might plan contingency options to expedite shipping in the event of problems, such as paying extra for express shipping or air freight. Even though you may only occasionally require it, having the plans and relationships in place in advance can minimise the risk of disruptions when issues arise.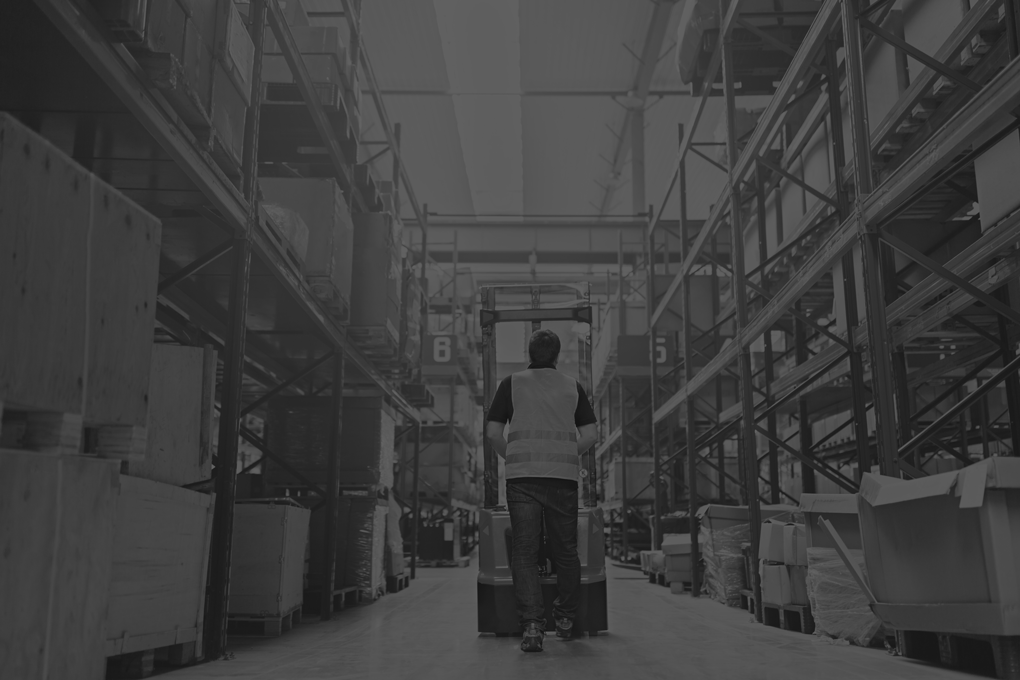 Ecommerce suppliers must ensure that they hold and manage stock effectively. Properly organising the layout of your warehouse helps to streamline operations and reduce the time and costs involved in order fulfilment. However, as your number of products and SKUs increases over time, the space requirements and complexity of organising your warehouse can quickly escalate. It's important therefore to optimise the use of your space and ensure the accessibility of stock.
How you optimise your warehouse layout may well be different from other ecommerce suppliers. In general, though, you want to organise it in a way that makes it easiest to pick, pack and ship your products. Positioning stock so it can be accessed quickly and reduces worker travel time ensures this and has a significant impact on the efficiency of your operations.
It is also essential that you maintain accurate stock levels at all times and track stock properly as it moves around the warehouse, so that products do not go missing and that the wrong items are not sent to customers.
Slotting is the process of organising products in the warehouse so that they are ideally placed. The approach to identifying optimal locations often follows the 80/20 rule. This rule suggests that 80% of your sales are generated by 20% of the SKUs. So, the recommended strategy here is to ensure that your top-performing SKUs are positioned in the most efficient locations for picking.
This might mean positioning your fast-moving products in the most accessible areas and also near to your packing area. Equally, your slow-moving products should be placed more out of the way. This speeds up picking, putaway and replenishment and streamlines your in-warehouse operations.
Another tactic is to group similar products in the same aisle or perhaps to co-locate items that are frequently bought together, such as having batteries close to toys or light bulbs next to lamps.
When it comes to slotting, many warehouse managers prioritise picking over other activities. But you need to balance picking and replenishment for optimum productivity and efficiency. A WMS can provide the modelling and analysis needed to optimise the storage of goods in your warehouse. It identifies the best placement for SKUs based on various criteria, such as velocity, zones, fit and bulk pick – or you can select your own slotting strategies.
Directed putaway is the process of directing your workers to use the most favourable positions for storing stock. This uses a predefined algorithm, based on slotting data or other criteria that you can pre-determine and helps ensure that products are stored in the most efficient locations for picking and packing. It also minimises the amount of dead space in the warehouse…
Download the full ebook: Warehouse Management System for the Pharmaceutical industry.