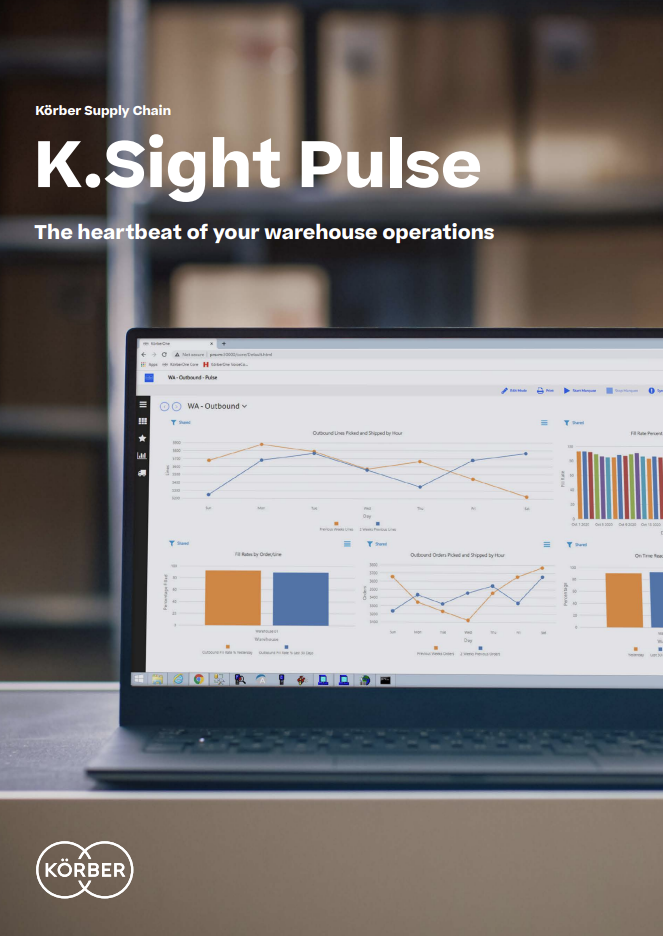 Download the whitepaper to discover how Pulse enables you to gain instant insights into your day-to-day performance. 
How can you determine whether or not you've succeeded if you're not measuring your results? K.Sight Pulse, found within Korber WMS, enables organizations to gain instant insights into their day-to-day performance from retail and e-commerce to distributors and manufacturers.
Pulse integrates across your supply chain technology platforms from ERP to TMS. With its open connectivity layer, Pulse can pull the key performance indicators from disparate components of your operation, from your warehouse management functions and parcel shipping operations to your EDI trading partner network and your ERP system.
Download the whitepaper to discover the benefits and features of Pulse in Korber WMS:
Measure operational performance and business success
Track more than 30 out-of-the-box best-practice metrics
Build and incorporate your company-specific metrics