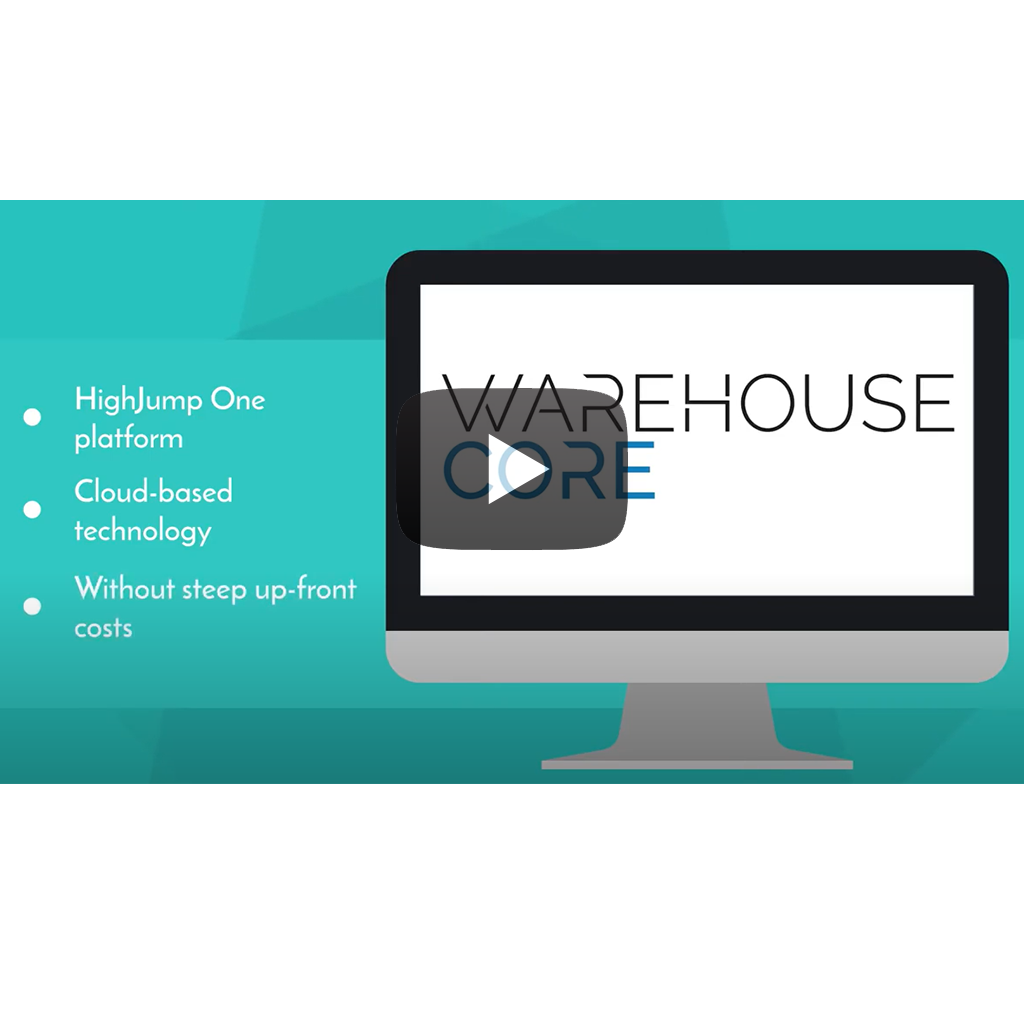 Watch the Warehouse Core Demonstration.
Watch the Cloud WMS Demo now to gain a further understanding of the entire receiving process for Warehouse Core.
The Cloud WMS Demo shows how Warehouse Core is a cloud warehouse management system in the HighJump platform. Core enables customers to drive rapid, out-of-box warehouse optimization and efficiency in just 30 days. Utilising cloud technology, Warehouse Core delivers out-the-box benefits of productivity, reduced costs, shortened order fulfilment times and increased customer satisfaction. By utilising a best-practice, out-the-box cloud implementation, your business can go-live with Warehouse Core in just 30 days from project kick-off. Watch the Cloud WMS Demo to see some of the benefits.
Benefits:
Multi-tenanted cloud solution
Subscription pricing
No server requirements
From project kick-off to go-live in 30 days
Best practice functionality 'out the box'
No un-expected setup costs
Integration to ERP and Carriers as standard
Real-time analytics and dashboards
Configurable rules and processes
Receiving Functionality:
Upon placing the purchase order within the ERP system, the warehouse has immediate visibility of the inbound order, including, line details, quantity, expected arrival and estimated labour requirement. Inbound orders can be received and handled in multiple ways, for example through purchase orders, advanced shipping notifications and container shipping. System driven quality control / quarantine procedures can be put in place for inbound stock, ensuring processes are followed. Properties such as size and weight can be captured on receipt through integrated measurement systems to enable cartonization and advanced shipping integration. Alternatively size and dimensions can be loaded from the ERP system or your own database.