When the replenishment workflow is triggered, Korber WMS pushes a message through to the user's scanner, directing them to the correct replenishment bin. After scanning the product and confirming the quantity, the individual item is scanned. The scanner then updates the WMS that the replenishment is complete and updates stock levels for the bins. The process is reiterated, if necessary until signalled by the user that it is complete.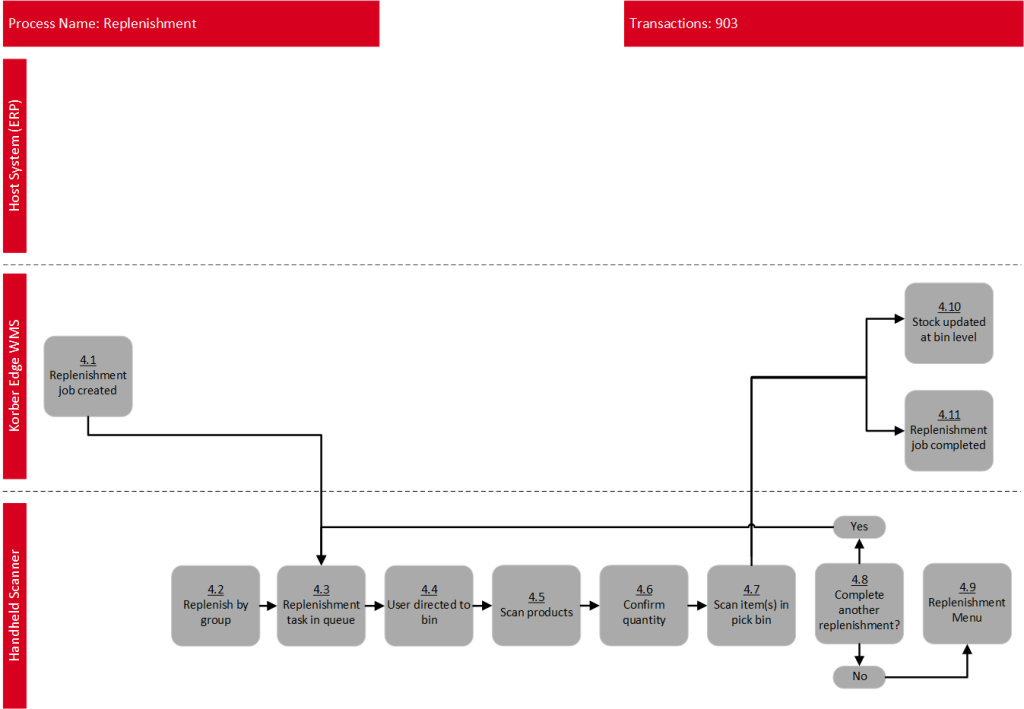 This process allows stock to be replenished from bulk bins to pick bins, which is of benefit in warehouses that do not keep all stock in pick bins. For example, a food business might keep pallets of trays of fresh produce in a bulk storage location, replenishing stock from there into pick bins so that items can be individually picked.
Replenishment tasks are automatically generated when stock levels reach zero or if there are more items to be picked than are available. For example, if you have five units in your pick bin and a customer orders four, then replenishment will not be triggered. However, if you wanted to pick six items, the replenishment request would then be made. The quantity that the bin is to be replenished with is not specified.
The required replenishments that have been tasked are viewable in the Replenishment Work Centre in Korber WMS.
Watch the demonstration video below to learn more about the replenishment functionality in Korber WMS :