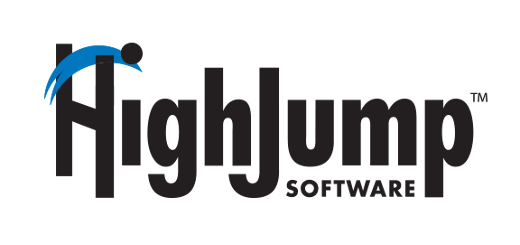 HighJump Warehouse Edge (previously Accellos One WMS) is a cutting edge warehouse management system designed to enable customers to drive rapid, out-of-box warehouse optimization and efficiency.
Combining radio frequency and barcode technology with a robust, three-tiered, internet-based architecture, HighJump Warehouse Edge delivers a powerful, scalable and flexible real-time warehouse management system that helps you boost productivity, reduce costs, shorten order fulfilment times and increase customer satisfaction.
By utilising barcoding and inventory control functionality, HighJump Warehouse Edge consistently enables customers to achieve over 99.9% order, inventory and replenishment accuracy.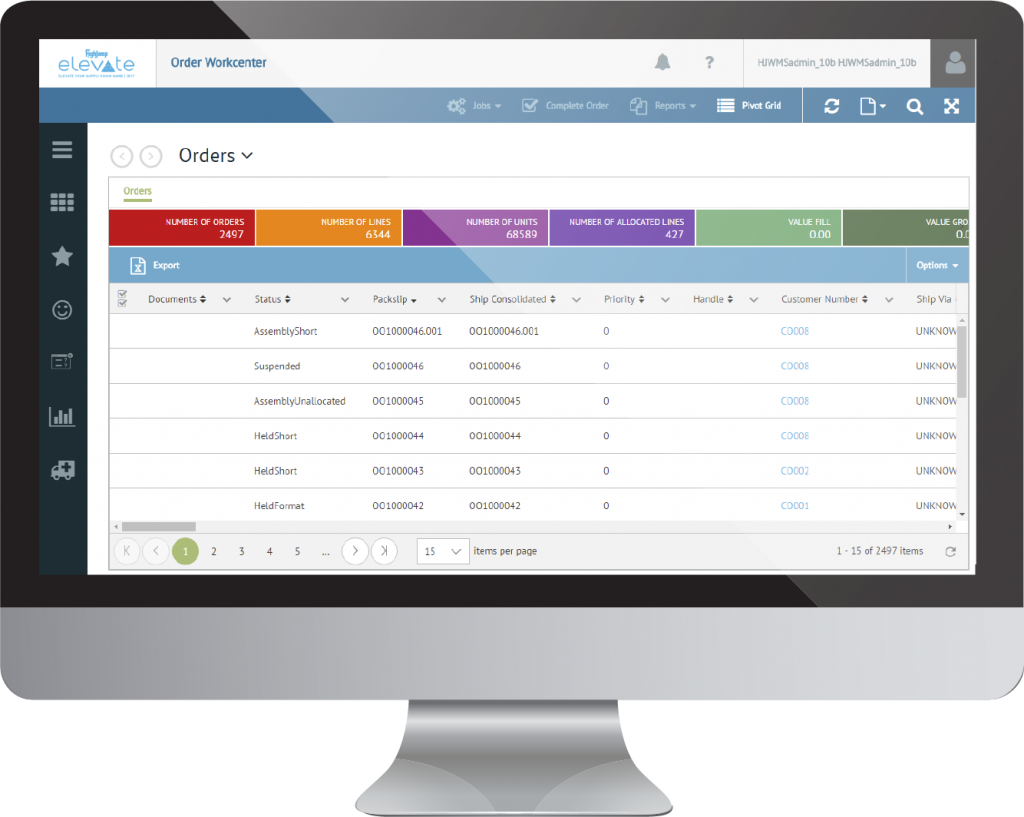 HighJump Warehouse Edge in 3 Minutes
[unordered_list style="circle" animate="yes" font_weight="bold"]
Out-of-box supply chain execution tools for unmatched flexibility and adaptability

Extensible, responsive HTML5 user experience with specific layout guides for desktop functions, tablets and smartphones

Comprehensive security and services infrastructure
[/unordered_list]
[unordered_list style="circle" animate="yes" font_weight="bold"]
Proven, seamless integration with most ERPs – Microsoft, Sage, NetSuite, SAP and more.

Open web service API

Powerful workflow adaptability layer

Mobilizing your workforce
[/unordered_list]
Upon placing the purchase order within the ERP system, the warehouse has immediate visibility of the inbound order, including, line details, quantity, expected arrival and estimated labour requirement.
Inbound orders can be received and handled in multiple ways, for example through purchase orders, advanced shipping notifications and container shipping.
System driven quality control / quarantine procedures can be put in place for inbound stock, ensuring processes are followed.
Properties such as size and weight can be captured on receipt through integrated measurement systems to enable cartonisation and advanced shipping integration. Alternatively size and dimensions can be loaded from the ERP system or your own database.
With advanced directed putaway functionality, stock can be located by a variety of criteria – size and dimension, velocity, volume of sales, consolidation with other stock, FIFO or your own individual requirements.
Alternatively stock can be immediately picked on receipt using the back to back functionality, preventing unnecessary stock movements.
Replenishment can be directed straight from receipt, preventing downtime due to lack of stock.
System driven cycle counting and empty bin checks ensure that stock accuracy is maintained, and discrepancies are immediately flagged to a supervisor for approval.
Automatic replenishment routines ensure that pick faces remain stocked, and in the event that stock does run out, the hot-replenishment system will direct an employee to refill the location immediately.
Production order capability allows users to create new items within the warehouse through a controlled, system-led procedure, immediately updating stock levels as soon as the product is available for shipping.
Large reductions in labour costs are regularly seen through the system generated picking waves that can be enabled to following various routines to increase productivity.
Through consolidation, the system can determine the minimum box size and quantity required for order, ensuring that packaging and shipping costs remain low, whilst reducing the amount of packing time required.
Customer specific labelling can be enabled, providing all the information required, in a format designed for your customer's specification.
User defined packing requirements can be notified to the employee.
Allocation of stock is fully customizable, providing control over which stock is allocated to which order.
Automated, tried and tested carrier integration with all major distribution partners (UPS, DHL, DPD etc.). Customizable interfaces remove the requirement for the manual import / keying of shipment information.
Integration with Springboard Hub allows the search over 16 competing distribution suppliers, to provide you with the best shipping rates on a order by order basis.
Immediate notification at point of shipment, keeps your customers up to date with the status of the order.
A customizable performance dashboard, provides a snap shot view of status and progress, allowing management the ability to monitor operations throughout the day.
Detailed analysis can be performed via a suite of reports, ensuring staff productivity is maintained and allows for labour forecasting.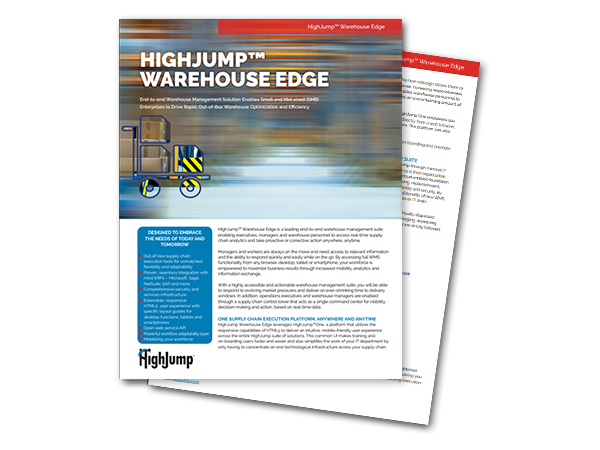 Download the WMS brochure to learn more about what separates HighJump Warehouse from the pack. With HighJump Warehouse Edge, you will benefit from:
Complete distribution suite augmented by uniquely flexible configurability
Rapid, painless implementations
Seamless integrations with leading ERP providers and eCommerce platforms
Near-perfect inventory accuracy throughout the warehouse
Visibility across the operation that increases order accuracy
Lowest total cost of ownership and a quick return on investment
[button size="large" target="_self" hover_type="default" text="Get your free whitepaper" link="https://balloonone.com/resources/highjump-warehouse-edge-whitepaper/"]
HighJump Warehouse Edge is built for ERP systems; we are committed to ensuring the hassle-free implementation of HighJump Warehouse into your supply chain solution. 
Integrations with SAP Business One, NetSuite, SAGE (Line 50, 100, 200, 300, 500 and X3) and Microsoft Dynamics (AX, GP and NAV)
[cover_boxes title1="SAP Business One" text1="The most comprehensive WMS solution available for SAP Business One since 2003." link1="https://balloonone.com/resources/highjump-wms-sap-business-one/" link_label1="Download Whitepaper" target1="_blank" title2="NetSuite" text2="Most Advanced WMS available to the NetSuite market. Built for NetSuite certified since 2012." link2="https://balloonone.com/resources/highjump-wms-netsuite/" link_label2="Download Whitepaper" target2="_blank" title3="Sage" text3="The only Sage-endorsed WMS with seamless integrations to Sage 50, 100, 200, 300, 500, X3″ link3="https://balloonone.com/resources/highjump-wms-sage/" link_label3="Download Whitepaper" target3="_blank" read_more_button_style="yes" image1="20661″ image2="20659″ image3="20660″]
Looking for an integrated transport system?
Springboard Delivery is an innovative cross-platform application allowing for cloud routing and vehicle tracking, alongside proof of delivery (POD) capture on multiple Android devices. With the addition of 16 built in carrier integrations you can manage your whole logistics operations in one platform.
[button size="medium" style="white" target="_self" hover_type="default" text="Find out more" link="https://balloonone.com/our-solutions/tms/springboard-delivery/"]
[counter type="random" box="no" position="center" separator="yes" digit="4290″ text="HighJump Customers Worldwide"]
[counter type="random" box="no" position="center" separator="yes" digit="85″ text="Countries – Localised Implementations"]
[counter type="random" box="no" position="center" separator="yes" digit="130,000″ text="Trading Partner Connections"]
It can be confusing putting together a functional specification. What do you need? What do you not need? Many technology consultants will offer to write a functional spec for you, but at a cost of sometimes tens of thousands of pounds. That specification or invitation to tender (ITT) can instead be put together for you by a consultancy with a meticulous understanding of technology scoping.
We will fully explore your operations and requirements, deciding which technology aspects you should implement.
The resulting functional spec or scoping document will not only have saved you considerable time, but thanks to our significant experience and expertise, it will also save you thousands.
We will take your chosen WMS setup and customise it to your individual needs, configuring all aspects according to your requirements.
The implementation of your functional specification includes software development, configuration, report writing and data migration. You may choose to take ownership of some of these tasks, such as report writing. But we can provide services to help and assist with this and any other customisation and configuration you need.
During and after implementation, your users will need training so that they can be ready to use their new software immediately. You will also want them to be well-versed in all aspects of the software; there's no point in implementing sophisticated new functionality if they don't know how to use it.
Our trainers will design and deliver bespoke courses for your staff. Or we can train a number of superusers – in "train the trainer" sessions – who can in turn train your end users.
It is often useful to revisit training once the system has gone live and when users are more familiar with certain elements of the solution but can also benefit from more enhanced capabilities.
Our UK based support and maintenance services are essentially a reactive provision. We run a well-staffed support desk that provides support via a portal, phone, and email. We can respond to enquiries about your software and you can log tickets if you have issues that you need us to investigate and solve.
[q_team title_tag="h3″ show_separator="no" team_social_icon_1="" team_social_icon_2="" team_social_icon_3="" team_social_icon_4="" team_social_icon_5="" team_image="20469″ team_name="Chris Marsden" team_position="WMS Consultant Manager" name_color="#3d3d3d" team_description="With a degree in Transport and Logistics and over 20 years experience in logistics (8 of which spent in WMS consultancy) , Chris heads up the WMS consulting team."]
[q_team title_tag="h3″ show_separator="no" team_social_icon_1="" team_social_icon_2="" team_social_icon_3="" team_social_icon_4="" team_social_icon_5="" team_image="20454″ team_name="John Burgess" team_position="Senior WMS Consultant" name_color="#3d3d3d" team_description="After completing his PhD in Supply Chain Strategy, John joined Balloon in 2010. With many HighJump projects under his belt, John focuses on the customisation of the HighJump platform to meet varying customer needs."]
[q_team title_tag="h3″ show_separator="no" team_social_icon_1="" team_social_icon_2="" team_social_icon_3="" team_social_icon_4="" team_social_icon_5="" team_image="20880″ team_name="Veronika Simekova" team_position="Senior WMS Consultant" name_color="#3d3d3d" team_description="Veronika joined Balloon in 2015 after previously working in a logistics business. Veronika has brought her extensive WMS knowledge to the team and focuses on creating value for customers."]
[q_team title_tag="h3″ show_separator="no" team_social_icon_1="" team_social_icon_2="" team_social_icon_3="" team_social_icon_4="" team_social_icon_5="" team_image="20876″ team_name="Charlie Austin" team_position="WMS Consultant" name_color="#3d3d3d" team_description="Charlie has a background in support consultancy, supporting both ERP and WMS systems. He has taken this knowledge into the WMS team and is an expert of WMS and ERP integration."]
[testimonials category="wholesale-distribution-testimonials" author_text_font_weight="500″ show_navigation="yes" navigation_style="dark" auto_rotate_slides="10″ animation_type="fade_option" text_font_size="18″]
[qode_carousel carousel="2017-balloon" number_of_visible_items=""]
[testimonials category="accellos-testimonials" number="3″ show_navigation="yes" navigation_style="dark" auto_rotate_slides="15″ animation_type="fade_option"]