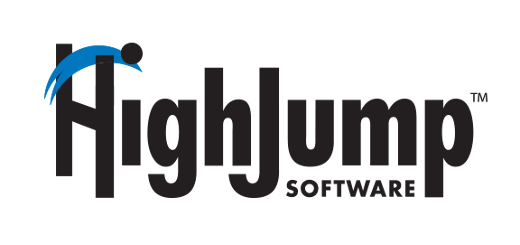 K.Motion Warehouse (formally HighJump Warehouse) Advantage is a tier-1 warehouse management system designed to enable large enterprises to drive operational excellence across.
K.Motion Warehouse Advantage takes robust, tier-1 WMS capabilities out-the-box and combines them with a intuitive adaptability layer, allowing businesses to configure, customise and adapt their processes internally.   By providing this unique adaptability layer, Advantage is a solution that evolves in-line with businesses, allow you to adapt to and overcome new, dynamic challenges within their industries.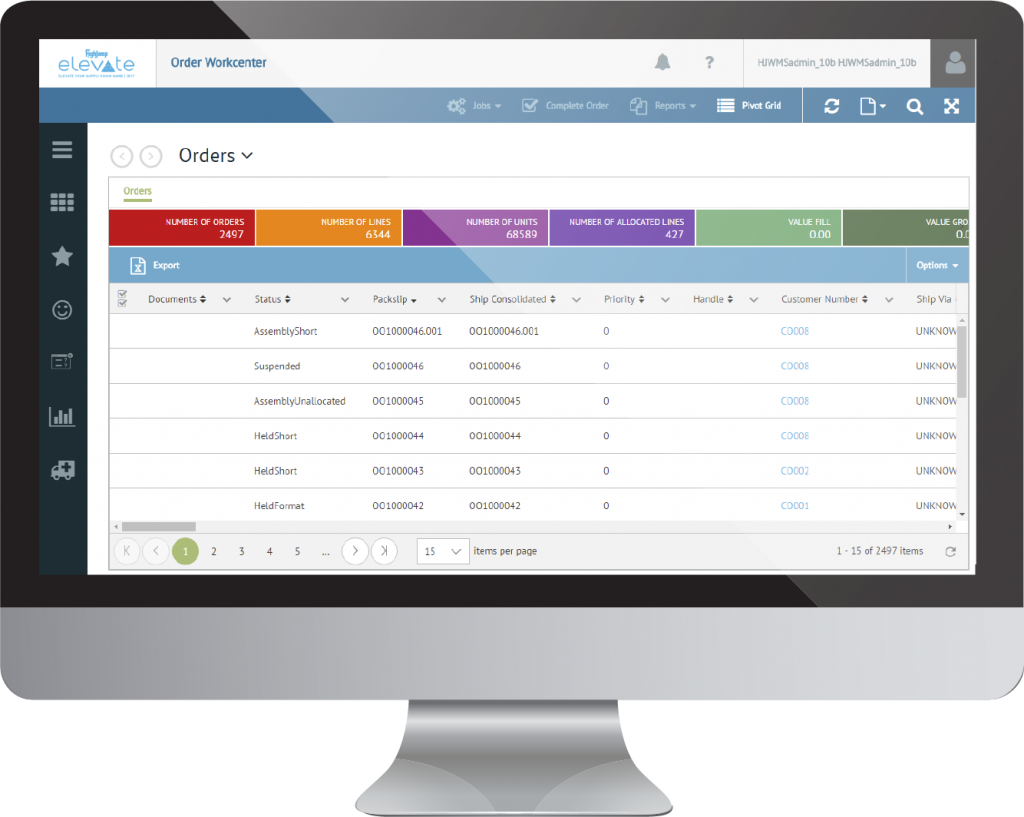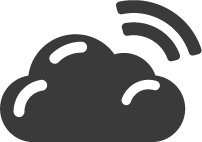 Multiple Deployment Models
Centralised Deployment (Run all sites from HQ)
Decentralised Deployment (Run each site on local server(s))
Multiple Cloud Options (K.Motion, AWS or private cloud provider)

Powerful Adaptability Layer
Supports your business growth and evolution
Model the software around the needs of your business
Differentiates you from the competition
On-going Innovation and process improvement
True Ownership

Tier 1, Advanced Solution
Functionally rich suite of supply chain solutions
Achieve new levels of supply chain responsiveness
Streamline multi-channel distribution
Low cost of ownership, a true future proof solution
[unordered_list style="circle" animate="no"]
ASN, Vendor, Unknown and Production Receipts
Returns – Customer and production returns
Cross-Docking
Putaway- Rules Based Putaway
Replenishment
Slotting Optimization
[/unordered_list]
[unordered_list style="circle" animate="no"]
Batch, Wave, Zone, Bulk, Order, Progressive
FIFO, FEFO, LIFO, LEFO
Pick to clean
Pick to efficiency
Kitting- Kit component request, Kit picking, Kit completion
Optimized Container Packing
[/unordered_list]
[unordered_list style="circle" animate="no"]
Carrier Integration
Label Printing
Transport Management System Integration
Loading
Load Aufit
[/unordered_list]
[unordered_list style="circle" animate="no"]
Warehouse Transfers
Movements- Direct movements, move requests
Quality Control- QC hold and release, Lot control,
Administration- Cycle counts, Inventory Adjustments, Physical
Inventory Tracking- Lot Control, Dynamic tracking of item attributes (i.e. expiration date, style, size, color, etc.)
Serialization- Trace In/Out, Full
Task Interleaving
[/unordered_list]
[unordered_list style="circle" animate="no"]
Advanced Labour Management
Appointment Scheduling
Yard Management
Wave and load Planning
Billing Management
RFID Compliance
In-Store Retail Fulfillment
Intelligent Dashboards and Pre-Built Metrics/KPIs
Inspection
Electronic Document Imaging
[/unordered_list]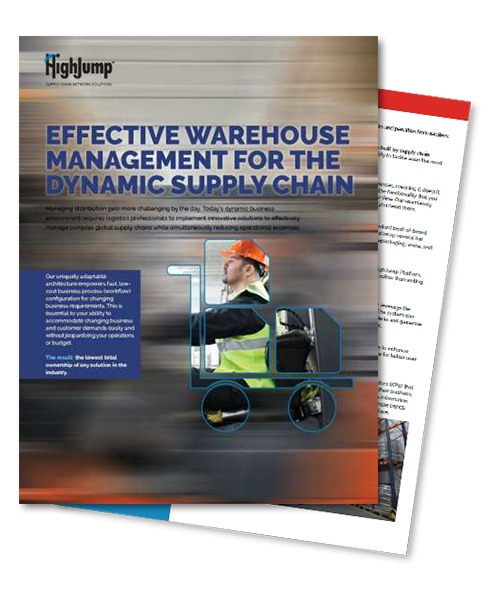 Download the WMS brochure to learn more about what separates K.Motion Warehouse Advantage from the pack. With K.Motion Warehouse Advantage, you will benefit from:
Complete distribution suite augmented by uniquely flexible configurability
Rapid, painless implementations
Seamless integrations with leading ERP providers and eCommerce platforms
Near-perfect inventory accuracy throughout the warehouse
Visibility across the operation that increases order accuracy
Lowest total cost of ownership and a quick return on investment
[button size="large" target="_self" hover_type="default" text="Get your free whitepaper" link="/resources/highjump-wms-brochure/"]
K.Motion Warehouse Edge is built for ERP systems; we are committed to ensuring the hassle-free implementation of K.Motion Warehouse into your supply chain solution. 
Integrations with SAP Business One, NetSuite, SAGE (Line 50, 100, 200, 300, 500 and X3) and Microsoft Dynamics (AX, GP and NAV)
[cover_boxes title1="SAP Business One" text1="The most comprehensive WMS solution available for SAP Business One since 2003." link1="https://balloonone.com/resources/highjump-wms-sap-business-one/" link_label1="SAP Whitepaper" target1="_blank" title2="NetSuite" text2="Most Advanced WMS available to the NetSuite market. Built for NetSuite certified since 2012." link2="https://balloonone.com/resources/highjump-wms-netsuite/" link_label2="NetSuite Whitepaper" target2="_blank" title3="Sage" text3="The only Sage-endorsed WMS with seamless integrations to Sage 50, 100, 200, 300, 500, X3″ link3="https://balloonone.com/resources/highjump-wms-sage/" link_label3="Sage Whitepaper" target3="_blank" read_more_button_style="yes" image1="20661″ image2="20659″ image3="20660″]
[counter type="random" box="no" position="center" separator="yes" digit="4,290″ text="K.Motion Customers Worldwide"]
[counter type="random" box="no" position="center" separator="yes" digit="85″ text=" Countries – Localised Implementations"]
[counter type="random" box="no" position="center" separator="yes" digit="130,000″ text="Trading Partner Connections"]
[testimonials category="wholesale-distribution-testimonials" author_text_font_weight="500″ show_navigation="yes" navigation_style="dark" auto_rotate_slides="10″ animation_type="fade_option" text_font_size="18″]
[qode_carousel carousel="2017-balloon" number_of_visible_items=""]
[testimonials category="accellos-testimonials" number="3″ show_navigation="yes" navigation_style="dark" auto_rotate_slides="15″ animation_type="fade_option"]