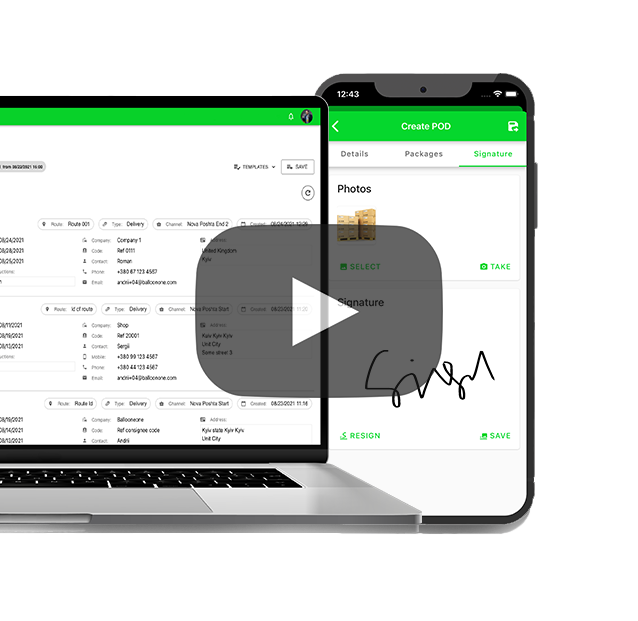 Geo2 Transport Management System Demo.
Watch the Geo2 Transport Management Demonstration now by filling in the form below.
Geo2 is a transport management system (TMS) app and route optimisation software developed by Springboard Applications, a subsidiary of Balloon One. 
The cloud-based system is accessed via the web and both Android and iOS apps are available for use by drivers on their mobile devices.
Geo2 allows transport and warehouse staff with in-house delivery teams to efficiently manage their logistics. We are also releasing an app for independent drivers, so everyone can deliver using the most optimal route, achieving our mission of providing 'routing for the planet'. The app includes sophisticated route planning and optimisation features that calculate the most efficient delivery routes – minimising mileage and travel times – so you can reduce your delivery costs, but without sacrificing on delivery times.
You can track your fleet in real-time and can share tracking information with your customers so that they can access precise delivery timings and details. Geo2 takes into account most likely traffic outcomes, to make sure deliveries are made with the most optimal route for traffic levels.
Using the functionality of their smart devices, drivers can collect proof of delivery. They can scan barcodes, take photographs, record delivery notes and record signatures, while also capturing delivery location through their device's GPS functionality. The app can also be used for vehicle checks, so that every vehicle and its condition is tracked and maintained.