Join us on the 14th & 15th September for the return of Balloon One's annual E2E Conference. Encompassing all of the Supply Chain Execution software that Balloon One offer (Korber WMS, SAP Business One, Springboard Applications and Locus Robotics).
This year will also feature a number of guest speakers from the likes of Sealed Air Packaging Solutions and Argon & Co, alongside software specific breakout sessions and insightful roundtables. The E2E Conference 2021 is a chance to be a part of the fast developing community of logistics and supply chain professionals. Providing a wider insight into how your business can leverage Balloon One's extensive industry know-how.
Day 1; Customer Site Visit.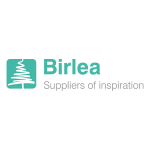 Customer Site Visit to Birlea Furniture.
Evening Social Mixer with dinner and drinks.
Accommodation at the De Vere Conference Centre Nottingham.
Conference Day at the De Vere Conference Centre Nottingham.
8.45 Meet & Greet with Breakfast.
Balloon One Company Update
Balloon One Supply Chain Insights Module Overview
Korber Logistics Update
Locus Robotics Update
Argon & Co Seminar
12PM Lunch.
Hosting with Kinetic
Introduction to Balloon One Innovation Projects
Geo-2 Product Reveal
Sealed Air Packaging Solutions Seminar
Breakout Sessions.
Korber WMS Product Update
SAP Business One Product Update
Roundtable Discussion.
5PM Finish.
Site Tour, Hotel & Conference
Included:
Customer Visit to Birlea Furniture
3 Course Dinner Meal
Balloon One Drinks Social
Standard Room at De Vere Hotel Nottingham
Meet & Greet Breakfast
Conference Attendance
Refreshments and Lunch on Conference Day
Price:
1st Ticket – £225
Each Additional Ticket – £205
Site Tour, Hotel & Conference
Included:
Meet & Greet Breakfast
Conference Attendance
Refreshments and Lunch on Conference Day
Price:
1st Ticket – £75
Each Additional Ticket – £60