Virgin Wines Selects Balloon One for enhanced Warehouse Efficiency and Growth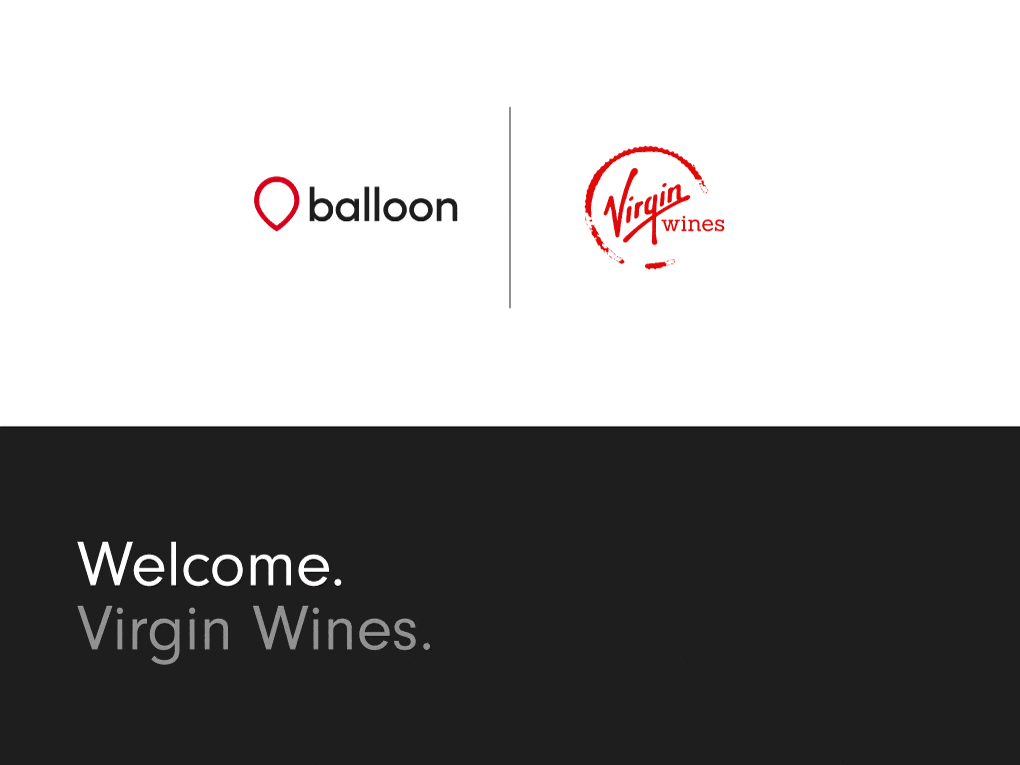 Virgin Wines PLC – the online wine and spirits retailer – has replaced its manual, paper-based warehousing with new supply chain software.
The £60m turnover company chose Balloon to implement Körber WMS as its warehousing system to automate and streamline its warehouse processes.
Virgin Wines was founded in 2000 and has grown from small beginnings to become one of the UK's largest direct to consumer wine retailers. Over the years, the brand has seen enjoyed a number of different ownership structures including trade and private equity before going public in March 2021.
Depending on the season, the business stores between 4,000 and 7,000 pallets of stock across three storage sites. Its initial Preston warehouse has 56,000 square feet of storage space spread over five interconnecting units.
During the pandemic, business doubled overnight, leading Virgin Wines to purchase a second warehouse in Bolton, with 50,000 square feet of storage in one open unit.
Additionally, to meet its target of fulfilling an anticipated one million orders per year, the company began to use an external storage provider with multiple sites in Liverpool, with an allocated 2,000 pallets-worth of space, which Virgin Wines can use as necessary.
From inefficient paper trails to automation and real-time tracking.
Before the new system was implemented, Virgin Wines ran its entire operation on a catalogue-like system, as Jez Kirk-Smith, Head of Warehousing and Distribution, explains. "It was originally designed for managing direct sales. We bent it and added to it, changing elements and adding things around it to turn it into a warehouse management system. But it didn't really operate like it – it was more of an inventory and order management system," he says.
Jez continues, "Our old system couldn't handle multiple sites and was only updated twice a day. So, except for those two brief occasions, we didn't have any live stock information."
These manual processes limited how efficiently the warehouse could operate. Despatching the increasing numbers of orders with a manual, paper-based picking system was problematic.
It also hampered the purchasing team. Adds Jez, "At busy periods, our stock and planning department were limited in terms of the visibility they had about the current stock situation. Using a spreadsheet, they had to estimate the order flow so they could calculate the purchasing requirements."
"As we grew, these processes began to creak, and particularly so in the warehouse, where everything was still manual and paper-based," Jez says. "We reached the point where we needed to invest in automation and process if we were going to scale any further. The new warehouse management system project was key to giving us better end-to-end management of our stock and inventory."
Custom front-end solution creates innovative replenishment workflow.
A specialist consultancy helped Virgin Wines to run its RFP process. Gradually, the team streamlined the long list of eight companies down to just two.
While the initial decision was to go with a different provider, it quickly became apparent that the chosen software could not manage some of the requirements out of the box. Says Jez, "We realised that the system would pretty much need to be built from scratch. Just to incorporate two or more carriers, for example, would require bespoke development. They also wanted us to use a certain carrier management platform, which was going to add substantial cost to the operation on an ongoing basis. The economics of the project were just not viable."
Virgin Wines re-engaged with Balloon and had some detailed workshops and sessions on the system. "From that point," says Jez, "It was clear to everybody in the team that Körber WMS was a much better platform for a number of reasons. It was more functional; it was simpler; and it was more flexible. And the big thing for me was that it's configurable, so we can change it going forwards. We won't need Balloon to do any customisations as we can train our staff to manage it. Then, if we want to change workflows, or change the way we allocate orders to sites or other aspects, then we'll be able to manage all that ourselves."
John Burgess, Project Delivery Director at Balloon, comments, "We are delighted to have helped Virgin Wines automate their warehouse systems and processes and to support them as they continue to scale."
Why not stay updated on LinkedIn?