Inventory management with SAP Business One.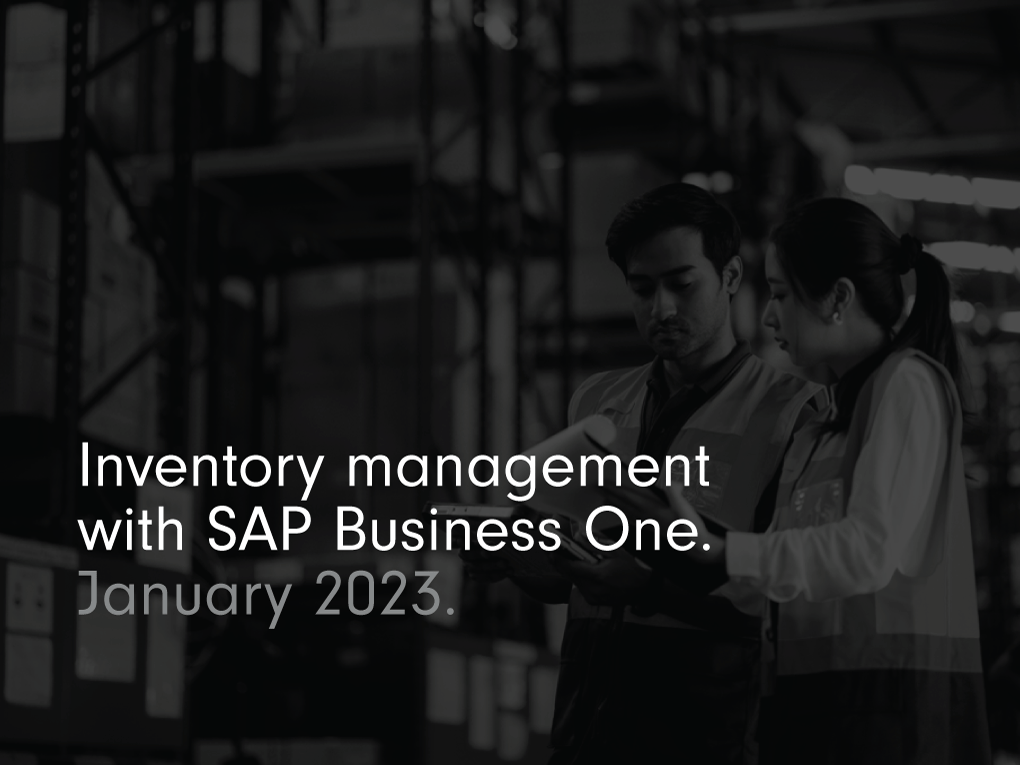 Inventory management is vital to business success. Stock often represents a significant and valuable proportion of a company's current assets, so it's important that it is managed efficiently.
SAP Business One has a number of features that help you manage inventory effectively, delivering better inventory forecasting and planning, greater stock accuracy, improved customer service levels, higher productivity and reduced costs.
Additionally, integrating SAP Business with Körber WMS improves warehouse and inventory management via a seamlessly integrated and unified system.
What is inventory management?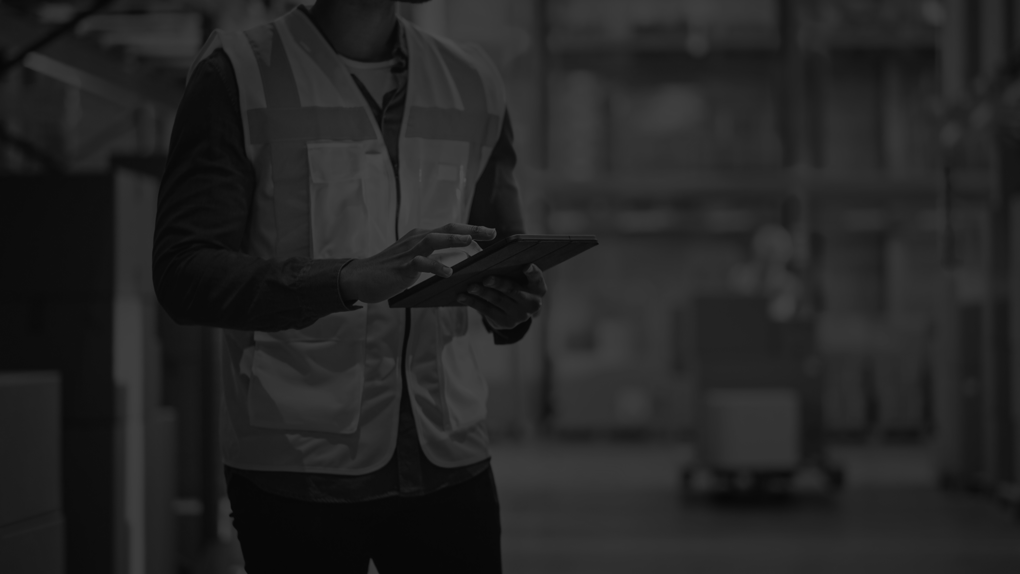 Inventory management involves forecasting demand, purchasing goods, then receiving and distributing stock – all with the aim of ensuring that the right quantity of goods is always readily available for sale.
The primary goal is to avoid both stockouts and overstocking. Going out of stock can negatively impact customer satisfaction, while holding too much inventory ties up financial resources. Additionally, transparency within inventory control and distribution is required so that stock issues can be averted or effectively managed.
Inventory management is challenging and common problems can arise for even experienced warehouse and purchasing managers.
Why is inventory management important?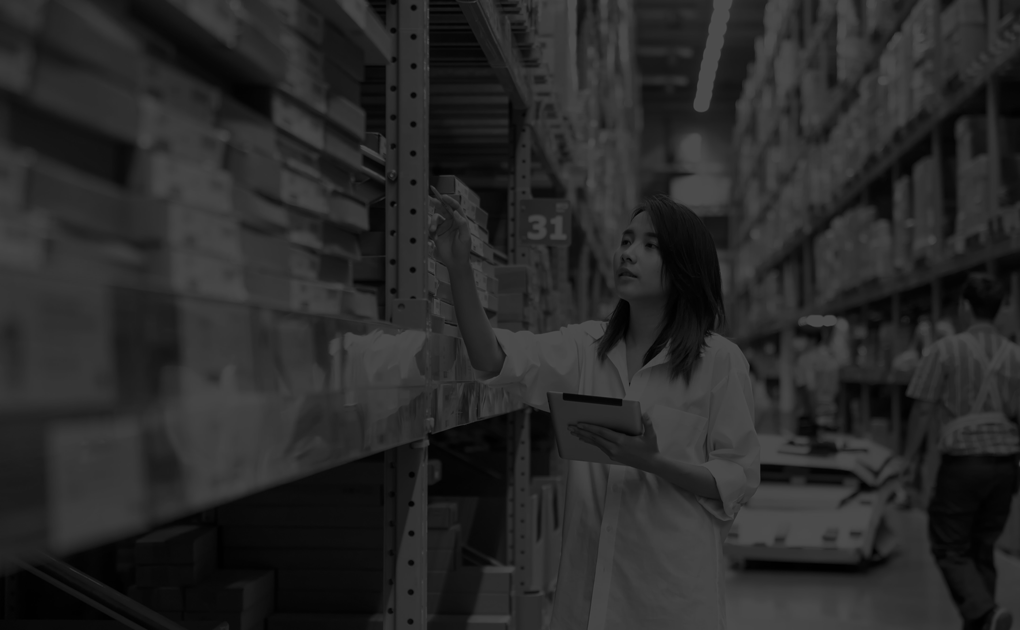 By efficiently managing the flow of inventory from source to sale, you streamline your business processes, maintain the right stock levels, and gain enhanced business insight.
Inventory management is important in a number of key respects:
1. Precise inventory planning and forecasting.
Inventory management eliminates any guesswork when it comes to reordering stock. With insight into sales order information, your system helps optimise inventory levels by providing the right balance between not having enough stock and being overstocked. This minimises out of stock situations and maximises sales.
With insight into your inventory levels, you can replenish goods at the right time and in the right quantity, reducing the need to hold buffer stock and ensuring you keep your customers happy.
2. Accurate inventory levels.
Having an accurate picture of your stock is important, especially for companies with multiple warehouses and thousands of SKUs. It helps companies to fulfil orders that come from their various sales channels – such as third-party marketplaces, websites, and their stores.
Undertaking cycle counts can help maintain inventory accuracy by only counting certain items or pick faces. Companies often focus on fast-moving SKUs to ensure they have an accurate picture of their most important goods.
3. Improved customer service.
Good inventory management helps maintain customer satisfaction by reducing out-of-stock situations, limiting back orders and minimising lost sales. When you can always meet customer demand and orders are accurate, your customers will return more frequently, review you more favourably and will display increased loyalty. This is especially important in competitive markets where customer loyalty is key to retaining customers and preventing them from going to your competitors.
4. Better stock turnover rates.
Stock turnover, or stock turn, is a measure of how quickly you sell your inventory. High stock turnover rates suggest that your business has strong sales and no excess inventory.
Managing inventory placement and movements based on business needs, such as sales volume and product size and other factors, helps increase sales and reduce costs.
5. Better business insights.
Having insight into your inventory can help you make informed business decisions. Inventory management analysis can provide insight into profit margins, identifying the most profitable products and customers. This visibility allows for more efficient allocation of resources and eliminates decisions that are based solely on guesswork.
Managing inventory with SAP Business One.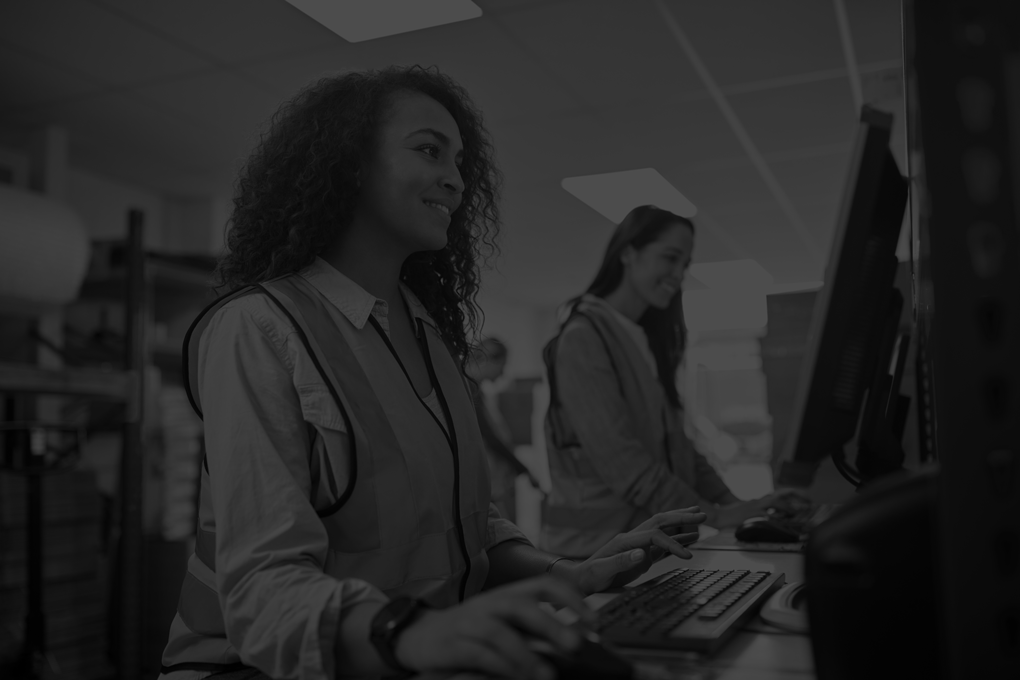 SAP Business One has a number of features for inventory management across the procurement process and also the holding and distribution of inventory.
It systematically manages your procurement – from requesting supplier quotes, creating POs, placing orders and paying invoices. Managing the entire order-to-pay cycle, SAP Business One handles receipts, invoices, returns, and payments. You can link purchasing documents and precise document trails give you better auditing processes.
You can easily manage master data and view account balances. With detailed purchase reporting, you have comprehensive procurement data on items, including price lists and tax information.
You can process invoices to be paid, plan your materials requirements and schedule your buying.
SAP Business One's reporting tools allow you to compare suppliers and their prices so that you can negotiate more competitive deals and cut costs. Using accurate real-time data, reporting is displayed in various formats and dashboards.
SAP Business One provides you with accurate detail about receipts, inventory, item location and outgoing shipments.  
It allows you to value your inventory using various methods, including standard costing, moving average, and FIFO. You have clear oversight of stock levels and can monitor movements and transfers in real time.
You can run live inventory updates, check stock availability and manage pricing. You can also model varying volume, cash or buyer discounts to reveal the impact.
Integrating inventory management with warehouse management.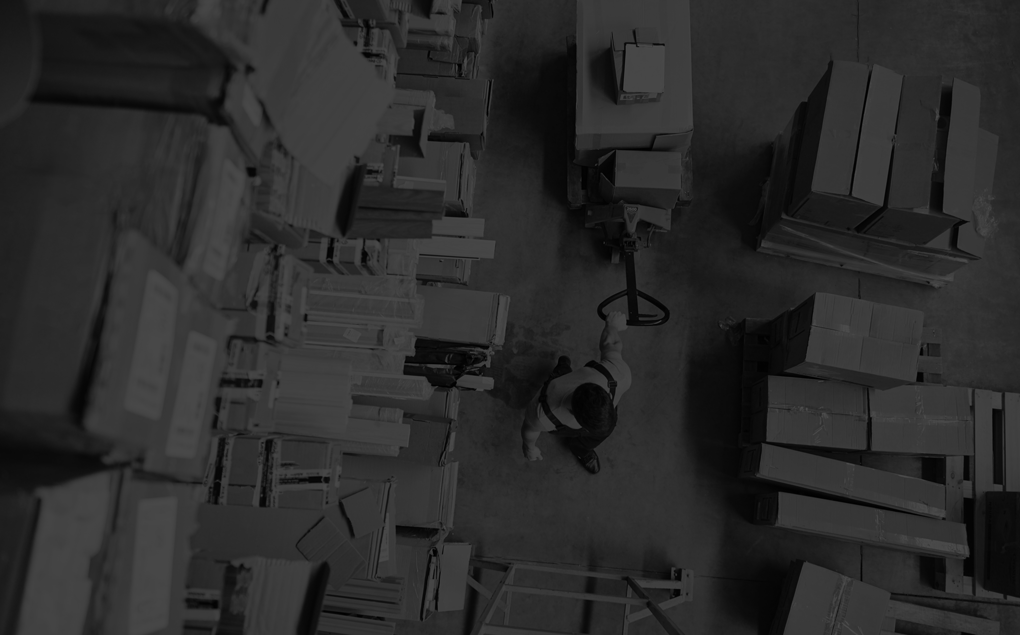 One of the key benefits of using SAP Business One for inventory management is its ability to integrate with other systems. Integration with Körber WMS gives you a unified view of your inventory across all channels and makes it easy to keep track of sales, purchases, and inventory levels in real-time.
Having both SAP Business One and Körber WMS in place affords the best integrated solution for managing warehouse operations and inventory, providing visibility across all areas.
You will benefit from improved forecasting, procurement and inventory accuracy. Körber WMS includes more advanced warehousing management functionality, such as advanced replenishment. This optimises the re-ordering and replenishment of your inventory. When you run low on stock, notifications from the WMS recommend which goods need replenishing and at what levels. If your operation carries bulk locations, the WMS also directs which pick-faces are to be replenished and from which bulk locations.
With inventory cycle counting features, you can more frequently check inventory levels, which maintains accuracy around stock levels.
There are other advanced inventory management features too, such as managing multiple warehouses, transferring inventory between warehouses and tracking stock movements. Your inventory levels are always accurate and up-to-date and your products are available to customers when they need them.
Together, SAP Business One and Körber WMS ensure you maintain inventory levels and can closely manage procurement to ensure you always have sufficient inventory to meet customer needs.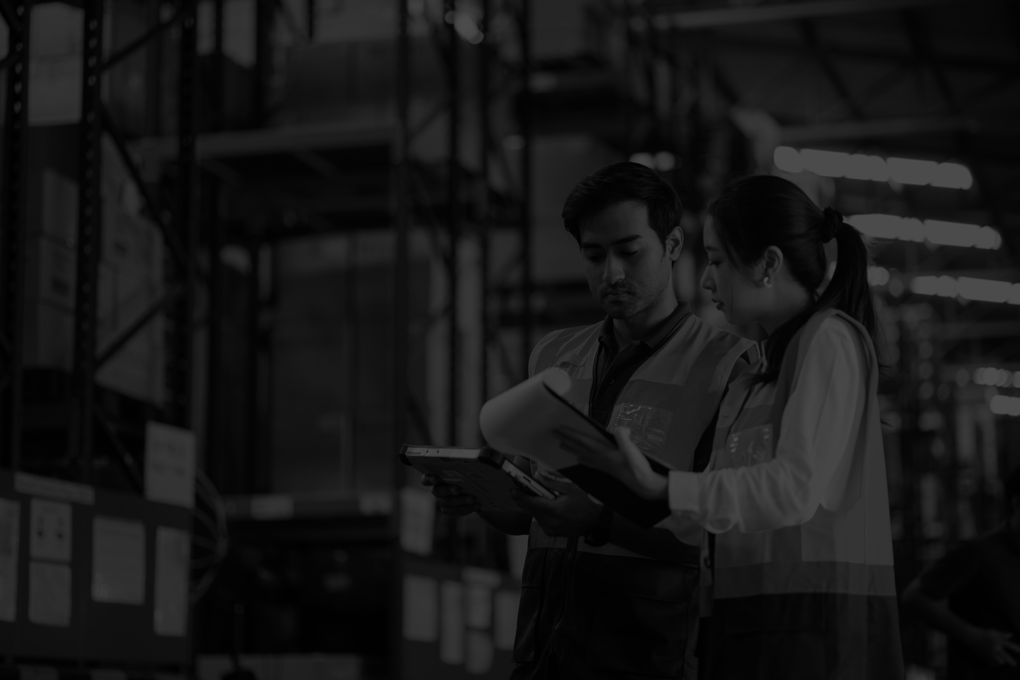 Effective inventory management allows for better organisation, increased visibility and more accurate forecasting. With clear insight into your inventory, you can better manage your valuable inventory, accurately predict future requirements and boost sales.
With enhanced customer service and greater customer loyalty, you will increase your sales and revenue. Additionally, by reducing your inventory holding, your operating expenses are reduced, resulting in better profit margins.
Effective inventory management ultimately results in better business success. And with the powerful combination of inventory management features within SAP Business One and Körber WMS, companies can take control of their inventory and achieve greater operational efficiency.
For more information on inventory management with SAP Business One and Körber WMS, call us on 020 8819 9071 or get in touch for more information.