Welcome to our Graduates.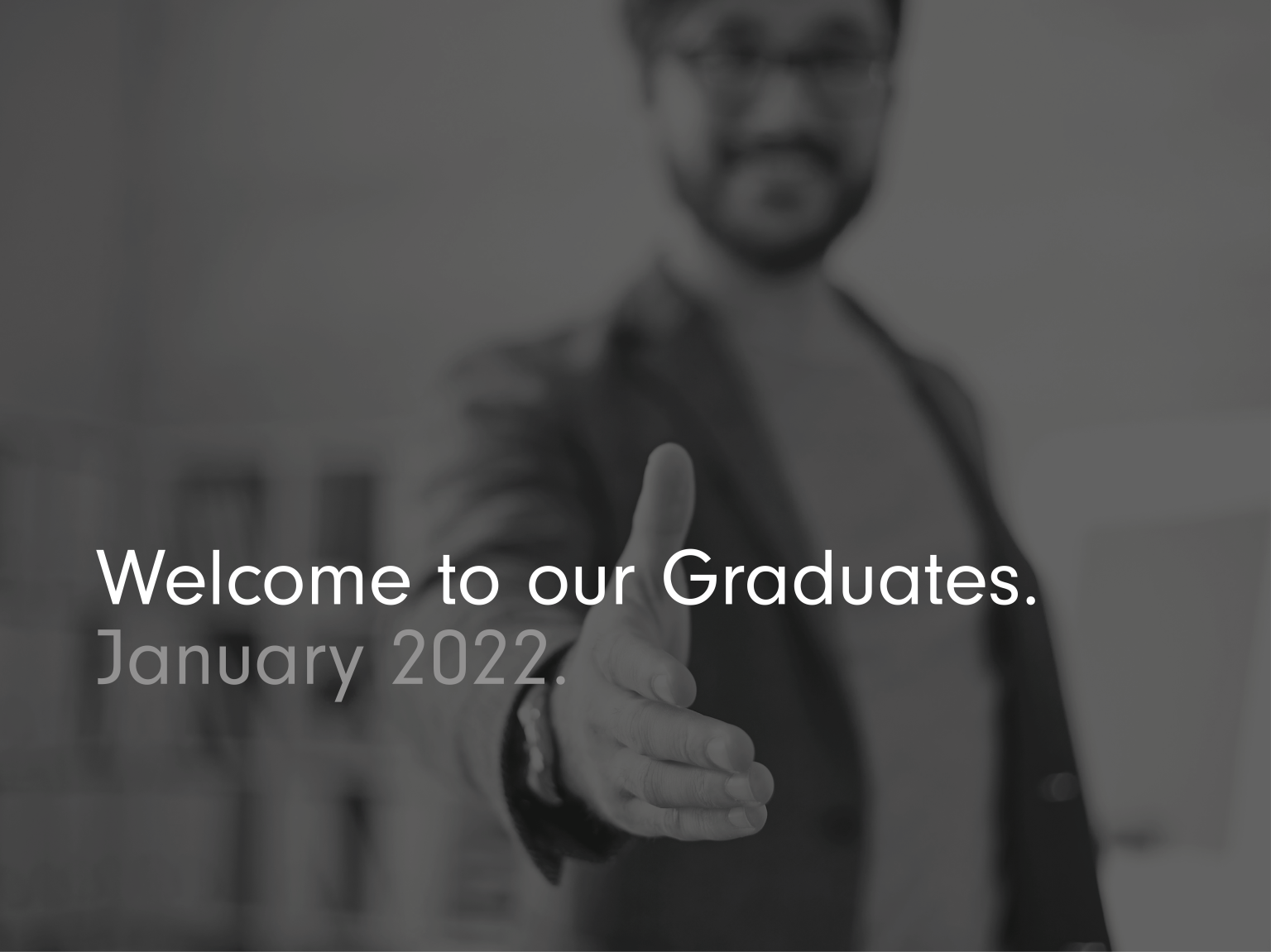 Balloon has always championed a strategy of investing in our staff. We were recently awarded the Investors in People silver accreditation, a significant milestone that proves our achievements in the development and management of our employees.
One part of our people strategy is to bring on board a cohort of new graduates each year. And we would like to officially welcome and introduce those who joined us as part of our summer 2021 graduate intake.
Having successfully passed their probationary periods and completed their graduate training programme, they are already making a valuable contribution to the company. Here's an introduction to each of them.
Sam joined Balloon as a Project Administrator. He had just graduated from Northumbria University with a degree in Business & Financial Management and then moved to London from his home town of Blackburn.
Sam says, "Moving to London by myself was a daunting thought. However, Balloon made this change as smooth and relaxing as possible. The warmth of the culture at Balloon and the amazing social opportunities outside of work have helped me. I have met some great people and feel very well supported by them at the beginning of my career."
He continues, "Professionally, Balloon is a great place to develop my skills. The respect and trust I have been provided with from early on has meant I can push myself to develop both hard and soft skills. It is a great opportunity and has helped me improve both personally and professionally."
Chris joined the Balloon programme as a Junior Support Technician. He had graduated the summer before, with a first-class Information Technology and Business Information Systems degree from Middlesex University.
He says, "I enjoy having responsibility and being challenged, and working at Balloon, I have experienced both. This has allowed me to grow in many aspects within the company and as a person.
Christopher elaborates, "On a day-to-day basis, I am currently working with the team as well as individually with the clients in supporting their systems and it always comes with an amazing feeling to be able to support our clients."
He finishes by saying, "Overall, if you are just coming out of university, Balloon is a fantastic place to kick start your career because the team is extremely friendly and supportive of your growth here."
Vivek joined Balloon as a Junior Supply Chain Technician while he was just finishing his final year of a Computer Science with Business degree at Aston University.
He comments, "I really enjoy the flexibility, challenge and responsibility of the role. Coming from a computer science background, Balloon has been a great place to develop and strengthen my technical skills whilst working with a range of clients, both domestic and international."
Vivek believes that Balloon is a great place to see positive change and results, both in his personal and professional development, "The graduate induction was an amazing experience, working alongside the other graduates and enjoying a strongly supported and welcoming onboarding journey."
The opportunity to travel has also been welcome: "Sam and I have recently returned from an onsite client installation in Milan, which was such a good experience."
Callum joined the company as a Presales Technician after graduating from Loughborough University with a degree in Automotive Engineering.
He says, "I especially enjoy applying my technical knowledge within a fast-paced work environment here at Balloon. The team has given me the tools to succeed as I continue to learn more about the supply chain industry and about the sales processes around our products."
He continues, "Within my first six months, I have been trusted to lead several demonstrations and presentations to large customers and I have been given all the support I need to succeed. Balloon is a fantastic business to work for, as you get out what you put in. Aside from this, the team is great fun and really friendly – and we all have a laugh together in the pub on a Friday night!"
Welcome once again to everyone. We hope you have a long and successful career at Balloon.
Why not stay updated on LinkedIn?