Balloon welcomes our new Innovation Manager to drive future supply chain excellence.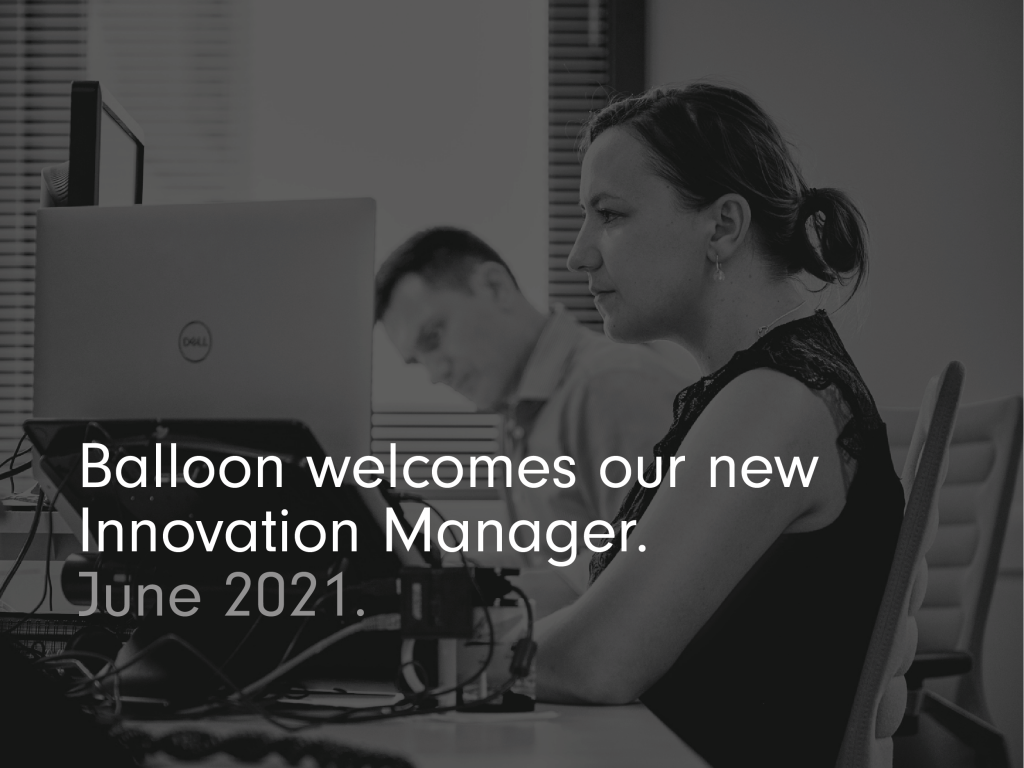 We're pleased to welcome a new addition to the Balloon team, Martin Dempster, who has joined us as Innovation Manager.
Martin's role is to deliver the innovative functionality and technological tools that customers need to optimise their supply chain operations.
Martin graduated with a first-class honours degree in Applied Computing from the University of Dundee. Following this, he spent some time lecturing Dundee undergraduates in Java programming while studying for his PhD in Computer Science.
After leaving academia, he took up a position with BrewDog. Here, as Operations Director and later as VP of Innovation, Martin was able to build on his research skills by delivering business process improvements within the company. He managed a number of projects, including a variety of disruptive and innovative new product development and technology implementations.
During his time with BrewDog – and while a client of Balloon – one of his projects was to deliver the craft brewer's business-wide implementation of SAP Business One and K.Motion WMS. After nine years at BrewDog, Martin took a role to deliver a significant change programme to deploy various business, warehouse and ecommerce solutions that helped manufacturer, Goodwin Smith, to grow its luxury shoes, clothing and accessories business.
Martin stayed in touch with Balloon's Managing Director, Craig Powell. Says Craig, "We were always struck by Martin's first-rate background in both research and operations, and this was a strong motivator behind offering him the role."
The Balloon position of Innovation Manager is a new one. Reveals Craig, "We wanted to create a role that was dedicated to the research, design and development of supply chain solutions that will meet our customers' future needs. Over the next few years, developments like robotics, machine learning and automation will be increasingly important to our customers, so it's vital that we invest the time and resource that will see us lead this field. In this role, Martin will spearhead the delivery of that strategy."
Martin says, "What I'm excited about doing at Balloon is applying both my research and operational interests. I'll be seeking to understand and optimise the processes, but then I'll also be rolling up my sleeves and actually developing proof of concept solutions that will address our clients' issues."
In researching customers' needs and developing the bespoke and novel solutions to meet them, Martin aims to create the tools that will help Balloon's supply chain consultants deliver tangible improvements for customers. One example Martin is already investigating concerns stock allocation. He explains, "Many companies have very specific stock allocation requirements. They need to decide which orders will have stock allocated to them – but also make sure that they don't go out of stock. It's a tricky dilemma that troubles many customers and it's an area I'm looking at in detail to see how Balloon can best solve it."
Martin is also helping with a customer project that has a specific requirement involving the implementation of Locus Robotics technology with K.Motion WMS.
Another area of the role will be to develop and improve Balloon's own internal tools. "For example," says Martin, "When I joined the company, I had to complete a number of forms to get set up on the internal systems. I can see an opportunity where we can use the Microsoft Power Platform to create a 'low code' application that triggers workflows and automates a lot of the information consolidation and user account creation when someone joins the company, saving time and manual effort."
Martin's motivating passion for his new role shines through: "Because of my research background, I really like to deeply understand a problem and its principles first. I love applying myself to difficult obstacles and coming up with novel and efficient solutions and I relish the exposure to companies at different stages of growth and seeing the accompanying challenges they have. For me, it's exciting to use technology to tackle the disparate elements of a problem and bring them together in a solution that delivers real value."
In his personal life, Martin loves anything to do with cooking, and especially fermentation projects as he enjoys the process. He bakes sourdough bread, brews beer and pickles vegetables. Martin lives in the Pennines between Manchester and Leeds, so mountain biking and enjoying the countryside are a top priority. He also devotes time to maintain the beautiful garden that he inherited from the previous owner of his house.
Welcome aboard, Martin.
Why not stay updated on LinkedIn?