Balloon MD Mentors Brunel Entrepreneurship Students.
Balloon Managing Director Craig Powell has been taking part in a mentoring scheme that has seen him become involved with his old university. It comes as part of a strategy at Balloon where staff reach out to their previous educational establishments, with the primary aim of giving back to their alma maters.
Craig studied Computer Science and Economics at Brunel University London, graduating in 1992. He contacted the university to see how he could be involved somehow. Brunel has added Craig's profile to its website and has invited him to be involved in two of its events so far. Before COVID, he joined a meet and greet at the university, and more recently he gave a virtual lecture.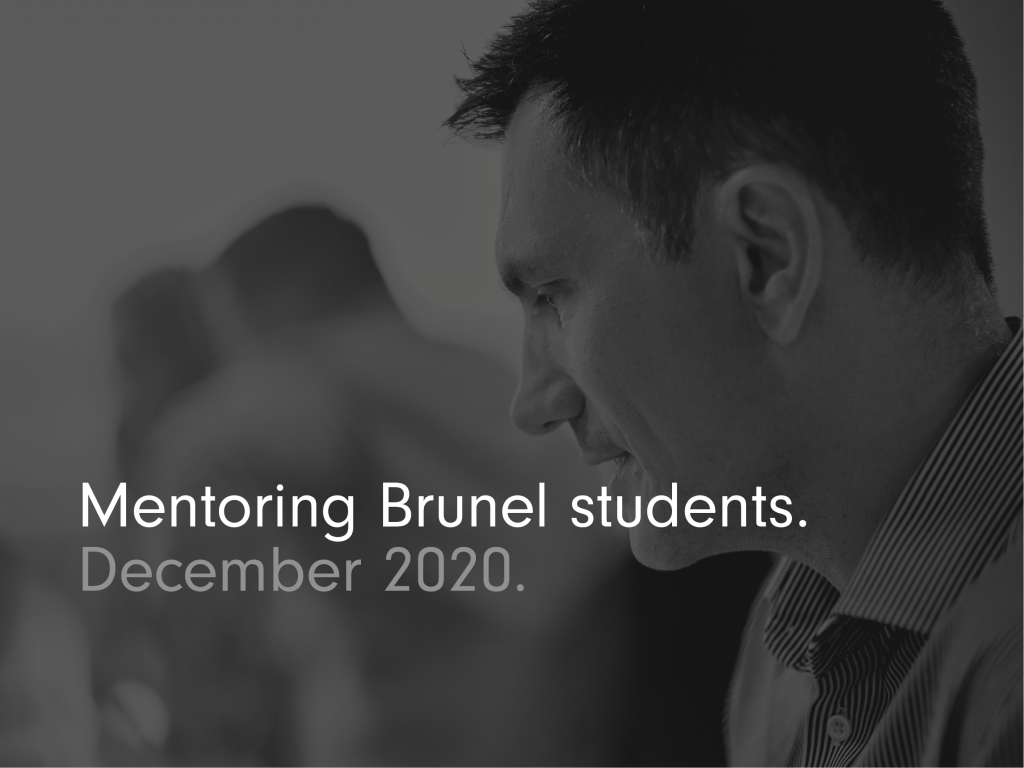 An owner's perspective on operations and entrepreneurship.
The lecture was for those studying on the Brunel degree course in Business and Management (Entrepreneurship and Innovation). In their second year, these students join in groups of five or six to establish and begin to run a new business. Doing this within the course allows them to test out new ideas and the university aids by bringing in guest speaker mentors and coaches, like Craig. They can teach the students real life business skills and expose them to various aspects of running a business that are more difficult to learn in an educational setting.
Craig delivered his presentation virtually to the students, who dialled into the conference call from all across the globe. He spoke about operations. Although the student businesses are only at the launch stage, many of the students had already laid out their sales and marketing strategies. So Craig's presentation was key in giving them an insight into how they might fulfil the operational side of their companies. As some of the students are running stock-based businesses, Craig was also able to assist by explaining some finance and stock management strategies and to give them this knowledge before they have to start processing orders.
Using Balloon as an example, Craig showed how an operations department might be structured. He also showed some different examples of operational structures that some of Balloon's clients use. The roles of four operational aspects – sales and marketing, procurement, finance and stock control – and how they interplay between each other, were also covered.
Craig also explained his background and how he came to set up in business, as well as what his motivation is. He told the students that his motivation is not all about profit, but instead he would like to build a legacy of having developed a company and its people. Craig and his co-founder Ondrej Pribyl have always been keen to provide Balloon staff with the opportunity to grow and as a company, Balloon has always actively sought to invest in its people
A number of the students were keen to interact and described how they saw their companies and how they imagined their operations would evolve over time. Some have set up service and IT businesses, so there were parallels with Balloon's business. Other had businesses that require stock holding, so could relate to business models of Balloon's typical warehousing customers.
Future plans to work with Brunel.
Brunel is already keen for Craig to continue to deliver such lectures. Dr. Xiaoqing Li, Program Leader for the BSc degree course, thanked Craig for his input, saying, "Your presentation was very interesting, inspiring, and targeted what our students need now. I very much appreciate your help and I will definitely invite you again."
Next year, if possible, Brunel wants to run it face to face and the aim is for Craig to become involved further with the entrepreneurs' programme and to offer additional mentoring to the students.
Craig is keen to continue to collaborate with Brunel. He said, "It's rewarding sharing my own insight and advice, not only on the supply chain and software industry, but also on the leadership aspects of managing a company. Hopefully my input and knowledge will inspire some future leaders and develop their entrepreneurship skills."