Workshop: promoting wellbeing at Balloon.
Wellbeing has been brought sharply to the fore during the past eight months. Anxiety about COVID, a national lockdown and new arrangements like working from home have all heaped pressure onto our already stressful lives. And this has impacted our general wellbeing.
As a result, many companies have been instituting corporate wellbeing programmes. The aim is to transform wellbeing among employees to counter feelings of isolation, insecurity and anxiety.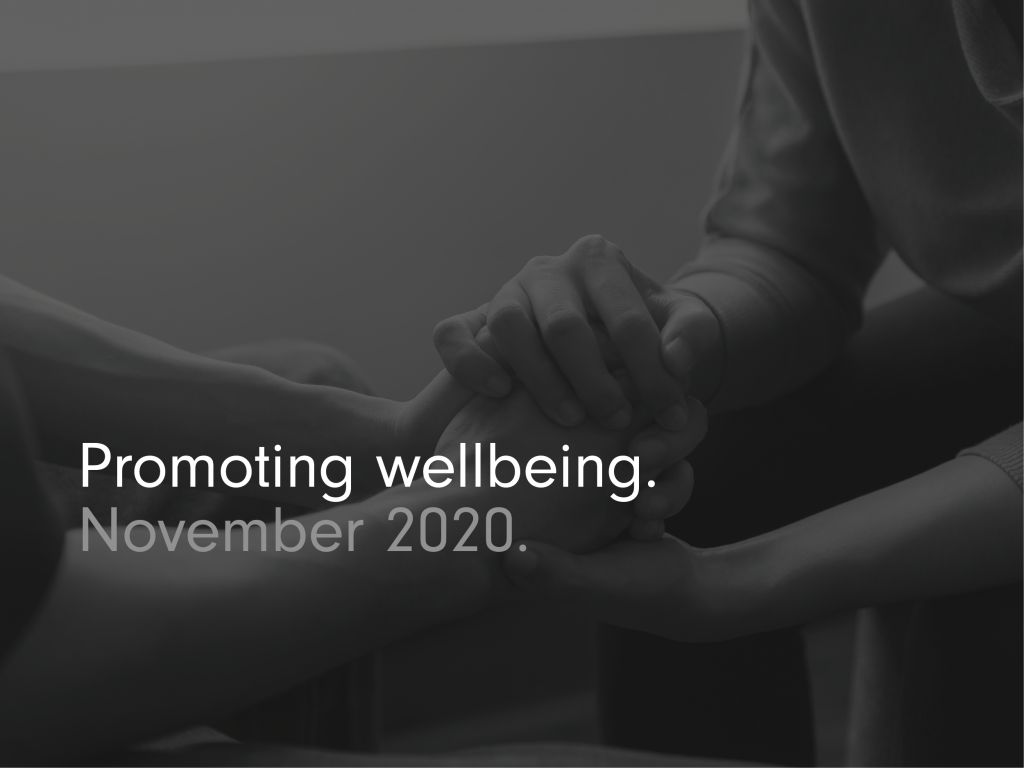 Balloon has been running a continuous improvement project for some time now. At quarterly meetings, staff are encouraged to contribute ideas that can be implemented internally to boost progress and excellence within the company. At one of these meetings, the subject of staff mental health was raised and was adopted as an undertaking as part of the continuous improvement project.
Operations Manager Yvonne Noble is all too aware of how important wellbeing in the workplace is after suffering her own mental health issues a few years ago. It was her own experiences that spurred her to suggest that the company held a wellbeing workshop.
Yvonne Noble and Rashpal Soor are Balloon's mental health first aiders. Together, they created a workshop that was delivered remotely to staff via video call. Says Yvonne, "The aim was to help Balloon staff to better understand wellness at work and to give them the tools to improve their own wellbeing."
Yvonne and Rashpal led the workshop. They explained the four elements of good wellbeing:
Mental wellness is about the ability to remove tension and negativity, so that your mind isn't weary or distracted.
Physical wellbeing can be improved with regular exercise and activity, alongside eating and drinking healthily.
Spiritual wellness can be attained by finding a place to spend some quiet time or to meditate every day.
Social wellbeing is boosted by daily interactions with others that boost your mood and create a sense of belonging and being wanted.
Practical ways to achieve better wellbeing.
The workshop covered three important ways that staff can promote their own wellbeing – using mindfulness, exercise and meditation.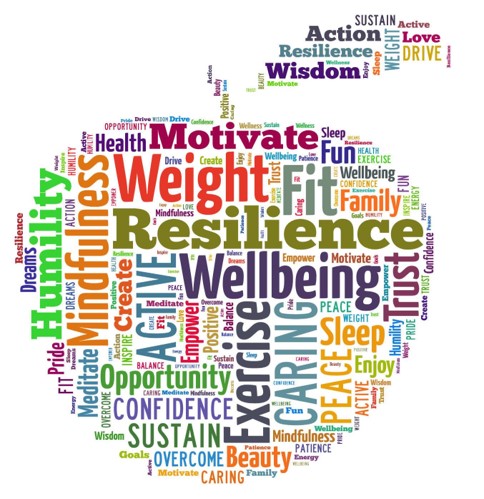 Mindfulness is having a state of active, open attention to the present. This helps you to observe your own thoughts and feelings without judging them as good or bad. It is important in bringing a stability of mind and allowing a flexibility to your awareness such that your thoughts are non-reactive.
Exercise and being as physically active as we can is a strong way of promoting overall wellbeing, and is a contributing factor to better mental health too. It releases endorphins, relieves stress and tension and improves concentration and motivation.
Meditation is a mental exercise that trains attention and awareness. It can curb damaging reactions to your own negative thoughts and feelings. Although such thoughts may be upsetting and can hijack your attention, they are almost invariably fleeting. Meditation can control the anxiety that such thoughts bring, as well as reduce stress and promotes better emotional health.
To cement the learnings from this section of the workshop, the team took part in some group breathing exercises and shoulder exercises to generate a sense of calm and relaxation.
After this, Yvonne spoke about her personal story. She recounted her experiences of her mental health issue, explaining her two-and-a-half-year journey, from the initial signs, through diagnosis and eventually to recovery. She described what she had learned from the experience and buoyed the group by finishing with the message that the future is bright.
Future plans for wellbeing at Balloon.
The workshop was very positive and has sparked further actions. Yvonne surveyed the staff, who contributed their own ideas and initiatives on wellbeing. As Yvonne explains, "The workshop has been a fantastic platform to take this idea forward and to prioritise wellbeing through regular activities like this."
The ideas were presented by Yvonne at a management team meeting, and some of the ideas have already been agreed on. Staff have already volunteered to take responsibility for arranging activities such as holding a coffee morning and holding a corporate massage therapy day in the office.
Continues Yvonne, "We've been so encouraged by the response to this – from the staff and the management team. Rashpal and I will be pulling all this together to create a wellbeing strategy for the company, with an ongoing programme that supports employee wellbeing at Balloon."
This first wellbeing initiative only included staff in the UK office. But with staff across the globe, Yvonne acknowledges the importance of involving those in its other offices too, "We want to promote positive relationships and boost teamwork and proactive cross-company working, so we'll be looking at how our plans can embrace everyone in the wider Balloon company."
Yvonne concluded, "Balloon is focused on its people. With lockdown and the mental health issues that come along with it, it was important for us to hold this session. As a company, we are determined to look after our people – and in essence, that's the culture of Balloon."