E2E 2019: Balloon One User Conference.
We held our E2E 2019 user conference last week. Although we've held user events for many years, this was the first one we have branded this way. E2E stands for 'end to end' and explains how we approach the supply chain.
The event is an important part of the relationship we have with our customers. It gives them greater insight into our partner systems as well as the trends within the wholesale distribution industry.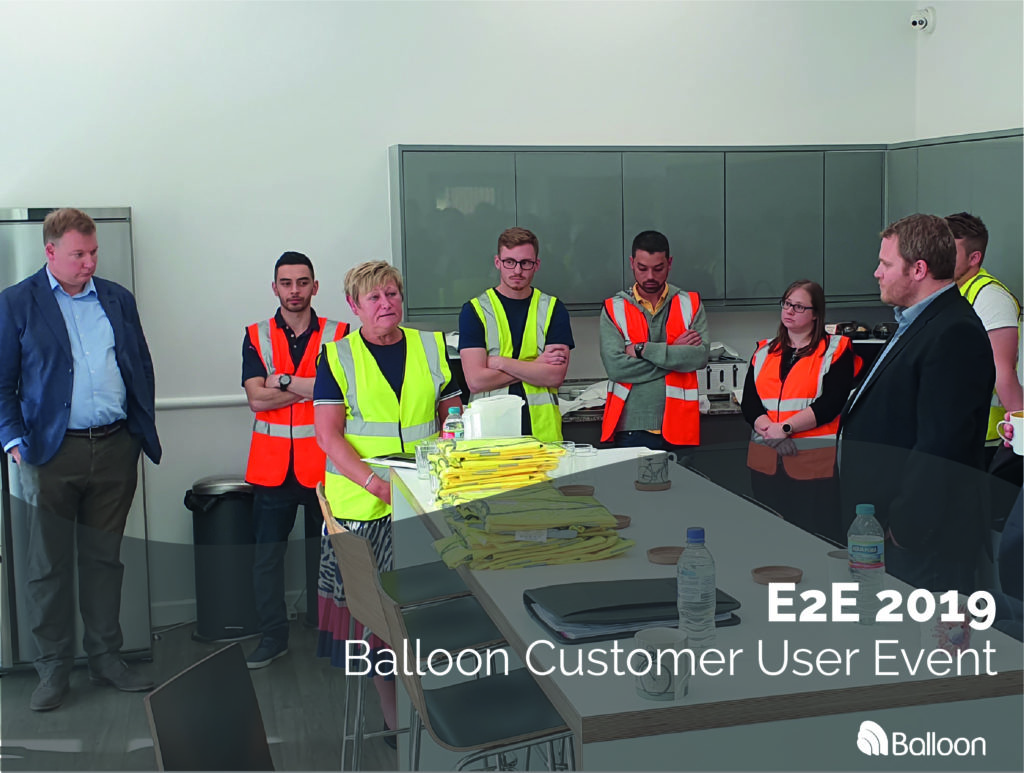 On 25th September, there was a site tour of the Jellycat warehouse, near Cambridge. Our hosts at Jellycat showed us their warehouse setup and explained how they use distribution and supply chain software to fulfil thousands of international orders of their original soft toys and gifts.
After the visit, we all convened at the Radisson Blu hotel at Stansted Airport for a three-course dinner. This was a great opportunity for customers to get to know each other, network and of course relax.
On the following day, 26th September, we held the conference part of E2E 2019 at the Wellcome Trust Genome Campus, near Saffron Walden.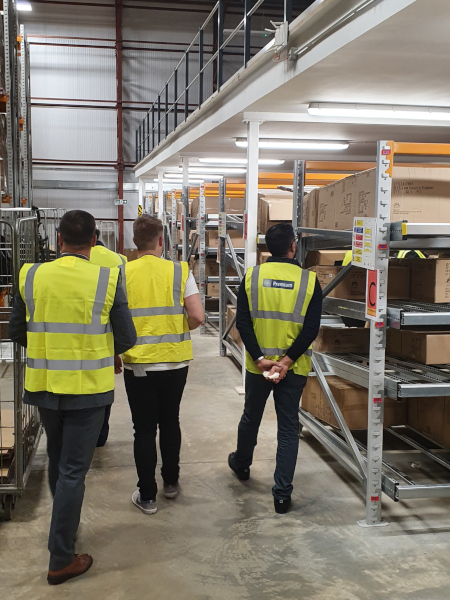 Managing Director, Craig Powell opened the E2E 2019 conference. With a theme of continuous improvement, he gave an update on Balloon One and talked about developments in supply chain management and distribution.
Craig ran through some of the impressive developments that we are working on for customers that are helping them improve their distribution operations. These include implementing new systems for: carrier integration, route optimisation, customs planning, trading partner integration, Making Tax Digital, and process optimisation.
He also talked about continuous improvement at Balloon One. In 2018/19, the company has seen a 15% growth in revenue, a 30% growth in staff numbers, has been designated EMEA Partner of the Year by HighJump and has become an accredited member of the UK Warehousing Association (UKWA).
Next, Business Development Manager, Ed Napier-Fenning, explained Balloon One's time and motion study service. A time and motion study is a technique that can be used to improve business efficiency. In the case of distribution businesses, it is focused on identifying marginal gains and optimising your warehouse.
Customers using the service will firstly identify the business processes that it wants to improve. Then, the warehouse will record the data from three cycles of this process and submitting the relevant data to Balloon One. A consultant analyses the labour and throughput data, then identifies which process changes to make and the resulting improvements that can be expected. With the output of the report, the customer can then make an informed cost/benefit decision.
The next part of the day saw delegates choose between various breakout sessions, according to their interests and business needs. Along with our own staff, representatives from our software partners demonstrated key products and talked about developments in the industry.
01 – HighJump
Roadmap
Rebecca Lahl, from HighJump's parent company Körber, presented on the company, its market-leading supply chain management platform and the roadmap for HighJump's warehouse management software (WMS). She explained how customers like Wayfair, BT, Clarks, Toyota and SportDirect.com are using HighJump for their supply chain execution.
02 – SAP Business One Roadmap, Workflows and Boyum IT
Balloon One's Paul Woods led this breakout session on SAP Business One. He showed the product roadmap and highlighted some of its key enhancements, plus explained the platform's workflows functionality and dashboards from Boyum IT.
03 – HighJump Essentials
Balloon One Account Manager, Veronika Simekova, took attendees through the suite of HighJump modules for adding out-of-the-box functionality to a current setup. She focused on advanced functionality including: Inspection, Image, Pulse and Schedule.
04 – SAP Business One Field Sales – PixSell
Doug Mendes of Aspin presented the company's PixSell application. PixSell is a catalogue and ordering app for iPad. By integrating with SAP Business One, it allows field sales personnel to view customer account information, show catalogue items, along with accurate pricing for that customer and take orders that are delivered straight into SAP Business One.
05 – Android vs Windows OS
John Porter from hardware supplier Zebra Technologies compared Android and Windows operating systems, with particular reference to the company's range of mobile handheld devices.
06 – SAP Business One Ecommerce – InterSell
Doug Mendes also ran a session on Aspin's InterSell product for SAP Business One. InterSell is a B2B ecommerce app that allows trade customers to order online. The application also allows customers to see their account and order status.
07 – WMS vs WCS and Automation
Nishit Nisudan from BoxLogic presented on the requirements of warehouse automation equipment to have a control system (WCS) and how a WCS integrates with a WMS so that the automation can be managed.
08 – Valogix for SAP Business One
Adela Jackson of Valogix talked about the Valogix V8 inventory planning system. She explained the benefits of using Valogix over the standard SAP Business One material requirement planning (MRP) software and offered delegates a demonstration using their own data, to illustrate how the system could benefit their own situations.
09 – Warehouse Robotics
Finally, Karen Leavitt of Locus Robotics showcased the company's warehouse robot solution. This involves warehouse operatives picking into autonomous tote-carrying robots. Locus is a US company, partnering with Balloon One in the UK.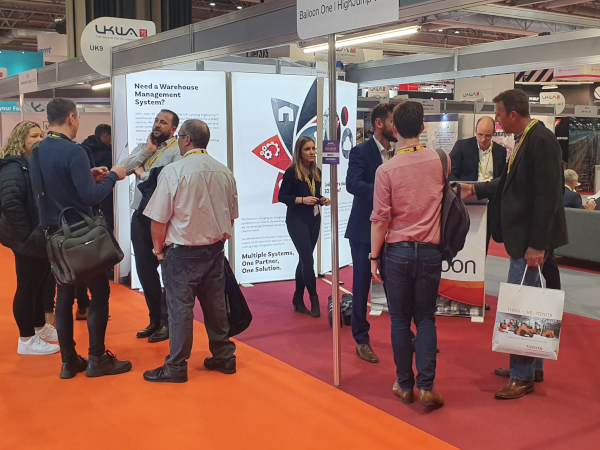 Last week was a busy one for our staff as, apart from E2E 2019, we were also at the intralogistics event, IMHX, where we showed our range of solutions for wholesale distribution, including Enterprise Resource Planning (ERP), supply chain software and Warehouse Management Systems (WMS).
We'd like to say a big thank you to all the delegates at E2E 2019, and to the companies that hosted us. If you would like any further information on any of the solutions we covered, or would like copies of the presentations, please call us on 020 8819 9071 or get in touch.