Next month, five intrepid Balloon One employees will take to the hills to climb Ben Nevis. They will scale the peak in memory of their former colleague, Chris Ring, who very sadly succumbed to lung cancer last year.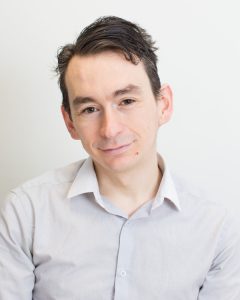 The climb embraces Balloon One's company values of support and challenge, and raises money for Macmillan Cancer Support, a charity that helps so many individuals affected by cancer. Says Managing Director, Craig Powell, "We decided last summer to undertake an activity or challenge for charity each year. Chris had been supported by Macmillan Cancer Support after his cancer diagnosis, and we were so inspired by their work that we felt Macmillan was absolutely the right charity for us to fundraise for with our first event."
So, on 11th and 12th May the colleagues will embark on the challenge to climb the UK's highest peak. At 1,345 metres (4,411 ft) above sea level, Scotland's iconic mountain is known for being a tough climb for the less experienced. The weather can sometimes be harsh, even in May, and both the ascent and descent are equally arduous when conditions are tough.
The five-strong team comprises staff from across the company: Chris Marsden (Logistics Consultant), Craig Powell (MD), Edward Napier-Fenning (Supply Chain Consultant), Elliot Cartwright (Marketing Coordinator) and Slawomir Gliwa (Warehouse Management System Consultant). They have all been training hard and are very much looking forward to the challenge.
All fingers are crossed for good weather and everyone will be cheering the team on as they conquer the Ben Nevis summit – and then descend safely again.

If you would like to support the cause, please donate through the Balloon One MyDonate page. Whatever you can give – however large or small – will be greatly appreciated.