Earlier this week, we held our HighJump User Event 2017. At this annual two-day event, we aim to help our HighJump Warehouse Edge (formerly AccellosOne WMS) customers get more out of their warehouse management system.
We were delighted to be joined this year by 35 customers, representing a diverse range of industries, but each with warehousing and distribution at the heart of their operations.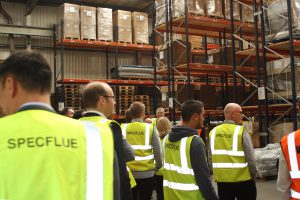 The event started with some golf at the Crowne Plaza Resort in Colchester, Essex, after which we were the guests at one of our customer's, Specflue, in Sudbury. We heard how this flue and chimney products company uses HighJump WMS to manage the warehousing and distribution of its 6,000 product lines.
After dinner, drinks and some socialising, we reconvened the following day for the conference.
Balloon One's Managing Director, Craig Powell, introduced the session with an interactive quiz on customer KPIs. He followed up this session with an update on Balloon and a new KPI Healthcheck offering.
Then, we welcomed the first of our special guests, Matthew Wilcox and Dan Walker from TrueCommerce, who gave us an introduction to electronic data interchange (EDI), explaining the how EDI works, and describing its benefits and applications.
Edward Napier-Fenning, Supply Chain Consultant with Balloon One, revealed the new routing functionality that we're just launching in our Springboard Delivery app and gave a demonstration of it in action. He also showed the app's future roadmap, unveiling the developments coming next year, including further improved route optimisation and increased functionality for tracking and fleet management.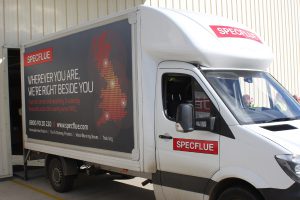 Another guest, Zubair Amla, Senior Sales Engineer from HighJump in Canada, demonstrated version 7 of HighJump Warehouse Edge (HighJump WMS). And then after lunch we were joined by Gary Oldham from Vitech, a HighJump company. From his offices in Washington state, he told us how the Vitech partnership with Honeywell Vocollect is addressing the challenges posed by voice recognition and is driving the warehouse voice picking market.
Carl Marin, General Manager of Small and Medium Business Supply Chain at HighJump, gave an update on the company, discussing the acquisition by Körber and introducing the ideas portal where users can add, review and vote on innovations suggested by other HighJump users.
Finally, we undertook our customary roundtable session, where we split into groups and looked at the challenges of the warehouse, and what solutions we could find for some of them.
The event was well received by the delegates. It is always of immense value to us, not only allowing us to present developments and improvements from our side, but also helping us to get to know our customers better and to garner their vital feedback and input. We really do appreciate that our customers take time out of their schedules for their attendance, so thank you to those that came along.
Special thanks also go to our partners for their presentations, and to Specflue for hosting us at their site and showing us around.