For its Leaders 2020 report, Oxford Economics and SAP recently surveyed more than 4,100 employees and senior executives about leadership and digital demands.
A group of companies – dubbed Digital Winners – was identified. These companies were identified as having more advanced leadership strategies and were more successful as a result.
The infographic below gives more information, showing how Digital Winners have:
Embraced digital technologies
Streamlined decision-making
Flattened their organisational structures; and
Built a digital workforce

The full report and a UK fact sheet give further information. Click or tap on the images to download the reports: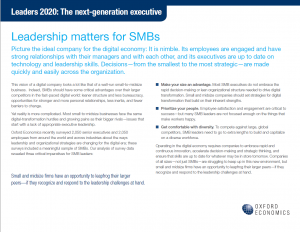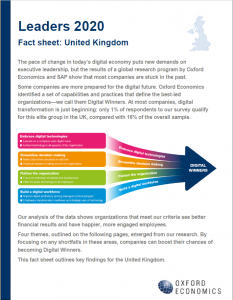 If you want to be a digital winner too, Balloon One can help you. Please call us for a free demonstration of our digital ERP platforms on 020 8819 9071 or contact us using the website form.