We recently held our annual Accellos User Event, a two-day event for users of Accellos One, our preferred warehouse management system.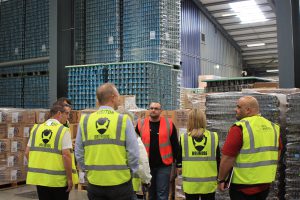 We were pleased to host 20 delegates from 13 different companies at the event. We began the event at the BrewDog Brewery in Ellon, just north of Aberdeen.
Martin Dempster and Craig McCafferty gave us an insight into the history of the crowd-funded craft brewery and explained how they implemented and are using Accellos.
After that, we had a tour of the brewing facility and warehouse and there was a chance for the delegates to ask questions about BrewDog's warehouse management process. It was particularly interesting to learn about how batch management is used within the system.
Afterwards, we were treated to a tasting at the on-site bar. From its many different brews, Chilli Hammer and Jet Black Heart were apparently amongst the favourites.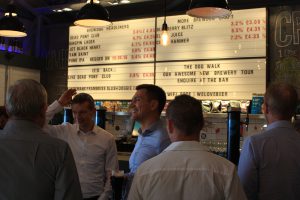 After a group dinner and drinks back at the hotel, delegates reconvened on the second day for the conference.
Balloon's Managing Director, Craig Powell gave everyone an update on the company and also gave a presentation on "picking by lights", a system that directs picking with lights that show where to pick and the quantity to pick. The live demonstration highlighted the benefits of the system, including faster and more accurate picking and direct communication with warehouse management systems.
We had some interesting presentations from Highjump, the company behind Accellos One. Ross Elliott, CSO and Jackson Bilbrey, Vice President of Product Management took us through the product roadmap and highlighted the future developments for Accellos One.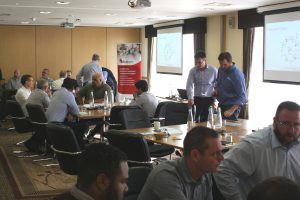 We rounded off the event with a round-table discussion about the lifecycle in the warehouse, which allowed our customers to discuss best practice use of warehouse management systems and bounce ideas off one another.
The event was a great success and we had some lovely feedback from the delegates. It's a bit too early to decide where we'll be next year, but we're sure it'll be just as good and if you're an Accellos user, we hope you'll be joining us.