NetSuite is big, and is growing. It is the most widely-used cloud-based business system, employed by more than 30,000 organisational entities. And it grew by 45% last year, making it the fastest growing ERP solution on the planet.
The largest proportion of NetSuite's users are in the wholesale distribution sector. It's easy to see why – the platform has focused on this sector since 2002 and has many features and benefits that really support supply chain businesses.
So, what are the benefits of NetSuite for wholesale and manufacturing businesses?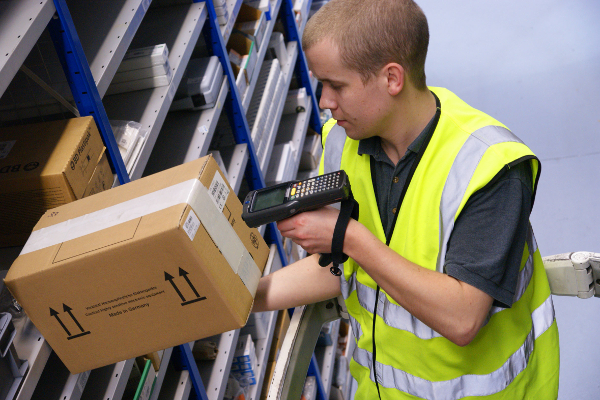 Minimal down time

Because NetSuite is a true cloud platform, it delivers the agility that a modern distribution company needs. With an average uptime of 99.98%, down time just isn't an issue. With this level of reliability, there is almost no discernible impact to a business and the ability to continue to trade as normal is unaffected.


The latest version

What's more, the platform doesn't ever need to go down. When it's time for an upgrade, that's all done in the background for you. With NetSuite there is only one version – the latest version. It is already upgraded for you and you always have the latest features and functionality. There's no need to stop processing for two or three days to do an upgrade, and there's no need to pause and retrain staff to use an updated system. Distribution businesses are busy places. There's not always the time to check out the features of the latest release of a software system and to halt the business for a time while upgrades are made. In these situations, companies will often delay upgrading until a few versions have passed, much as home computer users do. But with NetSuite, there's no worry about that. The upgrades are made as they happen and the warehouse doesn't ever need to come to a standstill because of a software upgrade. NetSuite doesn't get in the way of you running your business; it's always there supporting you.


Global and accessible

NetSuite is a global platform and a truly accessible one. It can accessed via the web from any device: laptop, tablet or smartphone. The supply chain is becoming more global and companies are relying on technologies and tools that give them the same kind of control as if all the parts of their supply chain were in the same building. NetSuite really enables this.


Grows as you grow

As well as being "always on", on the operational side, NetSuite is scalable and elastic, and grows as your business grows. NetSuite has customers from across the range of business sizes, and has many that have grown dramatically while still using the platform. Some have grown from a handful of employees to thousands of users. But they haven't outgrown their ERP, because it has been able to grow as they have.


Secure

Everything that you do on the NetSuite platform is completely secure. NetSuite has the people – and lots of them – whose job it is to think about and ensure security. You don't have to worry about data security and management – it's all taken care of. There are policies and infrastructure in place to provide you with the peace of mind of knowing that your data is completely replicated, backed up and available whenever you need it.


Flexible

NetSuite can be widely personalised to your own organisation. The mass of customisation options mean that you can tailor the platform to suit your own operations and industry sector. On top of that, there are many other added products for it, and companies like Balloon One can customise and tailor it for you even further. And if an opportunity comes into your business that means you have to operate differently to seize it, then NetSuite's flexibility will allow you to easily diversify.


Usable

Individual users of the NetSuite platform can optimise how they use it. They don't have to rely on just what comes out of the box. It can be extensively personalised for what they do and what they want to see.


Customer experience management

The customer is king and NetSuite likes to put the customer at the centre of a business. Customers want the best type of service and in distribution businesses it's become more and more difficult to deliver that. Many companies will simply put a commerce engine on the front of their online operations so they can deliver another way of doing business. But you have to do it right so that you don't annoy the customer. You want to give them the same experience as they would get in a store, so that you can deliver exceptional service and an exceptional customer experience. The NetSuite ecommerce options are coordinated and customers are given the same quality experience that they would have if they were in front of a sales rep.


B2B capabilities

Business-to-business (B2B) capabilities are built in to the NetSuite ecommerce engine. Once again, the customer gets a unified experience. They will see the same pricing and have the same negotiation ability online as if they were dealing with a sales rep. Functionality includes: request for quotation (RFQ), multi-channel purchasing support, password protected sites and pages, the ability to login to see pricing, and so on. So even B2B distribution operations can deliver the same levels of customer service as their consumer counterparts.


Supports the business models of the future

The NetSuite platform supports the business models of the future, such as the Internet of Things. NetSuite wants to ensure it provides everything a company needs in order to be a productive and thriving business in the future. Disruption capabilities are fully supported – in fact, many NetSuite customers have disrupted their sectors.


During 2016, NetSuite will be ramping up resources and adding further features for supply chain businesses. If you want to see how NetSuite can benefit your wholesale/distribution business, please call us for a free demonstration on 020 8819 9071 or contact us using the website form.


[button size='small' style=" text='Contact us' icon=" icon_color=" link='https://balloonone.com/contact-us/' target='_self' color=" hover_color=" border_color=" hover_border_color=" background_color=" hover_background_color=" font_style=" font_weight=" text_align=" margin="]