ERP systems have a limited lifespan, especially in growing companies, and as technology evolves and improves, many companies come to realise that their outdated ERP system needs to be replaced.
Replacing an entire business management system is a serious undertaking though, so often an organisation will delay, preferring to remain denial for as long as possible.
Here are five signs that a company may need to consider replacing its ERP. Do you recognise any of these in your own company?
1.    Unsupported software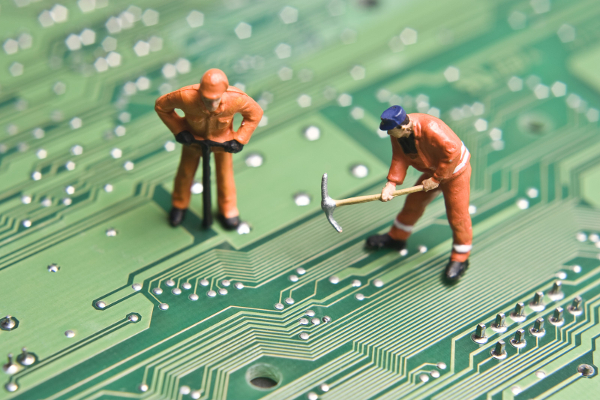 A real red flag that it's time to upgrade your software is if your current solution is no longer officially supported by the manufacturer, or if the provider has gone out of business. While your software may still be up to the job, there will come a time when it no longer is, or when you have a problem and there is no-one who can help you. With changing systems that integrate into your ERP, like new releases for Windows or other operating software, then patches and updates for your ERP may be needed, but if support has been withdrawn, then you won't get this. Moreover, your system will never be able to grow and adapt as your company does, leaving you eventually with an outdated, non-optimal software package that can't assist in the running of the business.
2.    Systems that don't talk to each other
If you're using multiple software packages to run your business, then they probably do not communicate effectively with each other. If you're taking information from one system and importing it into another, including bringing data into spreadsheets for further analysis, then you are not running as efficiently as you could be. Disparate software packages do not work as well as systems that are designed from scratch to deliver a full view of your business. Modern ERP systems such as NetSuite and SAP Business One incorporate full accounting, invoicing and financial analysis, along with functionality for CRM, marketing, warehousing, purchasing, sales, manufacturing and more. You don't have to import and export data between systems and you can effortlessly see a unified, single 360 degree view of your enterprise.
3.    Staff complain about the system
Are your staff complaining about the software? Do they protest about inaccurate data, or the system being difficult or complicated to use? Do they object to the clunky or manual processes used to produce monthly reports or to input orders? They are probably used to doing things the way that they always do, but they may not like them. If they've accepted your current ERP system as being the norm, but are complaining about it, then you know you have a problem.
4.    Too much system downtime
Your business efficiency is impacted if your PCs or servers go down or if your ERP-hosted servers have scheduled maintenance or unscheduled downtime. NetSuite has an excellent average uptime  – you can see NetSuite's system status and uptime for yourself (at time of writing it is 99.98%), so if you want a cloud-based solution, then NetSuite offers a great solution for availability. And if you prefer an on-premises system, then Balloon One's own hosting guarantee in its service level agreement (SLA) an uptime of 99.5%. If you're waiting for systems to become available or servers to come back online, then you're wasting time unnecessarily.
5.    Inadequate business intelligence
Does your existing system provide you with real time information and data? Not all systems can provide that snapshot of the business as it really is right now. Maybe you have to wait until the end of the day to take into account the orders processed, or until the end of the month to see overdue invoice payments. With NetSuite and SAP Business One, real time does really mean real time. It means you can see an accurate picture right now of cash flow, creditors, debtors, stock, orders and so on. You're then able to make time-critical decisions about the business that may mean the difference between business success and business failure. And your senior management team can plan and forecast accurately because they have access to good business intelligence.
So, how does your current software stack up? If you are suffering from even one of these symptoms, then it may be time to investigate replacement solutions. If you would like to know more about how Balloon One can help your business, please call us on 020 8819 9071 or contact us using the website form.
---
Image purchased from canstockphoto.com