Last week, Balloon One Managing Director Craig Powell visited Orlando, Florida for the annual user event for HighJump, the suppliers of Accellos One.
The aim of the conference – Elevate 2016 – is to bring together like-minded businesses so that they can collaborate and learn more about the technologies that help further their businesses.
Held over three days, the event saw more than 80 educational sessions, product demonstrations, and breakout sessions, plus keynote speeches that covered industry trends, market needs and customer successes. Outside of the main agenda, there was also plenty of opportunity to network at a number of social events.
Listening to industry experts on trends and issues in the supply chain, Balloon One took a number of key messages from the conference.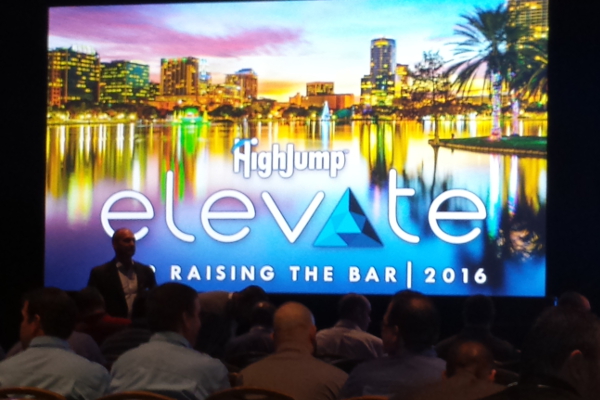 HighJump has 750 employees and turned over $174m in 2015. The main themes of the conference were about omnichannel, with a focus on the fulfilment aspects of an increasingly complex supply chain. For example: transportation, warehousing, click and pick, EDI to enable click and collect, and so on.
The company's recent acquisitions of WeSupply and Nexternal are really filling the gaps in the complex supply chain jigsaw. Nexternal is an integrated EPOS and eCommerce platform and WeSupply (now branded TrueCommerce) is a UK supply chain integration business.
We fully expect to be working with WeSupply / TrueCommerce to provide our customers with a platform to enable closer trading partner integration.
All in all, it was a very worthwhile visit that further improved the close working relationship we have with HighJump and improved our knowledge of Accellos One and its benefits for our customers.
If you are interested in finding out more about Accellos One, please call us for more information on 020 8819 9071 or contact us using the website form.