Last week we introduced you to three new staff members, and this week we have another two to present.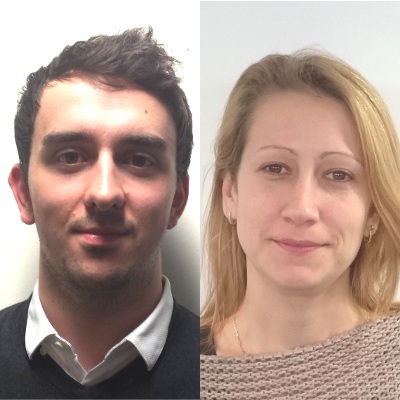 Charlie – Support Consultant
Charlie previously worked as a Business Software Consultant for another ERP consultancy and joins us to deal with support queries from our customers. He is currently dealing with SAP Business One support, but over time his remit will expand to include other products too.
He graduated in 2013 with a Computer Science degree from the University of Kent, after which he undertook a Masters in International Management Practice at Anglia Ruskin University. He achieved a distinction, and wrote his dissertation on the successful use and implementation of CRM/ERP systems.
Charlie was drawn to Balloon One because he liked "the ambition of the company and what it wants to achieve in the future."
He likes football – he is an avid Tottenham Hotspur fan – and is a keen runner. He loves travelling and dining in the best restaurants around the globe.
Dana – NetSuite Consultant
Dana's role at Balloon One is as a consultant for the cloud-based ERP system, NetSuite. She undertakes some pre-sales activity, implements NetSuite systems for customers, and also provides training and support on the product.
She has significant experience of cloud-based ERP, having worked previously for nine years for a Romanian ERP company.
Dana has a degree in Accounting and Management Information Systems from Transilvania University of Brașov and a Baccalaureate in Informatics and Accounting from Buzău Economic College.
She has been at the company for two months and is enjoying it immensely. She say, "I am enjoying what I am doing and I like my colleagues and like working with them."
In her spare time, Dana likes spending time with her family and friends, travelling, watching movies, reading and playing computer games. She enjoys walks in the park and visiting tourist attractions. She is also very sporty, enjoying swimming, the gym and is adventurous, taking part in numerous winter and extreme sports.