Cloud computing was once a new buzzword. These days, it is universal and most companies use some form of cloud computing, ranging from standalone operations like email marketing to full-scale, business-wide applications such as enterprise resource planning (ERP) systems.
More and more, businesses are relying on cloud applications because the cloud is more efficient, saves money and can be more flexible.
At Balloon One, NetSuite is our cloud-based ERP offering. It is a "true" cloud application, which runs fully in the cloud. Here are just a few of numerous benefits of using the cloud for ERP.
Flexibility
For growing companies, the flexibility of cloud-based solutions is a major benefit. When your software is cloud-based, it's easier to scale up your systems if needed. It's quick and simple to add a new user just by obtaining a new user licence; there's no new software to install. And if greater capacity is needed, this is all virtual and will automatically be provided by the ERP provider. There's no need to purchase additional servers or processors.
Automatic software upgrades
With software that you install on your own premises, every time a new software version is released, or there's a bug fix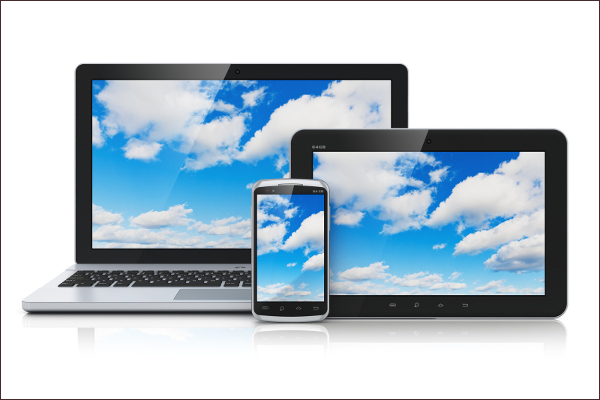 or a patch, the IT department has to upgrade the software, often inconveniencing users or interrupting the business. Cloud computing means that upgrades are done in the cloud, on the software suppliers' time and at their expense. You always have the latest version of the software and don't have to rely on outdated software just because you can't afford the cost, or the time to implement it. The system is administered for you and security and upgrades are carried out seamlessly and automatically.
Reduced hardware costs
With cloud-based ERP, the servers that run your software are all owned, managed and maintained by the software provider. So you don't have to create and maintain a data centre for your ERP system. The hardware costs are often a forgotten aspect of running an ERP system, so any way to reduce or eliminate these saves money.
High uptimes
Cloud computing is generally very reliable. Cloud-based ERP NetSuite has a very high uptime. (At the time of writing, it stands at 99.99%, but you can check it yourself to see what it is now). The "always-on" access to services mean that workers can access systems and applications remotely. Providing there is an internet connection, they can work from any location, anywhere in the world and on any time zone.
Reduced software costs
The lower cost of ownership of cloud-based software solutions is undeniable. With cloud computing, there is no large, upfront investment to implement a solution. Many on-premises ERP systems are sold with upfront perpetual licences. However, NetSuite for example is sold on an annual subscription basis and the annual fee includes the cost of hosting and managing the solution.
Disaster recovery
Cloud-based backup is automatic and doesn't require any upfront costs or systems implementation. Backups are frequent and readily available, making recovery from disaster a simple and speedy process. Conversely, with an on-premises system, backups have to be scheduled and taken by your own staff, and you may need to put a separate disaster recovery process in place yourself.
If you would like a free demonstration of NetSuite, to determine what it could do for your business, please call us on 020 8819 9071 or contact us using the website form.
---
Image purchased from canstockphoto.com