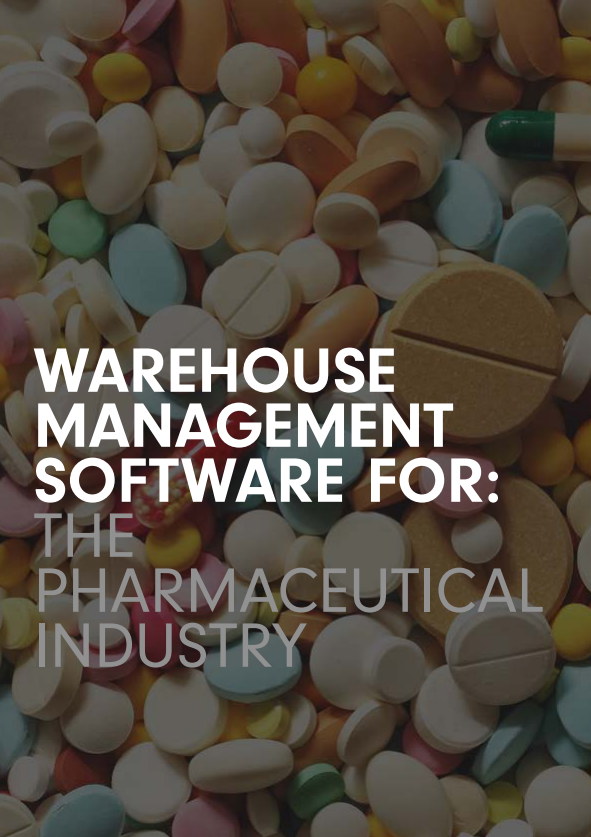 Warehouse Management Software for: The Pharmaceutical Industry.
Download our whitepaper now to find out how Warehouse Management Software's are optimising the medical and healthcare supply chain for the Pharmaceutical industry.
With such complex order fulfilment requirements, pharmaceuticals distributors will need to improve both accuracy and speed in their delivery of medicines – while still meeting regulatory compliance requirements. Huge importance is therefore placed on being able to trace products through the supply chain, so the effective tracking of lot, batch and serial numbers will be key to the success of individual pharmaceutical distributors.
Both manufacturers and distributors of pharmaceuticals face exacting government and industry regulations, and have the pressure of storing and distributing medicines safely, while controlling costs in order to remain competitive. On top of that, they need to satisfy the ever more demanding needs of their customers – fast delivery, low cost and 100% accuracy.
Adopting a warehouse management system (WMS) can ensure pharma distributors adapt to these exacting obligations. WMS solutions meet the fundamental warehousing needs of the business and also provide the added value that will ensure it meets complex regulatory principles and deliver products with the highest degree of excellence. A WMS assures better visibility of the supply chain and a streamlined, more flexible operation that delivers greater productivity and profitability for pharmaceutical companies. 
The supply of pharmaceuticals, medicines and healthcare products is notoriously complex. There are many challenges that distributors face. While seemingly difficult to navigate, they can readily be surmounted by employing a Warehouse Management Software (WMS). 
The challenges for pharmaceutical distributors.
Key functionality to manage the complexities of the pharmaceutical supply chain.
Case Study: Camlab reduces stock holding and improves accuracy with K.Motion WMS.
Download: Warehouse Management System for the Pharmaceutical industry.
Also recommended for you...