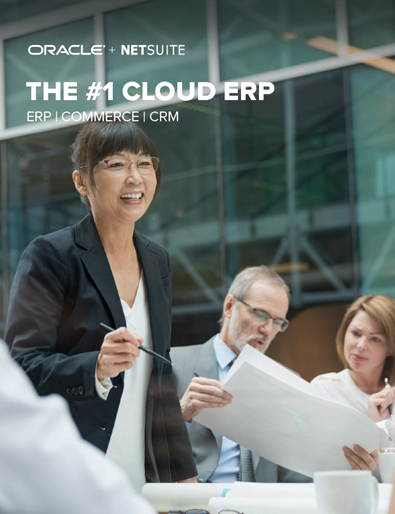 Download the guide to the No. 1 Cloud ERP.
Successfully executing your enterprise cloud ERP strategy means turning to the world's most proven, trusted and deployed cloud ERP solution— NetSuite. With more than 40,000 organizations and subsidiaries running NetSuite across more than 160 countries, some of the world's best-known brands trust their businesses to NetSuite and take their fi nancial and operational processes to the cloud. Why NetSuite?  
Broad range of robust ERP
Designed for the modern company
A highly scalable system for growth
Built in BI
Commerce ready capabilities for B2B and B2C
A powerful development platform with unprecedented flexibility
Download the full NetSuite Guide to discover how NetSuite's cross functional platform can help both the strategic and day-to-day management of your business.