Transport Logistics Consulting.
At Balloon One, our expert logistics consulting team will work with you to ensure your transport processes are as efficient as possible. 
Our transport logistics consulting service will work with you to assess and improve your current transport and carrier resources to maximise efficiency. As well as helping you implement a transport management system (TMS), our expert team can advise you on how to allocate your transport resources, and will work with you to create a strategy for integrating the infrastructure required to support them.
Our Logistics Consulting Services.
End-to-end supply chain consultation for small and medium sized businesses.
We've helped a number of large-scale businesses to improve their supply chain operations. One such company, Camlab, has experience benefits across their business through the implementation of an integrated ERP and werehouse management system.
The laboratory equipment supplier has been working with Balloon One since 2007, after implementing SAP Business One with Accellos One (now HighJump Warehouse Edge). Visit our case studies section to learn more about how our advanced logistics consulting has helped other businesses.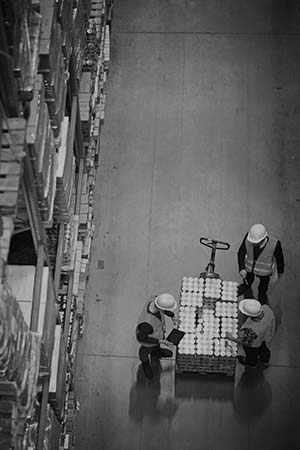 a fully integrated solution.
Whether you want to make deliveries faster and more-cost-effective or need to streamline your returns process to keep up with customer expectations, Balloon One's logistics consulting service can advise you on the best course of action.
As well as offering tailor made strategies and advice, our advanced logistics consultants can also integrate a range of cutting edge software solutions. By combining our knowledge and best practices with innovative platforms, like Springboard Delivery and Springboard Ship, we can help you to improve efficiency across all aspects of transport and delivery. Additionally, we can oversee the implementation of any new infrastructure and hardware needed to meet your targets.