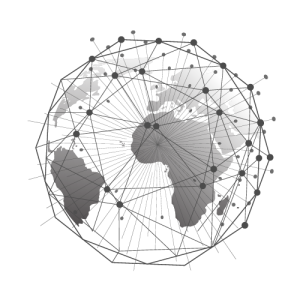 International supply chain solutions.
24/7 Support.
Go Global.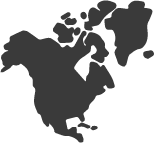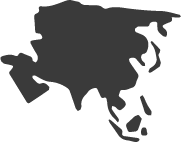 What sets us apart from many other supply chain, warehousing and logistics consultants is that we are experienced technologists. As software consultants, we're ideally placed to ensure your strategies, plans and processes have the best chance of being effectively implemented.
Our software consultants are experienced in scoping, selecting, customising, implementing, training and supporting systems for enterprise resource management (ERP), warehouse management (WMS), inventory planning, demand forecasting, ecommerce and delivery.
Our foundations are in software consultancy for distribution businesses, and we've worked with companies across all kinds of industries. We're experienced in bespoking software for companies with activities as diverse as the food and drink sector and the medical supplies business. We understand both business-to-business ventures and retail and consumer goods operations. We have expertise in the construction and DIY supplies industry and in light manufacturing and assembly.
Whether or not you use any of our other supply chain consultancy services, we can advise on and implement supply chain and warehousing software that will bring greater efficiency, productivity and profitability for your enterprise.
It can be confusing putting together a functional specification. What do you need? What do you not need? Many technology consultants will offer to write a functional spec for you, but at a cost of sometimes tens of thousands of pounds. That spec or invitation to tender (ITT) can instead be put together for you by a consultancy with a meticulous understanding of technology scoping.
We will fully explore your warehousing operation and its requirements, deciding which technology aspects you should implement.
The resulting functional spec or scoping document will not only have saved you considerable time, but thanks to our significant experience and expertise, it will also save you thousands.
We will take you chosen systems – whether ERP, WMS, inventory planning, demand forecasting, ecommerce or delivery, or a combination of a number of these – and customise them to your individual needs, configuring all aspects according to your requirements.
The implementation of your functional specification includes software development, configuration, report writing and data migration. You may choose to take ownership of some of these tasks, such as report writing. But we can provide services to help and assist with this and any other customisation and configuration you need.
During and after implementation, your users will need training so that they can be ready to use their new software immediately. You will also want them to be well-versed in all aspects of the software; there's no point in implementing sophisticated new functionality if they don't know how to use it.
Our trainers will design and deliver bespoke courses for your staff. Or we can train a number of superusers – in "train the trainer" sessions – who can in turn train your end users.
It is often useful to revisit training once the system has gone live and when users are more familiar with certain elements of the solution but can also benefit from more enhanced capabilities.
Our support and maintenance services are essentially a reactive provision. We run a well-staffed support desk that provides support via phone, email and messaging. We can respond to enquiries about your software and you can log tickets if you have issues that you need us to investigate and solve.
If your software is not cloud-based and fully up-to-date all the time, we can also plan and implement software upgrades, and apply the latest bug fixes and patches from the software suppliers.
Monitoring is a proactive function that is used to alert us and you to any failures, allowing for seamless operation of your software and the continuous, faultless running of your distribution operations.
Using PRTG network monitoring software, we observe and check your mission-critical technology, including important host servers and software applications. We also collect data to proactively monitor your CPU, memory, disk pace usage, as well as analysing general performance and alerting to backup failures and other application specific checks.
We can host your on-premise software for you, providing full management of systems on what is essentially your own private cloud platform.
We run the entire application stack for you, alleviating you of the IT burden and the need to provide your own hardware and software maintenance. With an approved service level agreement (SLA) in place, this gives you the peace of mind of a software solution that has built-in system reliability at an agreed, contracted cost.
Customer Success
Camlab has experience benefits across their business through the implementation of an integrated ERP and Warehouse Management system.
The laboratory equipment supplier has been working with Balloon One since 2007, after implementing SAP Business One with Accellos One (now HighJump Warehouse Edge).
[icons icon="fa-tachometer" size="fa-5x" type="normal" position="center" target="_self" icon_color="#a0a0a0″]
Efficiency
Business systems integration
International system transparency
Supply chain alignment and collaboration
[icons icon="fa-line-chart" size="fa-5x" type="normal" position="center" target="_self" icon_color="#a0a0a0″]
Growth
Market & product development
Organisational diversification
Mergers and acquisitions
[icons icon="fa-lightbulb-o" size="fa-5x" type="normal" position="center" target="_self" icon_color="#a0a0a0″]
Innovation
Non- traditional markets
Organisational agility
Digital disruption
[icons icon="fa-exclamation-triangle" size="fa-5x" type="normal" position="center" target="_self" icon_color="#a0a0a0″]
Control
Reduce outdated system dependence
Foresee process faults and errors
[testimonials category="wholesale-distribution-testimonials" author_text_font_weight="500″ show_navigation="yes" navigation_style="dark" auto_rotate_slides="10″ animation_type="fade_option" text_font_size="18″]
[qode_carousel carousel="2017-balloon" number_of_visible_items=""]
[testimonials category="wholesale-distribution-testimonials" show_navigation="yes" navigation_style="dark" auto_rotate_slides="10″ animation_type="fade_option"]